We'll help you make a claim
If you've been injured in an accident that wasn't your fault, please don't suffer in silence. No-one deserves to be left without support so we're here to help you.
We aim to make the claims process as simple and stress free as possible. We don't believe that making a claim should add pressure to an already stressful situation.
It's also why we cut out the legal jargon and can put you forward to the right solicitor for your claim type.
How to make a claim
Starting a claim with us is simple. When you feel ready, the first step is to make a free call to our friendly, legally-trained advisors on .
If you'd prefer a call-back, you can fill in our online form - we'll aim to get back to you within 30 minutes during our normal working hours.
We offer free, impartial advice and will never rush or pressure you into making a claim. When the time's right for you, we'll connect you to an experienced personal injury professional.
We're here to help you understand the claims process and to let you know whether we think you can make a claim. It's completely up to you to decide if you'd like to continue after that. And when you call us, we'll listen carefully to everything you say.
---
Did you know?
According to the Compensation Recovery Unit, part of the Department for Work and Pensions, over 829,252 personal injury claims were registered in the UK during 2019/20.
What is a personal injury claim?
What is a personal injury claim?
It's a legal case you can bring if you've been hurt in an accident that was wholly or partially someone else's fault. It's the official process of recovering compensation from the other party responsible. The compensation is paid by the other side's insurance company. There are no upfront costs and you pay nothing if your claim doesn't succeed. This is possible by using a no win no fee agreement. You may need special legal protection which pays the costs if your claim were to fail and ensures claiming is risk free.
Usually, you can make a claim if you or a loved one has been hurt in the following types of accidents:
It happened within the last three years.

You suffered financially and physically.

The injury was clearly caused entirely by someone else or only partially by you.
Nobody expects to be hurt unexpectedly and it can be a real jolt to the system. That's why we're proud of our 26 year heritage helping people who have been. We offer free, impartial advice about personal injury compensation. We can guide you through the first important steps if you're eligible and decide to make a claim.
If you've suffered an injury that you feel was someone else's fault, contact us today to see how we can help make things right. Either complete our simple call back form or call us direct on . Our friendly and legally-trained advisors are available 7 days a week.
---
Do I qualify to make a claim?
Do I qualify to make a claim?
With the help of a specialist solicitor, we'll help you find out how to make a personal injury claim yourself. Anyone who's been injured in an accident was wholly or partially someone else's fault can make a claim.
Our job is to give you the support and help you need - at a pace and in a way that suits you.
We sometimes hear from people who've been hurt in an accident but who initially dismissed it. We also talk with people who've been hurt and aren't aware that their injury is more serious than they originally thought.
For instance, you may have taken time off work to get better.
If you're still seeing your GP or receiving medical treatment for an accident injury that took place less than three years ago, then get in touch with us free on .
We have decades of experience helping people like you make a claim. We'll let you know if we think you've got grounds for making a personal injury claim. If you are, it's your decision if you'd like us to pair you with one of our approved personal injury solicitors.
If you're not feeling ready to speak to us just yet, then try our compensation claim calculator. Confidentially answering a few short questions online will give you a rough idea of how much you might be awarded if your claim is successful.
---
What happens when you make a claim
What happens when you make a claim
We carefully choose the legal firms we work with and monitor the customer service they provide. They take care of everything for you and will keep you updated about what's happening. All you need to do is follow their advice and pass on the information they need, when they need it.
Stage 1: assessment
By now, you may already have talked with one of our advisors. This is where we assess whether you're eligible to make a claim. If you are, we'll explain your options in plain English. If you decide you want to make a claim, we'll pair you with a specialist solicitor with the right experience.
Stage 2: consultation
Your solicitor will investigate the facts with you, judge how the accident has affected you and then decide what to do next. This will include asking you to share specific evidence to support your claim, such as medical records and photographs.
Stage 3: submission
When they have all the details and have valued your claim precisely, your solicitor submits it to the other side (often called 'the defendant'). This officially notifies the person or organisation you think caused your accident injury.
Stage 4: negotiation
Your claim moves through a set of legal processes dsigned by the Ministry of Justice. The other side might accept liability or deny it and if they deny responsibility, you claim will likely take longer.
Your solicitor handles all the negotiation with the other side on your behalf. If they can't agree, the claim usually then goes to a hearing at court in front of a Judge. The vast majority of claims are settled ou-of-court.
Stage 5: finalisation
After all processes have been completed, your claim settles. This will either be by negotiation or very occasionally in court. If your solicitor has won your claim, the other side's insurance company will pay your compensation and this usually comes through in a month or so.
Your solicitor will be paid from your compensation.
---
How do I pay for making an injury claim?
How do I pay for making an injury claim?
You do this with a no win no fee arrangement, also known as a conditional fee agreement. It's the contract between you and your no win no fee personal injury lawyer.
If you win the claim, you'll be asked to pay any costs and expenses, not paid for by the other side, out of your compensation. This is likely to happen in most cases, as the other side is only required to make a contribution to your legal fees.
These costs may include:
A 'success fee' which compensates the solicitor for the risk they take, as if your claim is unsuccessful they won't be paid at all.

Any other legal costs or expenses not recovered from the other side, such as the costs of any legal expense insurance.
These costs will only be deducted when your compensation is paid, and there are no upfront costs or hidden charges.
Your solicitor will discuss this with you at the start, so you'll know what to expect when your claim settles. If you don't win your no win no fee claim, you pay nothing to anyone. It's as simple as that.
---
How much compensation might I receive if I make an injury claim?
How much compensation might I receive if I make an injury claim?
Compensation is also called damages. There are two types your solicitor will consider when you make a claim.
General damages

this amount is for pain and suffering of your injuries and loss of amenity (the impact they've had on your life).

Special damages reimburse you for any financial expenses or losses you suffered as a direct result of the accident.
The amount of damages you could be paid in a successful claim depends on your injury or illness, how severe it was and its overall effect. When you make a claim through us, we'll pair you with an experienced personal injury solicitor.
They'll investigate what's happened to you so that you get the compensation you deserve.
Special damages include:
Time off work and any lost income.

Any related reduction in future earnings.

Any impact on your actual ability to work.

Potential psychological damage.

Care you've had, even if given freely by your family and friends.

Any changes you've had (or might need) to car or home.

Any medical treatment costs, travel or accommodation expenses.

Any physio or rehab courses that a medical professional has prescribed you.

Any additional daily financial expenses you have incurred as a direct result.
You'll have a firm idea about how much your claim is worth when your solicitor has valued it and started negotiating with the other side's insurers.
UK compensation guidelines are set by the Judicial College, part of the Ministry of Justice. Here are some examples based on the injury type from their latest edition. The figures only include general damages for pain and suffering. Any special damages will be calculated on top. Your solicitor will talk you through the details with you.
| | |
| --- | --- |
| Injury Type | General damages range |
| Head injury | £1,760 - £322,060 |
| Facial injury | £1,360 - £322,060 |
| Mild tinnitus to total deafness | £10,040 - £87,410 |
| Whiplash | £300 - £6,290 (with recovery in 1-2 years) |
| Moderate shoulder injury | £6,290 - £10,180 |
| Back injury causing permanent symptoms | £9,970 - £22,130 |
| Hip or pelvis injury | £3,150 - £104,370 |
| Fractured forearm | £5,280 - £15,300 |
| Wrist injury | £2,810 - £47,720 |
| Hernia | £2,710 - £19,260 |
| Ankle injury | £10,960 - £55,560 |
| Post-Traumatic Stress Disorder | £3,150 - £80,250 |
---
What types of accidents can I make a claim for?
Personal injury applies to many different kinds of accidents. These are the commonest types of personal injury claims we handle. Use the links in this section if you'd like more information.
Road traffic accidents (RTA)
You make a claim for physical damage to your vehicle on the motor insurance policy of the party responsible for the accident. The costs are covered by the insurance of the party to blame.
But motor insurance doesn't cover lost income, treatment costs or the pain and suffering that might be caused by that accident. An example would be making a whiplash claim. It doesn't matter if you were the driver, a passenger, pedestrian or cyclist. If you were hurt and it wasn't your fault, then it's likely we can help you make a claim.
Whether you want to know how to make a whiplash claim or make a car accident claim, find out more about road traffic accidents.
Accidents in the workplace
Your employer is responsible for keeping you safe at work. They are obliged by law to make it a safe place to do your job in all reasonable ways. They're also under a duty to train you properly and ensure you have any personal protection equipment (PPE) you need that's up to the task.
Being hurt at work can be really stressful. You may be feeling anxious about your job and concerned about your income. It's natural that you may also be feeling reluctant to make a claim against your employer.
Health and safety at work legislation protects your health and our employment laws protect your rights against constructive or unfair dismissal. If you find yourself in this position, chances are we can help you make it right.
Explore more about making a claim for injury at work.
Slips, trips and falls
It's easy to think that slips, trips and falls are pretty minor things. The truth is they regularly result in serious injury like head and brain trauma, broken bones and spinal injuries.
They happen every day in supermarkets, shops and on the street. The person responsible for keeping the area properly maintained could be the business owner, landlord or the local council. Regardless, they have a duty to maintain the area properly and if they've not done so, then your accident injury will be their fault.
Explore what's involved when you make a claim after a slip, trip or fall.
Fatal or catastrophic injury
Losing someone you love or seeing them terribly injured in an accident not their fault is an overwhelming situation to face. Nothing can fix what you've been though.
At such a tough time, we're here to offer confidential and compassionate advice. Compensation can help with the critical support for those left to pick up the pieces.
If this is your experience, please read our serious injuries page or browse our serious injuries FAQs.
And if you're feeling ready, call us for free, impartial and confidential advice about how to make a claim on . We're exceptionally good listeners and will do our level best to help you.
Medical negligence
Medical negligence can be caused by any form of negligent or incorrect medical, dental or optician (ophthalmological) treatment.
You may be eligible to make a medical negligence claim if there was:
A failure to diagnose, a

misdiagnosis

or a delay in diagnosis that injured you or made a pre-existing condition worse.

A mistake during surgery that injured you or worsened a pre-existing condition.

A misprescription of medication or any other form of incorrect medical treatment that caused you harm.
We can help you to make a claim for compensation if your physical well-being has been put at risk.
We can also help with how to make a medical negligence claim and how to make a claim against a hospital for negligent treatment that left you in excessive pain.
Just go to our medical negligence page to find out more.
What we need when you make a claim
We try to make the process as clear as possible so you have the time and space to get things back to how they were.
Our solicitors will advise you on anything you need to do to support your claim. Naturally, they'll take care of all the legal work and negotiate with the other party on your behalf.
There is some paperwork your solicitor will ask you to provide. This may include evidence of time taken off work or any medical treatment you've had to pay for or have received for free.
As part of the claims process, we'll also organise a medical assessment for you so we can properly examine any injuries to support your claim.
We realise some people may feel apprehensive about attending one.
However, the assessment is a very useful way of getting advice on your injury and recovery and it supports your compensation claim. It will usually be carried out somewhere local to you and normally only takes 20 minutes to an hour.
Our solicitors will do the rest of the work involved in making a claim. This will include:
Contacting the other party to notify them of your claim.

Negotiating on your behalf to make sure you get the compensation you need.
The vast majority of personal injury cases are settled without the need to go to court. In some rare cases you may need to go to court to support your claim, but if you do need to make a court appearance your solicitor will be on hand to guide you through everything.
---
Frequently asked questions...
---
Yes - it's highly likely you'll need to go to one. An independent medical opinion is an important part of the evidence that your solicitor will rely on when building your claim. Your solicitor will advise you based on the specifics of your claim.
The appointment will be booked for you and in most cases, will be with a medical professional local to you. It doesn't take long, usually no more than 30 minutes to an hour. After the appointment, the medical professional will write a report giving their opinion and then send it to your solicitor. You'll be able to read the report and your solicitor will ask you to check it for accuracy.
Proving liability in a claim is about establishing blame in four key areas.
Duty: did the party you hold responsible for your injury owe you a legal duty of care?
Breach: did they breach that duty by acting (or failing to act) in a particular way?
Causation: did their actions (or absence of them) cause your injuries?
Damages: were you injured by their actions or inactions?
No. National Accident Helpline is a brand that belongs to the personal injury legal practice National Accident Law. We're regulated by the Solicitors Regulation Authority (SRA), the independent professional ethics body that licenses all solicitors in England and Wales. Our SRA number is 655606.
Claims management companies (CMCs) are regulated by the Financial Conduct Authority (FCA). CMCs do not have their own legal practices.
We process personal injury claims as part of National Accident Law. We also work with a national network of specialist personal injury legal firms who we vet very carefully to provide you with the best possible customer experience.
With us, you're in safe and highly-capable hands.
For how long after an accident can I make a claim?
For how long after an accident can I make a claim?
You usually have three years from the date the injury occurred, for instance if you're making a claim for injury at work. In medical negligence claims, it's three years from when you noticed the condition or it was first diagnosed. There's an official process your solicitor must follow when you make a claim so if you're close to that three-year deadline, call us soon as you can on .
There are some exceptions to the limitations. These are:
If the claimant has suffered a serious brain injury which impaired their mental capacity, there's no time limit
A parent, or legal guardian can make a claim for a child at any time until they reach 18 years old. If no claim has been made up to that point, that child then has three years until their 21st birthday to make a claim.
---
Will making an injury claim take up a lot of my time?
Will making an injury claim take up a lot of my time?
Not often. Your solicitor will be doing all the legal work and we're always working to make things as light-touch for you as we can. The important thing for you is recovery. Just be prepared to share the information your solicitor needs as quickly as you can.
The same goes for signing and returning documentation. Also be ready to attend any medical assessment booked for you.
---
Who pays the compensation?
Who pays the compensation?
Sometimes we hear from people worried that if they make a claim against their employer, or even someone they know, then that claim will leave the other party out-of-pocket. That's not the case.
The other side's insurance company pays the compensation in a successful claim. All employers are legally obliged to have insurance in place for such circumstances. Others are legally obliged to have insurance in place to cover claims against them - like vehicle drivers or councils.
---
Can I change solicitors if I'm disappointed with their service?
Can I change solicitors if I'm disappointed with their service?
Yes, but only if you have genuine reasons for switching. If you're worried about how your claim is being managed, share how you feel with your law firm first. Professional solicitors will always try and fix things.
If they can't sort it out to your satisfaction, then get a free second opinion from another solicitor. It's your right by law.
We regularly monitor the service standards of all the solicitors with whom we work. Having our own law firm and being regulated by the Solicitors Regulation Authority (SRA) helps us get things right. It also helps ensure you don't experience such unwelcome issues.
---
Helpful tips for when you make a claim
Gather as much evidence as you can
Good detail and accurate information is vital for your solicitor to build a strong case for you. The legal firm we appoint for you will need to know information including:
Names and contact details of all involved - including witnesses if there were any.

The licence plate numbers of vehicles involved in the accident if it was on the road.

The type of accident and the type of injury you suffered. For instance, a road accident involving a broken leg.

The date, time and accident details (particularly if it happened at work).

The names and location for the medical staff who treated you in hospital or at your local GP centre.

The times and dates of any subsequent trips for medical treatment or examinations.

Any financial expenses you (or members of your family) incurred as a direct result of the accident injury.

Keep a record and tuck the receipts away safely. These could be for expenses like travel and/or accommodation for medical appoint

ments.



Keep accurate records
People recover from injuries at different speeds and in different ways. We recommend you or a trusted friend take pictures of your injuries as they heal.
Use a smartphone as the quality is good - and remember to get close-ups if it's a facial injury. Jot down your symptoms in a diary as you get better so your solicitor has a clear idea of how you're recovering.
Do get statements from witnesses if there were any and also from family or friends. Those close to you are particularly important when you make a claim if they've helped care for you.
Stay organised
As your claim moves forward, it's likely you'll be asked for specific dates relating to your accident. Note the key dates, times, places and people as soon as you can and while they're fresh in your mind. You'll be able to get the details to your solicitor quickly when they need them.
Any additional document or letters that relate to your accident injury will usually help add extra detail that helps your claim. Do be sure to keep any relevant paperwork somewhere safe.
Need to talk? Just contact us on . We're open seven days a week and our people are always ready to lend a helping hand.
---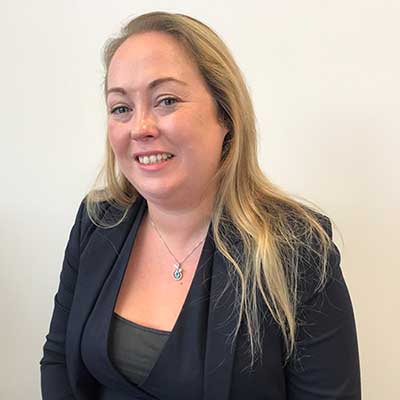 When people decide to make a claim, there can be a real mix of emotions. Relief that something can be done and that there's someone there who can help. Sometimes there's anxiety that it may just add more stress on top of an already difficult experience. We're here to reassure people and shoulder the legal load while our customers get well.
Litigation Manager at National Accident Law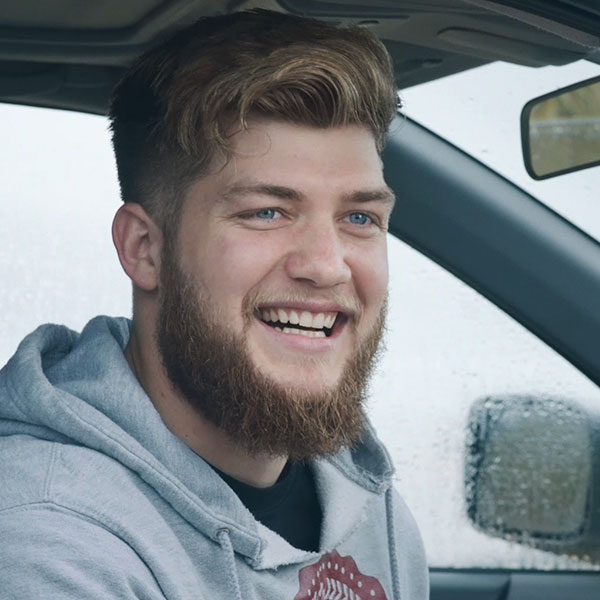 We helped Ben get back to his favourite hobby after a work injury.
I was in agony ... if you have something you love doing and you can't do it anymore, it does hit you. More than anything, National Accident Helpline were really friendly and understood everything I was going through. They're helping me to make it right.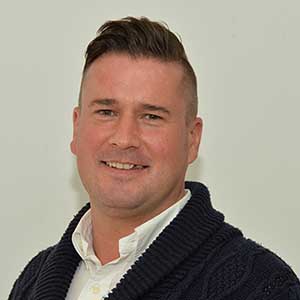 Most people's contact with the law is infrequent - it's for things like family matters, property or perhaps making a will. Accidents are different.
They're sudden, unexpected and can be extremely traumatic. Not just for the victim, but for their loved ones too. We know that making a personal injury claim can be a big step. It's our job to make that process hassle-free and easy to understand.
Lee Lucas
Head of Operations at National Accident Helpline