Try our compensation calculator: with years_since years of accident claims know-how, we'll estimate the potential value of your personal injury claim.
Compensation Calculator
We'll calculate your compensation in a few minutes.
How to use our claim calculator?
There are six steps to work through on our claims calculator, each one asking you a question about yourself or about your accident.
Each answer you give helps our personal injury claim calculator understand your accident and the impact it's had on you and your family a little better. Your answers also help us to give you a more accurate guideline compensation figure.
When answering the questions, there are often a couple of answers you can give. For example, you may have suffered multiple injuries. We recommend being as accurate as possible when describing the injuries you've suffered, even if they are minor. Knowing the full extent of your injuries is really key to us helping you make it right.
We do ask you to evaluate the severity of your injury. Hover over the '?' symbol to find out more about what "minor", "moderate" and "severe impact on your life" means for each injury.
There are also two steps that ask you to input your loss of earnings and any expenses you've had to cover. The more accurate you can be here, the more accurate your compensation prediction will be.
However, don't worry if you don't have the exact figures - our claims calculator can only produce a guideline figure. That means the value of your claim can change once your solicitor has all the exact details of your accident and injury.
If you make a mistake while using our calculator, don't worry. You can click on the "previous" button to be taken back a step to correct or amend any answer.
While using our calculator, you can also choose to talk to us at any point for free, impartial advice on .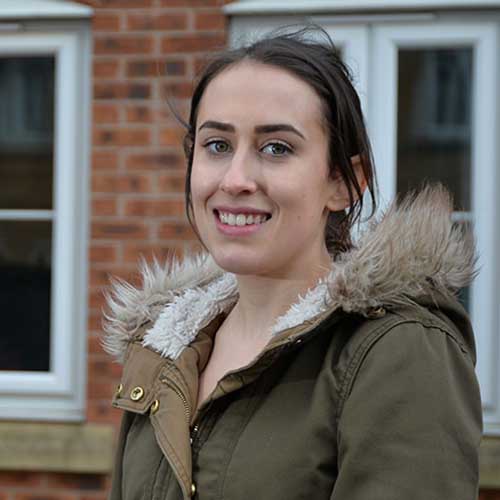 Amelia's story
When I went on National Accident Helpline's website I noticed they had a lot of good reviews, so I thought I'd give them a try.
The lady on the phone was really friendly, reassuring, and put me at ease.
Amelia
How accurate is our personal injury calculator?
How accurate is our personal injury calculator?
Our calculator is there to give you an idea of the amount you might be able to claim. It cannot give you an exact figure because this will depend upon the severity of your injury, the time it takes to recover and negotiations between your specialist solicitor and the party responsible for your accident.
The figures from our calculator do not consider any fees which your solicitor might deduct from your compensation if your claim is successful. This is something the solicitor would discuss and agree with you at the start of your claim, so there are no surprises.
However, all of the values the calculator gives are taken from official figures so you can be sure the value given is realistic.
Although our calculator does collect some of this information, it can't fully understand the psychological impact of your injury or your pain. That means you could end up with more than the compensation calculator suggested, or in some cases less.
We do recommend our injury claim calculator as the first step if you're thinking of making a claim but are feeling hesitant about the time or work involved, as our calculator can help you make that judgement as to whether your claim is "worth" your time.
Our personal injury claims calculator is designed to be used by people who have experienced various different injuries or accidents. It functions as a road accident compensation calculator, as well as a medical negligence calculator and an accident at work claim calculator.
Whatever accident or injury you have experienced, our claims calculator will help you to understand the amount of compensation which you could receive.
Alternatively, you can pick up the phone and give us a call to find out just how easy it is to get advice about claiming and to start your claim.
---