Suffering from a spinal injury? We're here to help…
A spinal injury can have a huge impact on someone's life. If this happens to you or a loved one, we know just how much distress and suffering it can cause. It can force you to change how you do even simple, everyday tasks. But it's important to know that you and your family won't have to deal with the challenges you now face alone. Our spinal injury solicitors could be able to help.
If you're injured and someone else is at fault, you may be entitled to start a spinal injury claim. By doing so, you could receive the compensation and financial support you need to help adjust to the long-term and life-changing effects of your injury.
Our team of spinal cord injury solicitors may not know exactly how it feels to live with a severe back injury. But, as a firm, we've supported people like you with their life-changing injuries for more than a quarter of a century. And we're here to support you after a spinal injury too.
There's absolutely no obligation to start your spinal injury claim if you do get in touch. Our first aim is to make sure you get the support you need and advice you can trust - without feeling forced into anything. If you're ready to speak to someone about your spinal injury and accident, please contact us for free on .
Charles Boyce won £12,000 after a serious accident
It didn't take long - four months later the driver admitted liability. Everything was handled really well
More customer stories
What is a spinal injury?
What is a spinal injury?
The term spinal injury is used to describe any damage to your spinal cord. This is a long strand of nerves and tissue that runs up the centre of your back and neck - linking your brain with the rest of your body.
If the bones (vertebrae) in your back are damaged, these typically heal. But your spinal cord is different. Any damage to this doesn't just cause you pain and discomfort. More seriously, it can mean you lose control of other areas of your body.
In the most severe cases, you may also lose feeling - otherwise known as paralysis.
A spinal cord injury is always treated as serious due to the effect it could have. This can include permanent paralysis or the inability to control your bladder or bowel. In all cases, however, the recovery process is completely unique to the individual - whether it's you or a loved one.
But it's almost always a lengthy process. And, in some cases, the severity of the injury means it'll never be possible to fully recover.
If you contact us about your spinal injury, we'll listen to everything you want to say about your experience. We'll help you understand what a spinal injury claim involves, if you're able to start a claim, and exactly how our experienced team of spinal injury lawyers can help you.
Get in touch for free today on .
---
The different types of spinal injuries
There are two ways to describe the different types of spinal injuries.
The first relates to the cause. If your spinal injury is the result of an external and violent jolt or blow to the spine, it's described as 'traumatic'. Past estimates by the British Orthopaedic Association suggest that 75% of all spinal cord injuries are due to trauma.
A 'non-traumatic' spinal injury, meanwhile, is where the nerves or tissues of the spinal cord are damaged by inflammation, disease or infection.
You can also class the different types of spinal injuries as 'complete' or 'incomplete'.
With a complete spinal injury, both sides of the body are affected equally. The individual is also left with no function below the point of injury. If you suffer an incomplete spinal cord injury, it's possible to feel some sensation below the point of injury - but it can still cause some paralysis.
---
Spinal injury diagnosis: What do the different numbers and letters mean?
Spinal injury diagnosis: What do the different numbers and letters mean?
To pinpoint the exact level of spinal injury, a combination of numbers and letters are used for the diagnosis. These refer to specific groups of nerves and are divided up into four areas: cervical, thoracic, lumbar and sacral. The first letter of these will be used in the diagnosis.
The numbers, meanwhile, refer to the affected vertebrae in each section. So, for example, a C3 spinal injury or above occurs higher up the cervical section and can affect the diaphragm. A T12 injury, meanwhile, occurs in the lower thoracic section and can disrupt trunk/abdominal control.
---
How common are spinal injuries?
How common are spinal injuries?
We all like to think that a serious spinal injury will never happen to us or a loved one. But the unfortunate truth is that more people than you might think are living with the effects of spinal cord injuries in the UK. And that number is also more than was previously thought.
Aspire, Back Up and the Spinal Injuries Association have produced research that shows more than 50,000 people are living with paralysis in the UK. The organisations estimate that 2,500 people are "injured or diagnosed with a life-changing spinal cord injury" each year too.
For our team, however, anyone who suffers a spinal injury is more than just a statistic. Each person that we help has their own story to tell and their own life to lead. Our aim is to help make that possible - no matter how severe or life-changing that injury is.
Talk to someone you can trust. Get in touch for free on to discover how we could be able to help you make a spinal injury compensation claim and get your life back on course.
---
What are the main causes of spinal cord injury?
What are the main causes of spinal cord injury?
It takes just a split second for an accident or medical negligence to change someone's life.
According to the National Institute for Health and Care Excellence guidelines, the main causes ofspinal cord injuries in the UK include road traffic accidents, falls, criminal assaults and sports incidents. And, in many cases, it could be that someone else is at fault for your suffering.
If this happens to you or a loved one, it's only fair that you're able to claim the spinal injury compensation you need. It could make a huge difference to your recovery and quality of life.
The same is true if your spinal injury is caused by medical errors or neglect. While cases like these are very rare, we do know that they can happen. And you can trust our panel of spinal injury solicitors to help if your life is turned upside down due to medical negligence
Find out if you can make a spinal injury claim today. Contact us for free on and get confidential advice from the UK's most trusted personal injury specialists.
---
How much is your spinal injury claim worth?
How much is your spinal injury claim worth?
We know that you might like to know how much your spinal injury claim is worth before you get in touch with us. We wish we could let you know for certain before you start your claim but this isn't possible because every spinal injury compensation claim is unique. The amount of spinal injury compensation you may receive can depend on the extent of your injury, the circumstances of the accident, your personal situation and the recovery time.
It also comes down to the negotiations between your solicitor and the other party you believe is to blame for your accident - and subsequent injury.
What you can be sure of, however, is that all our spinal injury solicitors will endeavour to keep you updated at all times. As soon as they know how much you may receive, so will you.
---
The cost of your spinal injury
Your solicitor will try to negotiate a spinal injury compensation amount that's designed to cover the full cost of your injury. That includes any cost to you or your loved ones before you started your claim. It also factors in any future costs you're likely to incur as a result of your accident.
The costs of your spinal injury may include:
Any loss of earnings if you've needed to take time off work

Any future loss of earnings if you're now unable to work

Adaptations to your home or car to help make your life easier

Reimbursing you for care received since your injury and any care you need in future

Prescriptions, physiotherapy or medical treatment payment
Our spinal injury lawyers use a range of methods to calculate your spinal injury claim, including The Judicial Guidelines established by the Courts and Tribunals Service. The Judicial Guidelines have set out a range of compensation ranges for spinal injuries below. However, these are just averages and are not the guaranteed amount you can receive as spinal injury compensation varies dependent on the extent of your injury and your personal situation. The figures do not include any financial losses you've experienced - called 'special damages'. These will be added to your spinal injury claim compensation.
Injury type
Compensation range

Severe neck Injury causing spinal damage

resulting in little or no movement

In the region of £139,210

Severe back injury involving damage to the spinal

cord and nerve roots resulting in severe pain and disability

£85,470 to £151,070
You can also get an approximate value of your spinal injury claim before you contact our team. Use our free compensation calculator to find out more.
It's an industry-leading tool that asks for some information about your accident, injury and the costs you incurred. It then gives you a rough estimate of how much your final settlement could be.
---
The cost of your spinal injury to others
A life-changing spinal injury won't just affect your future. It can also affect the lives of friends and family members.
Our first priority is always to get you the financial support you need. But we could also be able to get spinal injury compensation for your loved ones. The aim of this is to cover the time they have given to support you and any impact your accident has had on their life.
So, if you start a claim with us, one of our expert spinal injury solicitors will think about:
Any care your family or friends have given (even if that care was given freely)

Any loss of earnings your loved ones suffered

Any expenses, such as mileage or prescription costs, your loved ones paid for
If you have any questions about how your spinal injury claim can also help look after your loved ones, contact us for free on or visit our serious injury claims page for more information.
---
Trusting us with your spinal injury claim
It can be so hard to know where to turn after your life is turned upside down by a serious spinal injury. And the idea of making a claim could seem to be more stress than it's worth. But it's not something that you or your family must go through alone. There are people who can help.
People like us.
We've supported many families with their successful spinal injury compensation claims over the last years_since years and more. With our experience and knowledge, we're ready to help you too.
We'll make sure the process is kept as simple and straightforward as possible. We'll explain any complicated legal jargon in easy-to-understand terms. And we'll listen to you at all times.
It's important to us that you know you can trust your spinal injury lawyer when you come to us. You'll never be made to do anything you don't want. And everything you tell us is treated in the strictest confidence. It's one reason why we're rated 'Excellent' by our customers on Trustpilot.
Both we and all our spinal injury solicitors in England and Wales are registered with - and regulated by - the Solicitors Regulation Authority. The Law Society of Scotland regulates all our Scottish legal partners.
---
How we approach sensitive calls
We know it can be difficult to cope with the seen and unseen effects of an injury that wasn't your fault, so that's why our Legal Support Advisors (LSAs) are fully trained to help you through an emotional and important part of the recovery process.
No win no fee
We might not be able to tell you how much your spinal injury claim is worth before you start a claim. But our solicitors can let you know if you could make a no win no fee spinal injury claim.
All our spinal injury solicitors work on a no win no fee basis. It means the people we help, like you, can feel confident knowing they won't have to pay a penny if their claim is unsuccessful.
Quite simply, making a no win no fee claim with us means there's no financial risk to you, providing you have the appropriate insurance in place, which we can arrange for you
If you agree to speak to one of our solicitor firms after talking with one of our expert advisors, they'll let you know if you're eligible for no win no fee. Your solicitor can answer any questions you have about your no win no fee agreement too.
Exceptions to our no win no fee agreement are rare. So, it's very likely your spinal cord injury claim can - and will - be handled on a no win no fee basis.
You can also read more on our "what is no win no fee?" page.
---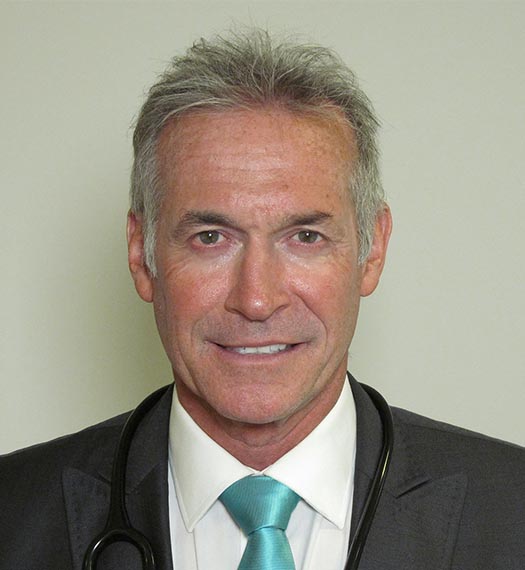 If you can't do the things that you normally do, if your routine is upset through no fault of your own, someone else has done this to you, it can be quite devastating.
Dr Hilary Jones
General Practitioner and Medical Broadcaster
Spinal injury claims: What's involved?
Spinal injury claims: What's involved?
The first step in making a claim for spinal injury compensation is to get the advice you want and need. It means you'll have all the information before you sign anything or take the next steps in your claim.
You can normally get that advice from us in one phone call on .
When you call us, you'll have a chance to talk in your own words about your accident and spinal injury. At this point, we're simply here to listen and advise you.
The next step - if you're ready and we think you have a claim - is to agree to start your spinal injury claim using one of our dedicated no win no fee solicitors.
Starting your spinal injury claim
When you agree to start a claim with us, we'll transfer your claim to be overseen by a spinal injury solicitor. Our team of solicitors will then give you the next level of specialist legal advice to help with your claim.
Once you speak to a member of the team, you'll then talk about the next steps with them.
We hold all our spinal injury solicitors to high standards. So, you can be sure they'll keep you up to date throughout the process. They'll also deal with most of the claim for you - including any negotiations for your final settlement.
That way, you'll receive the maximum amount of spinal injury compensation possible.
A spinal injury solicitor will also arrange a free medical assessment with an experienced doctor to better understand the impact of your injury. If they think one of our expert physiotherapists can help ease your pain or gain some mobility back, they'll arrange this for you too.
---
Claiming for a loved one
It isn't always the individual suffering from a spinal cord injury who turns to us for advice about compensation. In fact, you might be a loved one or a close friend to someone in pain who would like to know if they have a spinal injury compensation claim.
If so, you can contact us on behalf of a loved one for free and in confidence on . You're under no obligation to start a claim either. So, please do get in touch with us today.
---
How long do you have to make a spinal injury claim?
How long do you have to make a spinal injury claim?
Most adults will have three years from the date of their accident to make a spinal injury claim.
For children, the three-year limit doesn't apply until their 18th birthday.
There are exceptions to the three-year limitation, for instance if the claimant has experienced such severe injury they can't make the claim themselves or if they lack the psychological capability to do so.
If you or a loved one have suffered a spinal injury and you're not sure if you're still within the limit for making a claim, please speak to one of our expert advisors by calling .
---
Frequently asked questions...
Compensation is always paid by the other side's insurance company. In a road traffic accident injury claim, this will be their motor insurance company. For an injury at work, it will be employers' liability insurer used by the firm you work for. For accidents in a public place it will be the public liability insurer of the council, business or landlord deemed legally responsible for your accident injury. This ensures no-one is hit with an unaffordable bill.
Our advice is never accept an early settlement offer from an insurance company without taking legal advice. The amount may well be lower than that to which you're entitled.
We'll check your eligibility to claim and then pair you with one of our approved solicitors if you choose to proceed.
No. National Accident Helpline is a brand that belongs to the personal injury legal practice National Accident Law. We're regulated by the Solicitors Regulation Authority (SRA), the independent professional ethics body that licenses all solicitors in England and Wales. Our SRA number is 655606.
Claims management companies (CMCs) are regulated by the Financial Conduct Authority (FCA). CMCs do not have their own legal practices.
We process personal injury claims as part of National Accident Law. We also work with a national network of specialist personal injury legal firms who we vet very carefully to provide you with the best possible customer experience.
With us, you're in safe and highly-capable hands.
Proving liability in a claim is about establishing blame in four key areas.
Duty: did the party you hold responsible for your injury owe you a legal duty of care?
Breach: did they breach that duty by acting (or failing to act) in a particular way?
Causation: did their actions (or absence of them) cause your injuries?
Damages: were you injured by their actions or inactions?
You can also read more of our serious injuries FAQs, which contains a list of the questions that we're asked most often during our time working with serious injury claims. Alternatively, please enter your details below and we'll call you back within 30 minutes during our normal opening hours. You'll be able to speak to someone about your unique experience - and get answers to the questions specific to your spinal injury