What is Erb's palsy?
Erb's palsy is a condition that affects movement and control in the arms, and is caused by damage which may occur during birth trauma. Because the condition varies widely from infant to infant, there are a diverse range of symptoms of Erb's palsy. Some of them include:
An inability to move the hand, arm or shoulder

Arm is limp and held against the body

A loss of sensory function or numbness in the arm

Muscular atrophy
The brachial plexus is a network of nerves on each side of the body which supplies the arm and hand. The broad range of damage that can be done to the brachial plexus means that symptoms could be local, affecting only the shoulder and upper arm, or the lower arm and hand. Alternatively, there could be permanent damage to the entire arm, or in some rare cases, both limbs.
Erb's palsy only affects 3-4 in every 1,000 babies, but in most instances the condition comes about through medical negligence.
If your baby has been diagnosed with Erb's palsy and you think that your doctor, midwife or another member of the birthing team's negligence may have caused it, call us on and find out if you can claim compensation.
What causes Erb's palsy?
What causes Erb's palsy?
The main cause of Erb's palsy is birth trauma, specifically shoulder dystocia - where an infant's shoulder is trapped behind the mother's pelvic bone. A member of the birth team who is untrained or rushed in their actions may cause stress on the brachial plexus by attempting to deliver the baby despite an obvious obstruction. This can cause the tearing or straining of the nerves, which leads to the condition.
It's important to recognise that alongside any negligence that can occur when delivering a baby, there are various factors and complications that can influence the likelihood of Erb's palsy occurring, including:
Babies with a large full-term weight or mothers with a particularly small frame

Diabetes in the mother

Use of vacuum delivery or forceps

Obesity in the mother

Babies born in breech, or another unusual position.
Doctors will know to take extra care when these factors are present to avoid an injury that might lead to Erb's palsy. If any of the above points applied to you before birth and your child still sustained injuries, it could be a sign of medical negligence.
---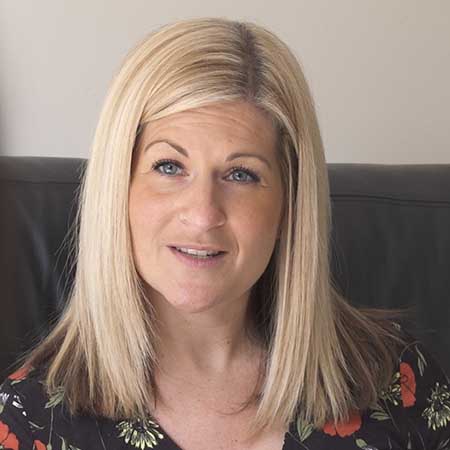 Even just the process of [people] being able to talk to somebody at their own pace about what's happened without being quizzed can be quite validating for people.
Dr Claire Freeman
Clinical Psychologist
Do I need a witness to prove medical negligence caused Erb's palsy?
Do I need a witness to prove medical negligence caused Erb's palsy?
Erb's palsy can be very traumatic for all involved and it is often difficult to think back to the birth to clearly remember the actions of the medical staff during delivery.
If a caesarean section was not considered as an option or the staff's explanations or medical notes afterwards were insufficient, you may need to provide a witness account of the birth if you are the mother or the birthing partner.
The cause of Erb's palsy may have been down to the positioning of the baby's head, shoulders and arms during birth or the physical actions of the doctor or midwife during delivery. We may need to ask you if you remember what happened to help your potential claim for compensation.
Don't worry if you can't remember everything - the staff's medical notes are required to be as detailed and accurate as possible. Our medical negligence solicitors may be able to refer to these as part of your claims process.
---
Recovering from, or living with Erb's palsy
Fortunately, most babies born with Erb's palsy are diagnosed instantly and can recover within the first year of their life. However, some cases take more than a year to resolve, and treatments can range from massage and physiotherapy to microsurgery, depending on the severity of the condition.
Some children struggle with problems in the affected area for the rest of their life, whether it's reduced motor control or setbacks in muscular development.
Whatever the damage caused, it can be an emotionally traumatising time for both the affected child and their family. Compensation can help alleviate some of the stress, and be put towards any care or equipment needed to aid progress and a full recovery.
---
How we approach sensitive calls
We know it can be difficult to cope with the seen and unseen effects of an injury that wasn't your fault, so that's why our Legal Support Advisors (LSAs) are fully trained to help you through an emotional and important part of the recovery process.
Who can claim for Erb's palsy?
Who can claim for Erb's palsy?
If you are the parent of a child with Erb's palsy and it was caused by a case of clinical negligence, you may be able to make a claim on their behalf before their 18th birthday.
You can find out more about children's injury claims here.
---
How can I pay for my Erb's palsy claim?
How can I pay for my Erb's palsy claim?
If you, or your child, has suffered through medical negligence and it has resulted in Erb's palsy, you could be liable for an Erb's palsy settlement by making a no win no feeErb's palsy claim. With a no win no fee claim, it means that if you win the claim, you'll be asked to pay any costs and expenses not paid for by the other side, from your compensation. This is likely to happen in most cases, as the other side is only required to make a contribution to your legal fees.
Erb's palsy solicitors fees usually include:
A 'success fee' which compensates the solicitor for the risk they take as if your claim is unsuccessful they won't be paid at all.

The other side will usually be required to make a payment towards your legal costs - and expenses but any shortfall may also be deducted from your compensation.

The cost of the premium for any legal protection insurance you may have needed to ensure your claim is risk free.
They will only be deducted when your Erb's palsy settlement is paid and there are no upfront costs or hidden charges. When you start your claim, your Erb's palsy claims solicitor may take out legal insurance protection on your behalf to ensure risk free claiming.
If you don't receive any compensation, then you won't have to pay for the legal protection insurance premium. If your claim is successful, then it'll be paid out of your Erb's palsy compensation as part of your solicitors fees.
Your Erb's palsy lawyer will discuss all this with you at the start, so you'll know what to expect when your claim settles.
If you don't win your no win no fee Erb's palsy claim, you pay nothing to anyone. It's as simple as that.
---
How much Erb's palsy compensation could I claim?
How much Erb's palsy compensation could I claim?
It's difficult to determine exactly the Erb's palsy lawsuit settlement amount you could receive when making a no win no fee claim with us as we look at each case on an individual basis. This is to make sure you can get the full amount of Erb's palsy compensation that you're entitled to.
When your Erb's palsy solicitor is putting together your injury claim, they'll seek full compensation to cover things like:
The suffering your child has experienced because of birth injury.

The impact the injury has had on yours and your child's life.

Your lost earnings from taking time off work to give care.

Any loss of employment opportunity for your child in future life.

All medical costs including surgery, treatment, medication and ongoing therapy.

The cost of special equipment or modifications to your home or car.

Care given by family or friends, even if given freely.
Your solicitor will use thorough investigation and a range of methods to calculate your Erb's palsy settlement figure to make sure you and your child have the current and future financial support you all need.
---
Mrs. L contracted an infection following a colostomy procedure, and was awarded £150,000
Mrs. L had a history of bowel problems and underwent a colostomy procedure for her condition. As a result of the operation, Mrs. L contracted sepsis of the abdominal tissue and MRSA. She suffered from renal failure, heart failure and deep venous thrombosis in her legs.
More customer stories
Time limit for making a Erb's palsy claim
Birth injury Erb's palsy claims affects newborns. This means you can make a claim on their behalf any time up until their 18th birthday. You do this as a 'litigation friend', a role that parents, family members, a guardian or other officially recognised adult carer will perform.
If no claim is made before they reach 18 years old, they'll have three years from 18 to their 21st birthday to do so.
There are exceptions to the post-18 three-year limitation, for instance if your child is so badly affected by Erb's palsy that they can't make the claim themselves.
If you've got any questions about making a no win no fee compensation claim, contact us for free and impartial advice on . We'll listen to what you've been through and let you know if we think you could make a no win no fee claim for Erb's palsy compensation.
It's important to add that we'll never rush or pressure you. We're here to give you impartial and free no win no fee compensation advice so you can decide what to do next.
---
Frequently asked questions...
Let's look at the health service. NHS Resolution is the body that oversees medical negligence claims against the NHS. Their figures show that there were 15,655 claims settled in 2018/19 and that damages were awarded on 8,712 occasions – that's in almost 56% of cases.
Medicine is complex and so are claims made for negligence: if you think you've been affected, then come and talk to us. You'll be able to chat through your circumstances with one of our expert legal support advisors - and we'll give you the options you need to make an informed decision about what to do next.
You don't have to, that's the beauty of talking to us first! We'll evaluate your claim and give you all the options and information you need to make an informed decision.
Then if you decide to go ahead with your claim, we'll put you in touch with a law firm from our network of approved personal injury claims solicitors. We select that firm for you, based on the type of incident or accident you've experienced.
This makes sure that, from the beginning, you're talking to a personal injury claim lawyer with expertise in your circumstances and situation.
No. National Accident Helpline is a brand that belongs to the personal injury legal practice National Accident Law. We're regulated by the Solicitors Regulation Authority (SRA), the independent professional ethics body that licenses all solicitors in England and Wales. Our SRA number is 655606.
Claims management companies (CMCs) are regulated by the Financial Conduct Authority (FCA). CMCs do not have their own legal practices.
We process personal injury claims as part of National Accident Law. We also work with a national network of specialist personal injury legal firms who we vet very carefully to provide you with the best possible customer experience.
With us, you're in safe and highly-capable hands.
What happens when you make an Erb's palsy claim?
What happens when you make an Erb's palsy claim?
At National Accident Helpline, we pride ourselves on offering our customers the ability to claim on a no win no fee basis for Erb's palsy cases.
Our Legal Support Advisors will talk through your case in detail to collect the relevant information and evidence to see if you have a claim. Then we connect you to specialist clinical negligence solicitors who are experienced in cases like this, so you know that, if you have a claim, you'll be getting expert advice at a time when you need it the most.
We only put you in touch with solicitors who will handle your case on a no win no fee basis, so if you lose your case, you won't have to pay a penny. There's no risk to you, all you need to do is call us on to discover whether you may have a valid claim.
We try to make the process of claiming as smooth and hassle free as possible, so you can get on with your life while our team of expert medical negligence solicitors work on your case.
If you have any questions, why not use our live chat service or visit our frequently asked questions page? We're happy to help.
---
Why choose National Accident helpline to assist with your Erb's palsy claim?
Why choose National Accident helpline to assist with your Erb's palsy claim?
At National Accident Helpline we've been helping people just like you for over years_since years - earning a rating of 'Excellent' on Trustpilot to further demonstrate our success.
---
Compassionate and stress-free claims handling.
Compensation on a No Win No Fee basis means you'll never be out of pocket.
We've handled over 40,000 medical claims.
Trusted, friendly and confidential support when you really need it.
---
We're here to help you get the Erb's palsy compensation you deserve. To find out how we can help, simply fill in the callback form below and one of our friendly legal experts will get back to you. Once we've talked through your Erb's palsy claim, we'll put you in touch with an expert Erb's palsy lawyer.
---