We understand the impact accidents can have on a child's life
Suffering an injury is traumatic for the strongest of us. Injuries take away our independence and stop us from being able to carry on with our everyday life.
But when an accident involves a child, we know that can be especially hard to cope with. To us, seeing your child hurt or in pain because of somebody else's negligence feels wrong.
No amount of money can make up for seeing your child in pain. But we've seen how much of a difference compensation can make to a child's treatment, recovery and future.
Not only can it cover the immediate costs of their injury, it can also help them get the support they need in the future so that they can carry on with their life and regain as much of their independence as possible.
When you feel ready, you can get in touch with us for free, impartial advice on .
Has your child suffered a serious injury?
Has your child suffered a serious injury?
We realise that any injury your child suffers can feel like a serious injury. But there are certain circumstances that make an injury particularly serious, such as:
If your child's development will be affected by their injury

They'll be living with a condition or pain they didn't have before

Their injury caused them to spend a prolonged time in hospital
You or another member of your family had to take long period of time off work
If this applies to your child, you might be able to make a serious injury claim on your child's behalf. Their compensation will cover the impact on your ability to work, as well as the pain and suffering your child's gone through and any future limitations caused by their injury.
For more information, and for free advice, you can speak to us on . We know how daunting the thought of starting a claim can be, which is why we'll never rush you into making a claim, we're simply here to listen and to help.
---
Does my child have a claim?
Does my child have a claim?
If your child's accident injury was someone else's fault and the circumstances mean there are grounds for a child personal injury claim, then you'll need to make it on their behalf. The person who makes a child personal injury claim for someone under 18 is called a 'litigation friend'. It's usually a parent, close relative, guardian or any other legally-recognised responsible adult - for instance a social worker.
You can make a child personal injury claim for them anytime up to their 18th birthday when they legally become an adult. If no claim has been made by that point, they'll then have three years from their 18th until their 21st birthday to make the claim themselves.
There are exceptions to the child personal injury claim time limits:
If your child has been severely injured and by the age of 18 is unable physically or mentally to make a claim themselves, then it's likely you'll have longer to do so using a litigation friend.

The same applies if a child turning 18 is similarly limited by a pre-existing condition that's unrelated to the accident injury.
We'll never rush or pressure you into making a claim. We're here to give you impartial child injury claims advice so you can decide what to do next. If you're eligible and decide to go ahead, we'll put you through to one our specialist accident solicitors. Usually we can usually do this on the same call if that suits you.
---
How does compensation for child personal injury claims work?
How does compensation for child personal injury claims work?
When you get in touch with us, we'll listen to everything you say about your child's accident. We'll also ask you some questions - this is to make sure we understand the effect their injury has had on their life, as well as their long-term needs.
If you have grounds for a child personal injury claim and decide to go ahead, the specialist solicitor we appoint for you will ask you questions about the accident circumstances. They do this so they can understand exactly what happened and assess the amount of compensation you may be entitled to.
Your child injury lawyer will also consider:
Any extra treatment or specialised care your child might need.

Any support you or your child need.

Any adaptations to your home or car.

The time you've taken off work to give care, as well as that given by other family members.

Your child's future and how this might now be different because of their accident.

Any financial losses or expenses you've suffered as a result. This could include things like the cost of treatment and travel expenses.
Interim and mid-claim payments
You shouldn't have to deal with financial pressure on top of looking after your child. That's why your solicitor may be able to make a case for you to receive 'interim' or 'mid-claim' payments.
Interim payments are child injury claims payments you can receive before the final settlement, to make sure your child's immediate needs are covered.
For example, you may have needed to travel to a specialist doctor at a hospital that isn't local to you, or have taken time off work to make sure your child is cared for and supported during their recovery.
When your child turns 18
Your child's compensation will be protected by the court until they are 18.
However, if earlier payments are needed for their care or development, your solicitor can help you set up a 'personal injury trust'. This will allow you to access some of their compensation sooner.
Once your child is 18 their compensation will be released to them, providing their injury did not affect their psychological capacity to manage their finances.
If they do lack the ability to manage their own finances, then the Court of Protection will appoint a deputy to do so. This is typically a close family member, friend or professional who will be responsible for making sure your child's money is handled correctly.
---
What type of injuries can I claim for?
What type of injuries can I claim for?
In short, people can make child injury claims for any type of accidental injury that wasn't their fault. If your claim is successful, the damages awarded will compensate them for pain, suffering and the impact on their life as well as you and your family for the impact on yours. The compensation will include any financial losses you've experienced as a direct result.
---
Types of accidents involving children
Below are some of the accidents we know can cause serious injury to children, and can lead to a successful compensation claim:
Your child may have suffered an injury from an accident type not listed above. As long as this accident was caused by somebody else, it's likely we can still help.
We know that in some cases accidents can lead to fatalities.
If you've experienced the death of your child as a result of an accident that wasn't their fault or another cause like medical negligence, we know that nothing can replace your loss. However, we can help you towards the compensation and apology you deserve in a supportive environment.
To find out more about how we can help you in such circumstances, visit our fatality and serious injuries pages. Alternatively just call us on to discuss your experience confidentially and compassionately.
---
How do people start child injury claims?
How do people start child injury claims?
There are two ways people start child personal injury claims with us. Either call us on or fill in our simple online form to request a call back.
We understand that making a claim can seem stressful, which is why we aim to make the claims process as simple as possible.
Once you get in contact with us, you'll speak to one of our legally trained advisors. They'll ask you some questions about what happened to you and will then be able to let you know whether they think you've eligible to make a claim. If we think you do have grounds for a claim and you give us your permission to continue, then we'll select a specialist solicitor for you and put you in touch with them.
Your solicitor will discuss your claim with you and advise you on the next steps. Our solicitors will help you to make your claim on a no win no fee basis, and will keep you fully informed throughout the process.
---
Child injury claims and what we'll need from you
We make every effort to make things as clear as possible so you can concentrate on caring for your child.
Our solicitors will always advise on anything needed to support child injury claims. Naturally, they'll take care of the legal work and negotiate with the other party on your behalf.
There is some paperwork your solicitor will ask you to provide. This will include all the important dates, times, circumstances of the accident and any witnesses who were present when your child was injured.
If relevant to your claim, they will also ask you to provide evidence of care-time you've taken off work. They'll also ask about any medical treatment for your child you've had to pay for or have received for free.
As part of child injury claims, they'll also organise a medical assessmentfor your child so they can properly examine any injuries to support the claim.
The medical assessment is a very useful way of analysing your child's injury and how their recovery is going. It'll usually be carried out somewhere local to you and usually takes from 20 minutes to an hour.
Our solicitors handle all the legal work in child injury claims, including:
Contacting the other party to notify them of your claim.

Negotiating on your behalf to make sure your child and your family get the compensation you need.
The overwhelming majority of child personal injury claims are settled without needing to go to court. In some rare cases you may need to go to court to support your child's claim, but if it is required your solicitor will be there with you every step of the way. For more information, read all about the child injury claims process.
---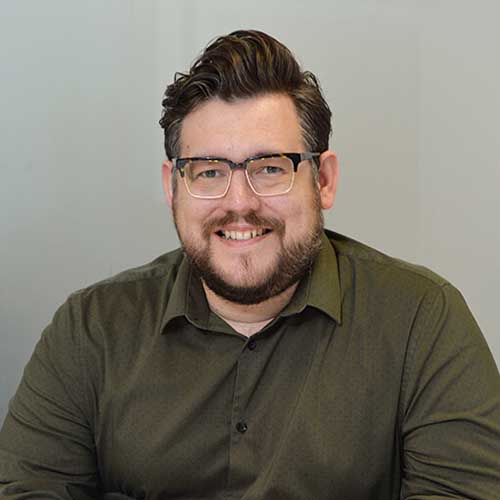 Meet James Ilic - he's a senior litigator at our very own legal firm National Accident Law.
James builds the strongest case for a successful outcome in complex claims or where the other side disputes liability. He has 16 years' experience handling personal injury claims and has the sharpest eye for detail - a key requirement for the job.
Who pays the compensation in child injury claims?
Who pays the compensation in child injury claims?
If your child's injury was caused by someone else, child injury claims compensation will be paid by the insurance company of the person or organisation you hold responsible.
This means those responsible won't be left with a big bill they can't afford. It's important to remember that making a claim will draw attention to the circumstances and this may prevent another family from experiencing what yours has gone through.
We're proud to say that we treat all child injury claims on an individual basis. This means when you contact us you'll always speak to somebody who listens carefully and offers tailored advice.
It also means that the amount of compensation owed depends on your particular situation. Unfortunately, for this reason we're unable to let you know how much compensation you could receive when you do call us.
It's hard to say how much your child injury claims are worth before your solicitor has done the necessary investigation. However, you'll get a clear idea when your solicitor begins negotiating with the other side's insurance company.
We have more than years_since years' experience so why not try our child injury compensation calculator? It'll give you a rough estimate about how much child injury claims pay out if successful.
---
Child injury claims compensation and The Judicial College
The Judicial College is part of the Ministry of Justice. One of the jobs it does is set the guidelines for general damages for pain, suffering and loss of amenity that can be awarded in child injury claims. People often ask us how much child injury claims might be worth - for instance for a child involved in a car accident or in child brain injury claims.
Below are some examples of the injuries that can occur and the range of general damages for each. The figures are from the 15th and latest edition of the guidelines. Any financial losses you may have suffered while caring for your child will be added on top when child personal injury claims succeed.
| | |
| --- | --- |
| Type of injury | Compensation range |
| Head injury | £2,070 - £379,100 |
| Severe neck injury | £38,800 - £139,210 |
| Moderate brain damage | £140,870 - £205,580 |
| Severe back injury with spinal cord damage | £85,470 - £151,070 |
| Hip or pelvis injury | £3,710 - £122,860 |
| Fractured thigh bone (femur) | £8,550 - £13,210 |
---
How are child personal injury claims funded?
How are child personal injury claims funded?
You do this with a no win no fee arrangement, also known as a conditional fee agreement. It's the contract between you and your no win no fee personal injury lawyer.
When you start your claim, your solicitor will take out insurance protection on your behalf. This is sometimes called ATE (After The Event) insurance. If your claim is unsuccessful, then the other party's costs will be paid out of this insurance. If you don't receive any compensation, then you won't have to pay for the ATE insurance. If your claim is successful, then it'll be paid out of your compensation as part of the fees.
If you win the claim, you'll be asked to pay any costs and expenses, not paid for by the other side, out of your compensation. This is likely to happen in most cases, as the other side is only required to make a contribution to your legal fees.
These costs may include:
A 'success fee' which compensates the solicitor for the risk they take, as if your claim is unsuccessful they won't be paid at all.

Any other legal costs or expenses not recovered from the other side, such as the costs of any legal expense insurance.
These costs will only be deducted when your compensation is paid, and there are no upfront costs or hidden charges.
Your solicitor will discuss this with you at the start, so you'll know what to expect when your claim settles. If you don't win your no win no fee claim, you pay nothing to anyone. It's as simple as that.
---
A helping hand and a compassionate ear for child personal injury claims
At National Accident Helpline, we know just how traumatic injury to your child can be. All our advisors are legally-trained, have exceptional people skills and are excellent listeners.
We often help people and their families who are still suffering the physical and psychological consequences of accident injury. Compassion, sensitivity, empathy and experience are really important characteristics we value highly amongst our specialist team.
The same applies to the solicitors with whom we work. We choose them with care and expect them to provide the same levels of care as we do. Across over years_since years, we've helped over two million people hurt in accidents that weren't their fault get their lives back on track. Contact us on for a confidential chat: with us you're in safe hands.
---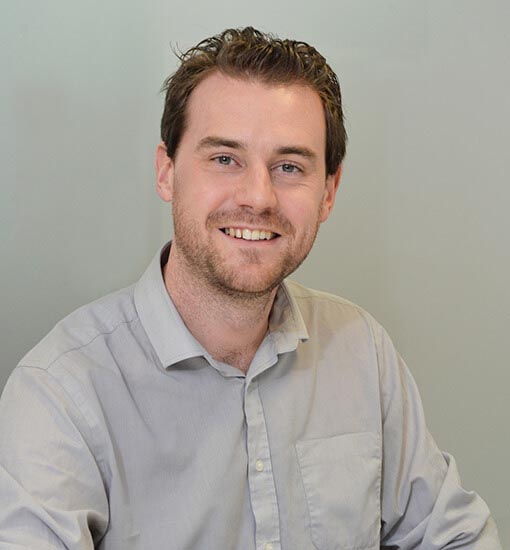 Injuries to children are often acutely traumatic for everyone involved, particularly if they are serious or life-changing. We understand the pressures and that's why we think it's so important that we make the no win no feechild personal injury claims process as light-touch as possible. Everything we do is focused around giving our customers the time they need to focus on recovery.
Senior Litigator, National Accident Law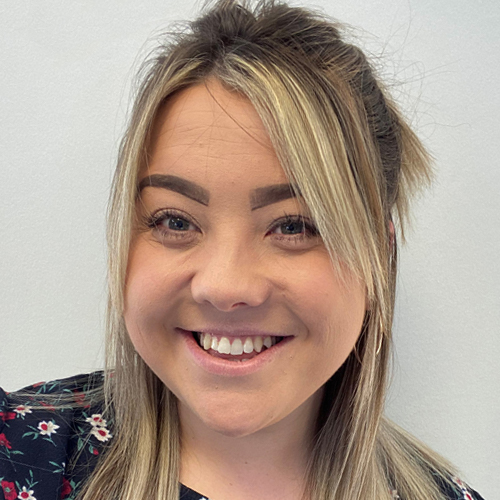 We often speak with people who are unsure how to approach child accident claims. It's important that we explain the different arrangements for children who've been hurt and the options for a parent or guardian to be a 'litigation friend'. It's really gratifying to be able to help put people at their ease in an often stressful situation.
Paralegal, National Accident Law