Have you suffered due to a burn injury?
If you or your loved one has suffered from a burn injury, we know how painful and traumatic it can be. As well as the physical pain, you may have been left dependent on those around you or with permanent scarring which can leave you feeling self-conscious and isolated.
We realise that it can sometimes be hard to get back to your daily life after a burn. It's likely to have had an impact on both you and your family.
Because of your burn injury, you may have been unable to work or take part in sports and hobbies, feeling demotivated or living in constant pain and in severe cases your injuries can be life-changing.
We know that no amount of money can take away what you've been through. Making a burn injury compensation claim could help to cover the expenses of your injury so that you can focus on your recovery without the added stress of financial pressure. It can also help you to pay for your rehabilitation, including the costs of medication, treatment and care.
For more information and support, contact our legally trained advisors on . There's no obligation to claim when you speak to us. However, we can let you know whether we think you have a claim and can put you in touch with a specialist solicitor if you decide you'd like to go ahead..
Did you know?
Between 2015 and 2018, 23,000 people suffered non-fatal burns and scaldswhile working, the most common cause of burns injuries for adults. Our elderly and children are most at risk of burn injury while at home.
Source: Safety & Health Practitioner, October 2019.
Your burn injury compensation
We realise how much of an impact a burn injury can have on your life as well as the lives of those around you.
Aside from the physical pain of suffering from a burn, your injury may also have meant that you've had to take time off work and rely on those around you for physical, mental and financial support.
Lost earnings can make your recovery even more stressful, causing you to feel pressured to return to work or leaving you with unpaid bills and family pressures.
On top of this, you may have been unable to carry on with hobbies, sports and everyday activities such as driving, and this can leave you feeling isolated or dependent on others. We're here to help.
When you get in touch with us, our expert solicitors will work hard to make sure you receive the full amount of compensation you're owed for your burn injury, so that you don't have to worry about the financial impacts and so that your pain and suffering is compensated.
---
Causes of burn injuries
Burn injuries can be caused by a huge number of different types of accident. They can happen very quickly, but often cause lasting damage.
Some common types of accident causing burn injuries include:
No matter what caused your injury, if it happened in the last three years and wasn't your fault, then there's a good chance we can help you make a compensation claim.
---
Julie Maddocks suffered severe burns on her hands
I was unable to use my hands, couldn't put my jeans on, couldn't cook and became nervous of open flames. A friend told me about National Accident Helpline and the service was really good. I was put in touch with a solicitor and saw a burns specialist.
More customer stories
How are burns classified?
How are burns classified?
Burns are categorised into first, second, third, or (less commonly) fourth degree, depending on how deep the burn is and how many layers of skin it penetrates.
First-degree burns
First-degree burns only affect the first layer of skin, also known as the epidermis. A common cause of this type of burn is scalding from hot steam or water.
They don't usually require medical attention, but can cause pain, discomfort and sometimes there can be complications during recovery, such as the burn becoming infected.
Second-degree burns
Second-degree burns affect the layer of tissue just beneath the top layer of skin. This can cause damage to nerve endings, sweat glands and blood vessels. This type of burn can cause your skin to become blistered and red.
Third-degree burns
Third-degree burns are also known as full thickness burns, meaning that all three layers of skins have been damaged.
Recovering from this type of burn can take a very long time, and can often cause permanent scarring or disability. You may have had to spend a long period in hospital, or have undergone surgery such as a skin graft.
Fourth-degree burns
Fourth degree burns are the most severe type of burn injury and can cause damage to the bones, tendons and muscles. Damage to nerve endings can cause loss of feeling, and will always require medical treatment such as surgery or grafting, or in some cases amputation.
Unfortunately, fourth degree burns are often life-changing, and in some cases, they may even be fatal.
---
Can I make a burn injury compensation claim?
Can I make a burn injury compensation claim?
We know that if you're thinking about making a burn injury claim, you may be wondering whether your injury was your fault or whether someone else is liable.
The simplest way to find out whether you have a claim is to get in touch with our friendly advisors on .
All our advisors are legally trained, and can give you free advice in a confidential environment. They'll ask you some questions about your accident and injury so that they can get a clearer idea of what happened and so that they can let you know whether they think you have a claim.
We realise you may feel uncomfortable speaking about your accident or injury, especially if the experience was very traumatic or your burns are particularly serious. You can feel sure that we'll do everything we can to put you at ease, and will never push you into making a claim.
There's never any obligation to make a claim when you speak to us, but if you decide you'd like to go ahead and you give us your permission, we can pass you on to one of our specialist solicitors.
Your solicitor will be able to answer any other questions you have and will make sure you know exactly what to expect before getting in touch with the other party and negotiating on your behalf.
If you don't feel ready to speak to us yet, then we generally advise that it's likely you have a claim if:
Your accident happened in the last three years

It wasn't your fault

You were injured
You can also try our free online claim checker, which estimates whether you have a claim based on your answers to some simple questions.
---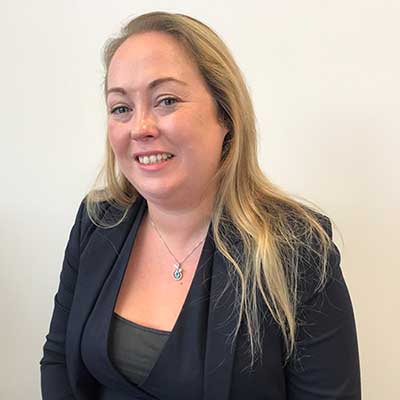 Meet Natalie Maxwell - she's the Litigation Manager at National Accident Law, our very own legal firm.
Natalie leads our litigation team, has worked in personal injury since 2004 and qualified as a solicitor in 2009. She handles all complex claims involving serious injury.
What might my burn injury compensation claim be worth?
What might my burn injury compensation claim be worth?
A question we regularly hear is "How much is my burn claim worth?" The value of burn injury claims depends on many factors, like the severity of your injury and the impact it's had on your life.
The burn injury compensation you could receive can help to cover the following areas for you and your family:
Loss of earnings due to time taken off work

The cost of any medical treatment, medication and care - including prescription charges

Travel costs and other associated expenses

The impact on your social life, sports and hobbies

Pain and suffering

Care, even if it's given freely by family or a friend

Any modifications to your car or home that were needed as a result of your injury
The Judicial College is part of the Ministry of Justice. It publishes guidelines for the pain and suffering part of compensation in burn injury claims for injuries that were someone else's fault.
These are known as general damages. Here are some examples of general damages awards in burn injury claims. They exclude special damages compensation for any financial losses you may have experienced:
Burn injury
General Damages

Minor facial scarring

£3,710 - £12,900

Moderate facial scarring

£8,550 - £28,240

Severe facial scarring

£16,860 - £45,440

Very severe scarring
(disfiguring cosmetic effect and where psychological reaction is severe)

£27,940 - £91,350

Non-facial scarring from serious burns with continuous pain

£98,380 and over
Your solicitor will make sure any financial impacts or expenses as a direct result of your injury are included in your burn injury compensation. This means you won't be left out of pocket and also have the finances you need to recover.
They'll also make your claim on a no win no fee basis. This means that if your claim doesn't succeed then you pay nothing. If it succeeds, you'll pay a fee to your solicitor from your burn injury compensation.
For a compensation estimate, visit our compensation calculator. This will give you a guideline figure for general damages based on your answers to a short set of simple questions. Contact us today on for a free and confidential chat.
---
Causes of burn injury compensation claims in the workplace
According to theWorld Health Organization, the most common types of burn injuries at work happen as a result of accidental mishandling or misuse of chemical, thermal and electrical sources and of course, through exposure to fire itself.
Hot surfaces, steam and very hot water above 44C will scald. Hospitality, hospitals, care environments and schools need to take precautions to protect people from risks from water-related burns. Workplaces like manufacturing, construction and heavy engineering carry risk of burn injury.
Nor are burn injuries limited to corrosive substances or heat. You can also suffer ice burns if handling ultra-cold objects without sufficient protection.
Frostbite is also a type of burn that can happen at any temperature below -0.55C. Working in chilled environments for prolonged periods with inadequate personal protective equipment (PPE), poor training or poor processes can leave you exposed to frostbite risk.
For instance, a medium temperature cold store warehouse operates at between -10C to -18C and a low temperature facility down to -28C.
Employers can be fined heavily by the Health and Safety Executive (HSE) if such injuries result from unsafe work practices. These include employees not having the correct PPE. Sectors like construction, factory manufacturing and other heavy industries - plus the emergency and armed services all carry a burn risk for people working in them.
If you've suffered any of these burn injuries in the course of doing your job, it may be because of inadequate health and safety practices, poor safety equipment or a lack of training. For instance with a chemical burn at work, compensation may be applicable if it wasn't your fault. Similarly for 2nd degree burns, worker's compensation may also be available to you.
Contact us for a confidential chat with one of our friendly, legally-trained advisors on . If it wasn't your fault, there's a good chance we'll be able to help.
---
Frequently asked questions...
Around 95% of our cases are settled without the need to go to court. This means there is a very small chance a claim will require a court hearing.
If your case does go to court, your solicitor will be on hand to support and guide you through the process and will make sure you always know what to expect.
Every case we work with is different, which makes it hard for us to say how long your compensation claim might take.
In simpler cases, where fault is clear and undeniable the claim may be settled quickly. However, if you've suffered a serious or life-changing injury, then your compensation claim may take longer because we need to understand the full impact of your injury and make sure your costs are covered.
Our solicitors will stay in touch and keep you informed every step of the way, so that you always know what stage your claim is at.
Proving liability in a claim is about establishing blame in four key areas.
Duty: did the party you hold responsible for your injury owe you a legal duty of care?
Breach: did they breach that duty by acting (or failing to act) in a particular way?
Causation: did their actions (or absence of them) cause your injuries?
Damages: were you injured by their actions or inactions?
How do I make a no win no fee burns claim?
How do I make a no win no fee burns claim?
Burn injury claims are handled with a no win no fee arrangement, also known as a conditional fee agreement. It's the contract between you and your no win no fee personal injury lawyer.
A few words on insurance: when you start your claim, your solicitor will normally take out legal protection insurance on your behalf (insurers call this After The Event insurance). If your claim is unsuccessful, this insurance will pay the other side's costs. If you don't receive any compensation, then you won't have to pay for the legal protection insurance premium. If your claim is successful, the premium will be paid out of your compensation as part of the fees.
If you win the claim, you'll be asked to pay any costs and expenses, not paid for by the other side, out of your compensation. This is likely to happen in most cases, as the other side is only required to make a contribution to your legal fees.
These costs may include:
A 'success fee' which compensates the solicitor for the risk they take, as if your claim is unsuccessful they won't be paid at all.

Any other legal costs or expenses not recovered from the other side, such as the costs of any legal expense insurance.
These costs will only be deducted when your compensation is paid, and there are no upfront costs or hidden charges.
Your solicitor will discuss this with you at the start, so you'll know what to expect when your claim settles. If you don't win your no win no fee claim, you pay nothing to anyone. It's as simple as that.
---
What happens when you make a burn injury compensation claim?
What happens when you make a burn injury compensation claim?
We carefully choose the solicitors we work with and closely monitor the level of service they provide. They take care of everything for you in a burn injury compensation claim and will keep you informed throughout. All they'll need you to do is follow their advice closely and give them the information they need promptly when they need it.
Find out about what happens during a claim and what you need to do on our claims process page.
---
What are the time limits for making a burn injury compensation claim?
What are the time limits for making a burn injury compensation claim?
You typically have three years from the date when your burn injury happened. There's a legal process your solicitor will follow, so if you're close to the three-year deadline, please call us as soon as possible on .
There are some exceptions to the time limits:
If the claimant has also suffered serious brain trauma that has impaired their psychological capacity, then there's no time limit.

For instance, they may have sustained a severe head injury as well as burns in a serious

road traffic accident

or an

accident at work

.

A parent, guardian or other legally-responsible adult can make a claim for a child with burn injuries any time up until their 18th birthday.
If no claim has been made, the child has three years between their 18th and 21st birthdays to make a burn injury compensation claim themselves as a legal adult.
---
A friendly ear and a helping hand for burn injury claims
At National Accident Helpline, we know just how shattering and life-changing burn injuries can be. Not only are our advisors all legally-trained, but they also have exceptional people skills and are excellent listeners.
We regularly help people who are still suffering the physical and psychological consequences of their accident. It'll come as no surprise that natural empathy, sensitivity and compassion are really important character traits we value highly amongst our team.
The same goes for the solicitors we work with. We select them carefully and expect the same levels of care from them as we do from our own people.
Over more than years_since years, we've helped over two million people injured in accidents that weren't their fault get back on their feet and get their lives back to normal. Contact us on for a confidential chat: we'll always make sure you're in safe hands.
---