Why is a forklift accident so dangerous?
All workplace machinery carries a risk of injury, particularly when it's mobile. Carelessness, inadequate training and risk assessment, poor maintenance and dangerous working practices all contribute to increasing the chances of accidental workplace injury. It's a fact that even in the best-operated workplaces, accidents with machinery can still happen.
Forklift trucks are essential in a number of working environments, from construction sites, warehouses, workshops and commercial yards to dockyards and airports. In fact, almost anywhere where heavy, large or packed items need to be moved around. The Health and Safety Executive (HSE) estimates that, on average, forklift trucks are involved in a quarter of all UK workplace transport accidents.
Industrial counterbalance forklift trucks are the most common - it's the type we all instantly recognise. A typical counterbalance forklift truck can weigh up to four tons, three times more than the average car. They can easily tip over on gradients, if they are overloaded, if the cargo is incorrectly balanced, driven carelessly or with the forks set too high.
Most forklift trucks steer with the rear wheels. It's totally different to driving a car which is why thorough training is essential for safety. The seatbelt will keep a driver safely inside the roll cage in the event of an accident. You should always follow HSE advice on forklift seatbelts which is: 'Where restraining systems are fitted they should be used'.
If you've been injured in a forklift accident, you may be eligible to make a no win no fee forklift accident compensation claim. Call us confidentially on - we're here to help.
Did you know?
Around 1,300 UK employees are hospitalised each year with serious injuries following forklift truck accidents. On average, that's five workers suffering debilitating and sometimes life-changing injuries every working day.
Source: British Safety Council
What types of forklift accidents are there?
What types of forklift accidents are there?
You don't have to be a forklift driver or even work with forklift trucks to be injured by them. Because of their weight, a forklift accident often involves serious crush injuries that can be life-changing or even fatal.
A powerful industrial vehicle like a forklift is classed as dangerous equipment and therefore you need strict safety measures to limit the risk of accident or injury.
Unfortunately, there are people and organisations who prioritise speed and efficiency over safety, and they are all too often the real reason that accidents happen. Below are some examples of how forklift truck accidents can be caused:
A forklift accident where you were the driver
Unsafe driving conditions: where your injury was the result of poor surface conditions, potholes or adverse weather.
Incorrect training: where the wrong training, or a lack of training, has caused you to be injured.
Defective forklift: where the forklift you were driving was not safe or fit for purpose.
Other types of forklift accident
A pedestrian collision: where a forklift truck has collided with you.
An equipment collision: if a forklift truck has hit shelves, machinery or lockers and you've been injured as a result, including from falling objects or debris.
Dangerous or reckless driving: injuries caused by speeding, swerving or driving in unregulated areas.
---
What are my employer's legal responsibilities to prevent forklift truck accidents?
What are my employer's legal responsibilities to prevent forklift truck accidents?
According to The Health and Safety at Work etc Act 1974, employers have a duty of care to keep you safe from injury. It applies on-premises and off, to full and part-time employees, temporary workers, contractors or self-employed sub-contractors and also those working on zero hours contracts.
If your employer fails in their duty of care towards you and you are injured in a forklift accident that wasn't your fault, you have the right to make a no win no fee accident at work compensation claim.
The minimum age for driving a forklift truck is 16. In port facilities, the limit is 18 years of age. The HSE publishes an Accepted Code of Practice (ACOP) for employers and employee operators. They cover the legal responsibilities for training and operator safety advice plus who should be trained, what training should include, authorisation, monitoring and assessment. They also cover refresher training, conversion training, keeping records, training supervisors and how to select instructors.
If your forklift accident was caused by your employer breaching the HSE code of practice, then you may be eligible to make a claim for forklift accident compensation. Call us on for a confidential chat with one of our friendly, legally-trained advisors.
---
What are my health and safety rights at work?
What are my health and safety rights at work?
UK Health and Safety law says you have the right to:
Work in a safe environment where the risks of injury are properly controlled.
Adequate training and all necessary personal protective equipment (PPE).
Work using equipment that is properly maintained and safe to use.
Cease working and vacate an area if you think you or your co-workers may be at risk of injury.
Be included by your employer in health and safety discussions.
Report any health and safety matters to your employer in good faith.
Contact the HSE or the local council without fear of intimidation or harassment.
Join a trade union and be a safety representative.
Receive paid time off work for training as a safety representative.
Appropriate on-site first-aid facilities and trained first aiders.
---
Frequently asked questions...
No you can't. To make a no win no fee personal injury claim, there has to be another person or organisation partly or wholly at fault. If the accident was entirely your fault, then you won't be eligible to make a claim.
If you're injured in a forklift truck accident that was entirely your fault, it's down to your employer what happens next. But if you suffered an accident that was caused partially or wholly by your employer's negligence, you cannot be sacked or penalised for making a claim. That's your protection under UK employment law.
Your employer has a legal duty of care to maintain a safe working environment with proper training and protection. If they breach that duty and you get hurt, you can bring a claim against them. The law is clearly on your side here, but we understand that you may be wary of claiming against your employer. Your solicitor will take every step to reassure you.
Every organisation must have employer's liability insurance. This pays the damages in a successful workplace accident. The solicitor we appoint for you negotiates on your behalf with the employer's insurers, not personally with the employer.
Be careful about accepting an early offer from the other side. Early offers are typically lower than the claim's potential full value so make sure you take professional advice first. Come and talk to us - we can help.
Was your forklift accident someone else's fault?
Was your forklift accident someone else's fault?
We understand that it can sometimes be difficult to know if your accident was somebody else's fault, especially if you've been working in the same way without injury or accident for some time. However, there are some rules and regulations that, if broken or not followed, mean that someone else is responsible for your injury.
Forklift truck accidents, safety and liability
There are no government-issued licences for forklift trucks. However, your employer is required to make sure all members of staff operating machinery and vehicles are properly trained under the Provision and Use of Work Equipment Regulations (PUWER). This is to make sure that any risk posed by forklift trucks is minimised.
Where forklift trucks are used, basic training should be given and followed, such as the L117: Operator training and safe use, approved code of practice.
If your employer has failed to provide this training, either internally or via industry trade bodies such as the Fork Lift Truck Association (FLTA), and you've suffered an injury as a result, then the accident was somebody else's fault. Imagine, if you or your colleagues had been given this training, you may have been able to prevent the accident that led to your injury.
With this in mind, it's also important to remember that if your employer has failed to make your working environment safe for forklift trucks to operate in, or has provided poorly maintained forklift trucks, they are to blame for the injury you've suffered.
We've helped thousands of people start claims for their accident at work. Have a look at a few of the many thousands of reviews we've received on Trustpilot, the largest independent review website. They show you how using a supportive, reliable and well-established company like us can make claiming compensation a much smoother process.
---
What happens if I was partly to blame for my forklift accident?
What happens if I was partly to blame for my forklift accident?
Even if you were partially at fault for your accident, you can still make a claim for forklift accident compensation under what's called contributory negligence. This is also sometimes called 'split liability'. It's where both you and your employer agree on a share of the blame. For example, this could be any ratio such as 50:50, 40:60 or 25:75.
For example, in a forklift accident compensation claim worth £25,000, the employee is judged 40% responsible and the employer 60% responsible (40:60). The total compensation payment for the claimant, before deduction of the relevant legal fees, would therefore be £15,000.
---
Can you claim for your forklift accident?
Can you claim for your forklift accident?
The simplest, easiest, and probably quickest way to find out if you can claim for your forklift accident is to call us for free on [medtel].
We'll ask you a few questions about your accident, and we can then tell you over the phone if we think you have a claim. If you're ready to start the process straight away, we'll transfer you to one of our specialist solicitors.
However, we're also happy to give you impartial, no-obligation advice too. There's no pressure to take the next step straight away, and all of our conversations are confidential. So if you would like to talk about your experience, give us a call on [medtel].
Alternatively, you can use our three-step check below to find out if you could claim.
Three-step check
If you answer yes to the below questions, then it's likely we can put you in contact with a solicitor. We'll have to speak to you on the phone just to get the details of your accident, but the call shouldn't take long.
Did your accident happen within the last three years?
Was the accident somebody else's fault?
Were you injured as a result of the accident?
---
How much compensation could you receive?
How much compensation could you receive?
Many people want to know how much compensation they could receive in successful forklift injury claims. The exact value depends on things like injury severity, recovery time and whether or not your employer accepts liability. You won't have a precise idea until your solicitor has valued your claim.
However, to give you an idea of the amount of compensation you may be entitled to, we've created a handy compensation calculator. Our calculator will ask you some questions about your accident and your injuries, and then provide a guide figure on how much your claim might be worth - although remember this might not be the final amount.
It's important to remember that any money you receive will be useful in paying bills while you're off work. They can also go towards the recovery process. Plus, bringing unsafe practices to an employer's attention can spark a change in policies, preventing future harm to you and your colleagues and making claiming the responsible thing to do.
When your specialist solicitor negotiates compensation on your behalf, they consider a number of factors. These include, but are not limited to:
The type of injury you've experienced.
The severity of your injury.
Any loss of earnings you may have suffered as a result of your injury.
Any costs you've had to cover, including prescriptions, travel and medical treatment.
The length and nature of your recovery.
If you've decided to start a claim, your solicitor will let you know a more accurate estimation of the value of your claim as soon as possible.

---
Looking to start your forklift accident claim?
Looking to start your forklift accident claim?
We know that your accident could have caused you pain, anxiety and stress. It can harm you both physically and psychologically. Likely it has probably meant you've had to take time off work, which can result in a loss of earnings. The knock-on effects can impact you, and your family, in ways you'd never expect.
You deserve to be compensated for the impact your accident has had on your life.
If you're ready to start your claim, then we can help you. Call us for free on . We'll ask you some questions and let you know if we think you have a claim in minutes.
---
Need more advice about forklift accident claims?
Need more advice about forklift accident claims?
We're able to give you free, confidential advice without the pressure of claiming. Get in touch with us today on and we'll answer your questions. Alternatively, enter your details into one of our forms and we'll call you back.
---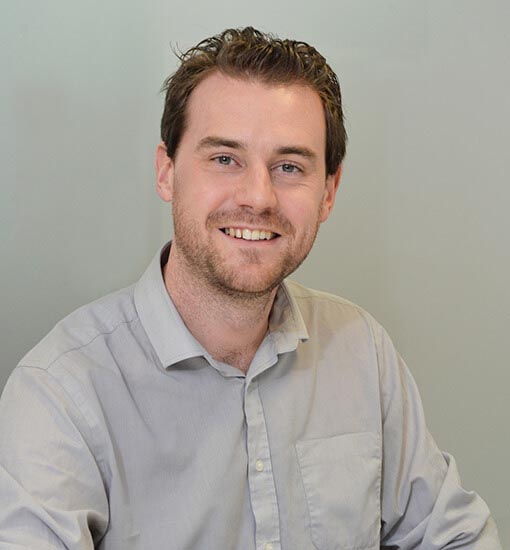 "Sadly, forklift truck accidents often involve serious injury that can be life-changing for the victim. Severe forklift accident claims can be complex and those crossing a certain threshold will automatically be investigated by the Health and Safety Executive. If there is an HSE investigation, this doesn't mean you have to wait until it's over to make a forklift accident compensation claim. We can start helping you as soon as you're feeling up to it."
Senior Litigator, National Accident Law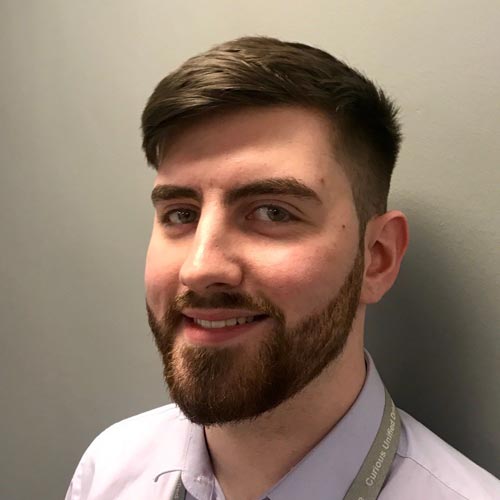 "Making a forklift accident compensation claim against your employer can naturally feel a little daunting. We'll often talk to people who are worried they may lose their job or be otherwise disciplined for making a claim. It's always satisfying to be able to reassure our customers that employment law is on their side and protects their right not to be dismissed or singled out."
Legal Support Advisor, National Accident Helpline