Understanding the impact of your road traffic accident injuries
A road traffic accident can have a big impact on your life. Aside from the pain of physical injury, there's the psychological shock of being hurt suddenly and unexpectedly.
Road accident injuries take time to heal. They may be permanent, life-changing, life-threatening or even cause further health complications. We can't take away what you've been through. However, we can guide you through the first steps of making a no win no fee road traffic accident claim.
If you've been hurt by another's negligence, we can help you get the recovery support and road accident compensation you need.
When you contact us, it's not just about understanding the severity of your injury. Listening is key. It's important we grasp the full impact of events on you, your family, your work life, home life and also your future.
Whether it's temporary or permanent, we'll help you make it right when injury has upset things. Call us on , check if you have a potential claim online online or book a call-back with us at a time to suit you.
For more useful information about accidents on the road, visit our car accident claims page.
Amelia's story
Amelia was a passenger in a car which was hit in a road traffic collision on a roundabout.
Her injuries started to show 48 hours later, and she struggled with physical jobs at work and everyday tasks at home.
Did you know?
Over 22,400 pedestrians, 17,500 cyclists, 16,800 motorcyclists and nearly 94,000 car occupants became casualties on our roads during 2018.
In the same period, 63% of all road traffic accident casualties
occurred in built-up areas.
Source: Department for Transport
What are the time limits for road traffic accident claims?
To qualify for a road traffic accident compensation claim, you must have been hurt within the last three years. The accident must also have been all or partly someone's else's fault.
If you were 18 or over when the traffic accident happened, you've got three years to make a personal injury claim from the accident date.
If you were under 18 at the time and no claim was made, you've got three years from your 18th until your 21st birthday to make a claim.
There are circumstances where you may have longer. For example, if you or a loved one has suffered a serious head or brain injury.
If you're feeling unsure, get in touch with us for free and impartial advice on [medtel]. We'll answer all your questions and let you know if we think you could make a no win no fee claim.
Part of our promise to you is that we'll never rush or pressure you into making a claim. We're here to give you the impartial road accident compensation advice you need to make a decision that's right for you. If you're eligible and decide to proceed, we'll pair you with one of our specialist road traffic accident solicitors. We can usually do this on the same call.
Common types of road traffic accident
Nearly all traffic accidents fall into the following categories:
Don't worry if your road traffic accident injury doesn't easily match these types. For instance, you may have had a fall while riding a horse on the road. We'll still be able to help you with sound and independent advice.
What's usually covered by compensation?
What's usually covered by compensation?
Each claim is unique to the person involved. How much you could be awarded depends on injury type, severity, recovery time and the financial impacts on your life. This means road traffic accident compensation amounts often vary.
Generally, our no win no fee solicitors will aim to recover compensation for any negative impact your injuries have had on you. These include things like:
Time off work and loss of earnings.
Future loss of income and effects on your job prospects.
Any changes to your ability to work.
Care or support you've received, even if given freely by family or friends.
Any changes you might need to your home or vehicle as a direct result.
Any travel costs you've incurred, for instance attending treatment.
The cost of any specialist treatment prescribed to you not available via the NHS.
As there are so many factors involved, it's hard to say how much your road traffic accident compensation claim may be worth before it starts. However, you'll get a clear idea when your traffic accident solicitor starts negotiating with the other side's insurers. We have more than 25 years' road traffic accident experience so why not try our compensation calculator? It'll give you a rough idea about what to expect in a successful claim.
---
What are early compensation payments?
What are early compensation payments?
Early compensation payments are also known as interim or immediate needs payments. They're paid to people who need early financial help before their compensation claim is settled. This could be for several reasons. Usually it's when the road traffic accident injuries sustained are so serious that they leave people in real difficulty.
Early payments could cover the cost of housing your family somewhere near where you're being treated. They might be made to cover rent, mortgage or other bills because you're on reduced or statutory sick pay.
If you're unable to cover the financial aftermath of your injury, your solicitor will work to secure early compensation payments for you. They'll do this while also negotiating your final road traffic accident settlement.
For more information, call us free on . Alternatively, check if you have a potential claim online or book a call-back with us.
---
Frequently asked questions...
---
If you've been hurt in a road traffic accident that was someone else's fault, you'll likely be able to make a no win no fee compensation claim.
You could still be eligible even if it was partially your fault. We'll give you the information and options you need to make the decision that's right for you.
Contact us on for free, impartial and independent advice. All our solicitors are able to work on a no win no fee basis.
A no win no fee arrangement is the contract between you and the personal injury lawyer we appoint for you.
At the start of the claim, your solicitor may need to take out a special legal protection insurance policy for you. This pays the costs if your claim were to fail.
No win no fee arrangements take the risk out of making an accident claim, because you don't pay anything if you lose your case.
We're the UK's largest and most trusted accident advice provider. We have over 25 years' experience counselling people hurt by someone else's negligence. Importantly, this means we understand what you're going through. Our friendly and legally-trained advisors have lent a helping hand to over two million people.
We have a nationwide network of specialist personal and road traffic accident injury solicitors. Our no win no fee guarantee means no upfront costs, no hidden charges and you don't pay anything if your claim fails. Call us free on to find out more.
Can you help with my recovery and rehabilitation?
Can you help with my recovery and rehabilitation?
Yes we can. Once we've paired you with one of our specialist road traffic accident solicitors, they'll assess your case. Part of a no win no fee personal injury claim is a free medical assessment that they arrange for you. This assessment helps build evidence to back up your claim. The medical professional will use it to establish the extent and impact of your injuries. They'll also use it to recommend any future treatment or rehab you may need to get things back to normal.
Our solicitors work with a wide range of rehabilitation providers so that you receive the medical support you need.
Whether your road traffic accident has left you needing physiotherapy, trauma counselling or occupational therapy, we're here to help you make it right.
Video: Our legal support advisors put themselves in your shoes so we can give you the best help we can.
---
Who pays your road traffic accident compensation?
Who pays your road traffic accident compensation?
Traffic accidents caused by another motorist
If your accident was caused by another motorist driving any kind of vehicle on a public road, the compensation will be paid by their insurance company. This means the driver responsible for your road traffic accident won't be left with a bill they can't afford.
Traffic accidents involving uninsured drivers
If your road accident injury was caused by an uninsured driver, you may still be able to make a compensation claim. Successful injury claims made against an uninsured driver will be paid by the Motor Insurer's Bureau (MIB).
The MIB estimates that more than 26,000 people are injured and around 130 people are killed in traffic accidents with uninsured drivers each year. That's around 16% of all annual road casualties in the UK.
The MIB was set up to compensate drivers involved in a range of problematic road accident types. All UK-based motor insurance companies are legally required to pay into the MIB each year. This means that people who are injured by an uninsured or untraceable driver are able to claim the compensation they deserve.
Hit and run traffic accidents
It's frustrating and upsetting when someone refuses to face the consequences of a road accident they caused. Even more so if you or a passenger has been injured as a result.
The other vehicle may have driven off without stopping and you didn't have a chance to get their registration number. The driver might be unlicenced or the vehicle may even have been stolen when it hit you. In a successful claim, the MIB will pay your compensation in these circumstances.
Accidents caused by poor road conditions
Poor or damaged road and pavement surfaces are a hazard. Potholes, cracks and broken or loose surfaces can easily cause a traffic accident.
Someone is responsible for every stretch of public road or pavement in the country. All have a duty to keep them safe to use. If your road accident was caused by a badly-maintained surface, then Highways England or the local council responsible will pay your compensation in a successful claim.
Road traffic collisions with pets or livestock
Accidentally colliding with any animal can be a deeply distressing experience. To have grounds for a personal injury claim if you were hurt in the incident, the law is clear:
The animal must have been a domestic pet or farmer's livestock.
You must be able to show that the owner was at fault for your accident and the injuries you suffered.
There are specific animals that if hit, the law says you must report the incident to the police. It's a criminal offence not to do so. Those animals are:
Cows or cattle
Dogs
Donkeys or mules
Goats
Pigs
Sheep
If the animal survives the impact, always do your best to contact a vet for assistance if you are able.
Road traffic collisions with wild animals
This happens more than you might think. The UK is home to around 1.5 million wild deer. According to Scottish Natural Heritage, there are around 9,000 collisions with deer on roads north of the border every year. Deer are heavy and can do serious damage if struck. On average, around 65 of these road traffic incidents will result in injury to drivers or passengers.
Such accidents are not just limited to the countryside. The growth of green spaces in our cities are attracting wild animals into our urban areas.
As no-one is responsible for wild animals, there's no potentially negligent owner.
That means there are no grounds for a claim.
---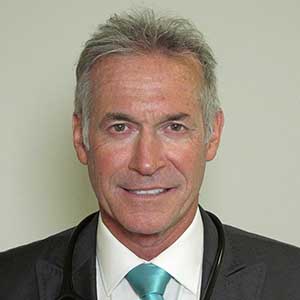 I see a range of patients recovering from road traffic accident injury. Lower speed traffic accidents can often cause painful injuries like whiplash. At its worst, whiplash can be debilitating and take a long time to heal.
Then there are the life-changing injuries that turn lives upside down - sometimes permanently. What crash injuries have in common is that they can take a heavy psychological toll on all involved.
Dr Hilary Jones
Medical broadcaster and GP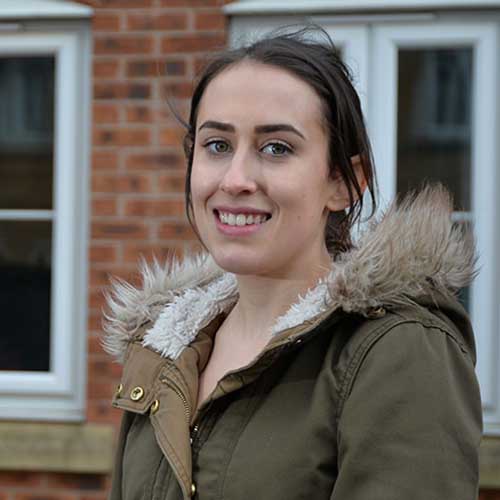 When Amelia was injured, we helped her make it right.
We came to a mini-roundabout and the next thing I know a car came into us. It wasn't until 48 hours later that the injuries started to show. Being a nurse, your first instinct is just to carry on.
I couldn't do any heavy-lifting and struggled with the housework. I went on National Accident Helpline's website and noticed they had lots of good reviews. As soon as I picked up the phone, the lady was really reassuring and put me at my ease straight away. When I got the settlement, it was such a relief. I couldn't have asked for a better experience.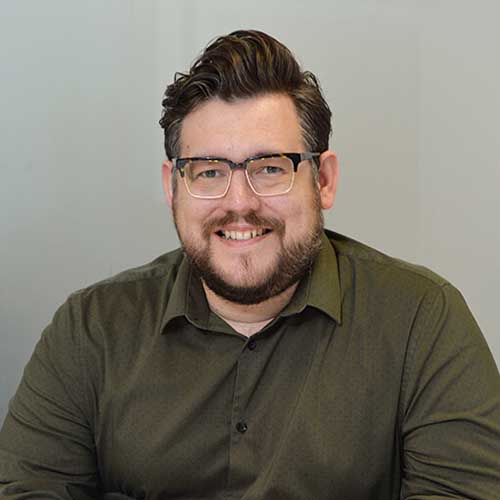 Traffic accidents and other motor-related incidents form the vast majority of personal injury claims. Department for Work and Pensions stats show they represented over 75% of new claims registered in 2018/19. Road traffic accident compensation claims can be complicated and they require absolute attention to detail. It's our job to take care of the customer every step of the way, while they focus on recovery.
James Ilic
Senior Litigator at National Accident Law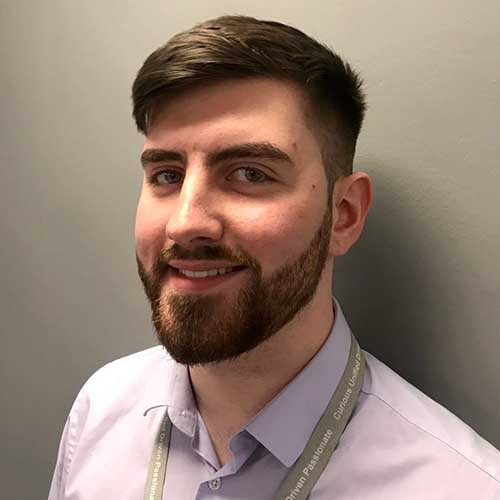 It's easy to forget that traffic accidents are sudden and often traumatic experiences, especially when there's injury. Each road traffic accident tells its own unique story.
That's why listening skills are so important, to understand the pressures our customers face and offer reassuring, impartial advice. It helps them make informed decisions that are right for them.
Zebastian Darroch
Legal Support Advisor