If you've lost part of your body due to someone else's negligence, we can help you
As one of the UK's most trusted personal injury specialists, we can help you find out if you can claim following an accident or injury that wasn't your fault. But more importantly, we can listen to your experience, answer all of your questions and give you free and impartial advice about claiming compensation.
We don't believe anybody should have to suffer an injury in an accident that wasn't their fault, or one that was caused through medical negligence. Individuals must never be left uncompensated for the physical, mental and financial repercussions they've suffered.
When negligence of whatever kind causes a life-changing injury such as an amputation or loss of limb, we truly believe you should be entitled to free advice about how to claim compensation. That's why we're here.
If you're ready to speak to somebody about an incident that has left you or somebody close to you seeking a loss of limb settlement, please call us for free today on .
Our legally trained advisors - including the amputation compensation lawyers we work with - will explain how we can help and give you the advice you need based on your experience.
How much compensation can you receive for the loss of a limb?
How much compensation can you receive for the loss of a limb?
We understand the anxiety an injury can cause, especially if you have been left unable to work or have had to make adaptations to your home. We also know how expensive it can be paying for medical costs and physiotherapy, as well as counselling.
We're unable to tell you how much your amputation compensation claim might be worth when you first contact us. This is because amputation cases are unique and so is the compensation you may be entitled to.
A loss of limb settlement will depend on many things, like the severity of the injury, the circumstances of the accident that caused it and the length of your recovery.
We do however provide a rough estimate compensation range amounts for amputation claims. These are The Judicial Guidelines, provided by The Ministry of Justice. Whilst these do not provide you with an exact figure of the compensation you can receive it does give you an estimated figure of what you could receive if your claim is successful.
The figures in the table below show the compensation ranges for what's called 'general damages' - your pain, suffering and loss of amenity. If you've experienced financial losses as well - called 'special damages' such as loss earnings or the cost of medical treatment, this will be added on to your loss of limb settlement.
As the value of your potential settlement can be a deciding factor on whether you make a claim, we've created an industry-leading compensation calculator that you can use to find out an approximate value of your claim. And remember, because we believe that everybody who's suffered in a no-fault accident deserves compensation, your claim will be handled on a no win no fee basis.
| | |
| --- | --- |
| Type of amputation | Range of compensation |
| Loss of index and middle and/or ring fingers | £58,100 to £85,170 |
| Loss of arm below the elbow | £90,250 to £102,890 |
| Loss of one arm | £102,890 to £128,710 |
| Loss of both arms | £225,960 to £281,520 |
| Loss of big toe | In the region of £29,380 |
| Loss of all toes | £34,270 to £52,620 |
| Loss of one foot | £78,800 to £102,890 |
| Loss of both feet | £158,970 to £189,110 |
| Loss of one leg below the knee | £91,950 to £124,800 |
| Loss of one leg above the knee | £93,380 to £129,010 |
| Loss of both legs below the knee | £189,110 to £253,480 |
| Loss of both legs | £225,960 to £264,650 |
---
How much time do I have to make an amputation claim?
How much time do I have to make an amputation claim?
Usually, you need to make an amputation claim within three years of becoming aware that the injury might be a result of someone else's negligence.
It is therefore in your best interests to contact us at the earliest opportunity so you can maximise your chances of securing a successful amputation compensation claim.
There are some instances where the three-year limit would not apply. A parent or guardian could make a claim on behalf of a child at any point up to their 18th birthday. After turning 18, they would then have three years up to their 21st birthday to make a claim as a legal adult.
Similarly, if an incident that caused an amputation also left somebody mentally incapacitated, the time limit may not apply.
---
Can I make a no win no fee amputation claim?
Can I make a no win no fee amputation claim?
Yes. When you come to us, there's no financial risk involved in making an amputation claim, because our solicitor firms handle cases on a no win no fee basis. Quite simply, this means that if your claim is unsuccessful, you won't pay a penny towards the cost of claiming. So, you don't need to worry about unexpected costs or upfront fees.
If your amputation claim is successful, you'll have agreed a fee with your solicitor for their services and this will be taken from your loss of limb settlement.
---
What can my amputation compensation cover?
What can my amputation compensation cover?
Settlements for amputees can be among the most substantial we handle, given the serious impact an amputation has on your life, as well as the potential impact on your earning capacity.
When you start your claim with us, your specialist amputation solicitor will negotiate on your behalf to get you the maximum amount of compensation you deserve. They'll also let you know as soon as they can how much your amputation lawsuit settlement is likely to be.
As part of their negotiations, they'll consider the impact your injury has had on:
Your ability to work and loss of earnings
Your injury could have caused you to have some time off work to fully recover as it can take several months before you're fitted with a prosthetic limb. Or, it might have been so severe that it left you unable to work for the rest of your life.
Your amputation claim solicitor will consider your loss of earnings and negotiate to ensure you are fully compensated. They will also take into account future lost earnings and the impact on your career prospects too.
Rehabilitation and medical expenses
We know that recovering after an amputation can be a lengthy and frustrating process. Physiotherapists and occupational therapists will provide you with exercise programmes and treatment to help with your recovery, and you may require repeat or lifetime prescriptions as a result of your accident.
These expenses can be covered by your final loss of limb settlement and will be considered by your specialist solicitor. In some cases, you may also be eligible to receive an interim payment to cover the immediate costs of your injury.
Adaptations to your life
Once you've returned home after a limb has been amputated, it's likely that adaptations will have to be made to your home or car to make it more accessible for the life-changes you suffered.
We know how upsetting this can be, and these alterations can be very expensive. Our amputation claim solicitors will do everything they can to make sure you're not left out of pocket.
Care needed and given
After your accident, you may require ongoing medical treatment, physiotherapy or check-ups during your recovery and into the future. You can claim the cost of care given by a paid professional or by a loved one, even when given freely.
We know that many family members selflessly give care following serious accidents. Their care still has a financial value in the eyes of the law because it may have stopped them from earning or cost them in travel and time.
Your solicitor will consider this when working on your amputation compensation claim so that it can be included in your final settlement.
If you'd like to find out more about what is considered when a solicitor negotiates your amputation compensation you can contact us for free on .
---
Read our reviews
Read a handful of the reviews we've received in our over years_since years' working with personal injury claims. During our time we've helped thousands of people make successful compensation claims for their injuries and helped millions get the advice they need.
---
How do I make an amputation injury claim?
How do I make an amputation injury claim?
When making an amputation claim, we don't want you to be stressed or confused. We certainly don't want people to be put off getting the financial aid they deserve because the process appears difficult at first glance.
That's why starting an amputation injury claim with us is simple. The first step is getting in contact on or filling in a callback form.
When we speak, we'll talk about your injury and ask for some details about your experience and the type of accident you suffered. We don't need exact details at this point, so if you don't have the specific date of your accident or the name of any medical treatments you've received, please don't worry. Our initial chat is about getting you the advice you need and fully understanding whether we can help you.
If we think you have an amputation claim, we'll let you know. We will then ask for your permission to transfer you to one of our specialist solicitors who will explain how they can help. There's no pressure to speak to a specialist, but your chat with them will be free, and this is where you can ask questions such as 'how much compensation do you get for a leg amputation?', or 'what could my finger amputation settlement look like?'.
---
Frequently asked questions...
By talking to an expert accident claim company at the earliest available moment. We can give you all the initial free advice you need to help you make the right decision. If you want to go ahead with the claim, we'll then put you in touch with an experienced and trusted firm in our nationwide network of approved legal practices.
Provided they can take on your claim under no win no fee arrangements - as is the case in all but the most exceptional circumstances - there are no up-front costs. Your solicitor may need to take out special legal protection insurance for you, which pays the costs if your claim fails, and ensures claiming is risk free. The cost of this is only taken if you win your case. You'll never have to pay anything upfront and there are no hidden charges, so you'll never be out of pocket.
If your accident claim is successful you'll be asked to pay any costs and expenses, not paid for by the other side, from your compensation. We guarantee you'll never pay more than 35% of your damages.
Compensation is always paid by the other side's insurance company. In a road traffic accident injury claim, this will be their motor insurance company. For an injury at work, it will be employers' liability insurer used by the firm you work for. For accidents in a public place it will be the public liability insurer of the council, business or landlord deemed legally responsible for your accident injury. This ensures no-one is hit with an unaffordable bill.
Our advice is never accept an early settlement offer from an insurance company without taking legal advice. The amount may well be lower than that to which you're entitled.
We'll check your eligibility to claim and then pair you with one of our approved solicitors if you choose to proceed.
Proving a personal injury claim is all about establishing fault across four main factors.
Duty: Did the other side owe you (the claimant) a legal duty of care in the circumstances?
Example: A council is duty bound to keep public pavements, kerbs and roads in safe order.
Breach: Did the other side commit a breach of that duty by acting (or not acting) in a particular way?
Example: The council failed to maintain or repair the pavement where you tripped and fell.
Causation: Did the other side's actions (or lack of them) cause your personal injury?
Example: The staircase was defective, so you could not have reasonably predicted that walking down it would cause an injury.
Lastly, there's:
Damages: Were you demonstrably injured by the other side's actions or inactions?
Example: The court (or through the settlement negotiation with the other side's insurers) is able to compensate you because you broke your leg in the fall.
What are some injuries that are likely to make amputation necessary?
What are some injuries that are likely to make amputation necessary?
Although amputation injuries can happen as a result of many types of accident, they often occur in road traffic accidents or accidents at work, where dangerous machineryhas not been maintained for example.
We can talk through the accident that caused your amputation on for free. We know that sometimes accidents can happen in the most unusual circumstances and your loss of limb may not have been caused by a road accident or accident at work. If that's the case, it's likely we can still help you make an amputation compensation claim.
---
Amputations caused by medical negligence
Medical negligencecan also unfortunately be another cause of amputation or loss of limb injuries.
You may have had to undergo an amputation because a doctor or member of medical staff failed to diagnose or treat a condition correctly. For example, infections, diabetes or a reduced oxygen supply to the limbs can lead to amputation if left untreated.
If this has happened to you, we're sorry to hear about your situation. We can help you make an amputation compensation claim for accidents that have been caused by medical negligence or surgical errors.
You can speak to us for free, impartial advice on . We're here to listen and to help you understand whether you can make an amputation claim, but we'll never rush or pressure you into taking it further.
---
Can I make an amputation claim on behalf of a loved one?
Can I make an amputation claim on behalf of a loved one?
We know that many people reading this page may be reading with a loved one in mind; a loved one who has just suffered the loss of a limb. They may be a child under 18 or have been so badly injured they're unable to claim themselves. Whether you're looking for advice on if they should claim, or thinking of claiming on their behalf, we can help you.
Our amputation lawyers are able to help family and friends process a compensation claim on behalf of an accident victim. When you call us, we can talk through the process and let you know the information we need to be able to help you recover the compensation your loved one deserves.
You may have other questions about making a serious injury or amputation claim. Our injury claims FAQs may be able to answer one of your questions, or you can call us now on for advice.
---
Katie was made a significant award after a life-changing medical negligence case
National Accident Helpline were really helpful, always professional, always sympathetic. I'd definitely recommend them.

The solicitors recommended by National Accident Helpline were absolutely fantastic. We also got a letter of apology from the hospital and that had a great impact.
More customer stories
Why choose us to help with your amputation compensation claim? 
Why choose us to help with your amputation compensation claim? 
Claiming for fingertip amputation compensation or asking for more information on toe amputation settlement amounts can seem like a hassle. You might be worried that it will take a long time and that you'll be overwhelmed by confusing legal jargon.
However, with decades of experience, and compassionate and confidential support from our trusted legal support advisors, we know how important it is to keep the process as simple and straightforward as possible. It's partly why we're rated 'Excellent' by independent customer reviews on Trustpilot.
We'll explain the claims process to you in plain English and help you to understand if you can make an amputation claim.
---
---
Editable block title (hide option available)
The UK's most trusted personal injury advice specialists.
26 years of experience handling all types of personal injury claims.
Accredited and professional personal injury expertise.
UK-wide network of specialist personal accident injury solicitors.
---
How we approach sensitive calls
We know it can be difficult to cope with the seen and unseen effects of an injury that wasn't your fault, so that's why our Legal Support Advisors (LSAs) are fully trained to help you through an emotional and important part of the recovery process.
Are there any organisations that can provide support following an amputation or loss of limb?
Are there any organisations that can provide support following an amputation or loss of limb?
Losing a limb can be life-changing, but there are many organisations that can help to provide you with all-important extra support.
Some examples include:
---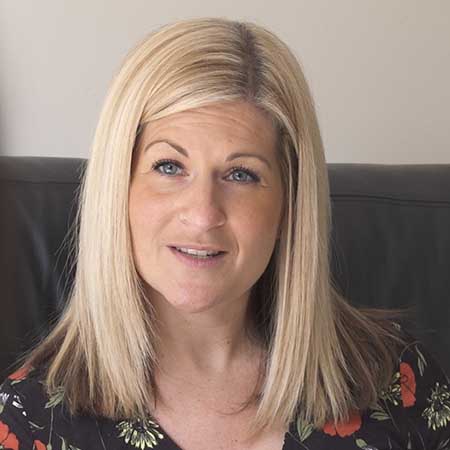 Even just the process of [people] being able to talk to somebody at their own pace about what's happened without being quizzed can be quite validating for people.
Dr Claire Freeman 
Clinical Psychologist
How do I know if I am eligible to make an amputation compensation claim?
The simplest way to get more information about making an amputation claim is to contact us about your experience today by calling . There's absolutely no pressure to start a claim when you call us - you can simply get the advice you need and make a choice from there.
Alternatively, please enter your details into the form below and we'll contact you at the time that suits you best.