What is a personal injury claim?
A personal injury claim is a legal case you can open if you've been hurt in an accident and it was someone else's fault. It's the formal process of recovering compensation from the other party, who was responsible for your injury. This will usually come from their insurance company. There are no upfront costs and you pay nothing if your claim is unsuccessful. This is called a no win no fee agreement.
Typically, you can make an injury claim if you or a loved one has been hurt in any kind of accident in the following circumstances:
You were injured within the last three years
The injury resulted in you suffering financially as well as physically
The injury was clearly caused wholly or partly by somebody else
Nobody expects to be injured and it can be a real shock to the system if it happens. That's why we're proud of our 25 years' experience helping people after they've been involved in an accident. We offer free, impartial advice about personal injury compensation and can guide you through the first important steps of making your claim. There's no pressure and no rush. The decision is always yours. If you choose to go ahead, we'll introduce you to one of our expert personal injury solicitors.
If you've suffered an injury and it feels wrong, contact us today to see how we can help make it right. Either complete our simple call back form or call us direct on . Our friendly, professional personal accident claim advisors are available seven days a week.
DID YOU KNOW?
According to the Association of British Insurers, the average claim for physical injury after a road traffic accident in 2017 was just over £10,300.
What are the typical types of personal injury?
What are the typical types of personal injury?
We understand that accidents on the road, in public or at work can often be traumatic experiences. Not only can they cause severe and life-changing injuries, but they can limit your ability to work, damage your finances and damage the mental health and wellbeing of both you and your loved ones.
We're here to try and help you through what will likely be a difficult time and give you the assistance you need to get your life back on track.
Below are some of the injury types that we handle week in and week out for customers:
---
How do I pay for a personal injury claim?
How do I pay for a personal injury claim?
A no win no fee arrangement is the contract between you and your personal injury lawyer.
If your lawyer wins the injury claim, you pay them
Typically, this is up to 25% of the compensation secured
This figure can vary slightly either way, depending on the claim circumstances
It will only be deducted when your compensation is paid
There are no upfront costs and no hidden charges
If you don't win your personal accident claim, you pay nothing.
Your lawyer may need to arrange insurance for you to ensure claiming is risk free
You'll never be left out of pocket - that's our guarantee
How much compensation might I receive?
There are two types of compensation (damages) in a personal injury claim.
General damages compensate you for the pain and suffering of your injuries and the impact they've had on your life.
Special damages reimburse you for any financial losses you incurred as a direct result of your accident.
The amount you could be paid depends on your injury or illness, its severity and effect on your life. When you claim for an injury through us, we'll select a solicitor with the right experience for your circumstances. They will assess every aspect of your experience so that we can make sure you are fully compensated.
General damages for the immediate pain and physical suffering is only one side of the story. Your approved personal injury solicitor will also take into consideration special damages such as:
Time off work and any lost earnings
Any loss to your future income
Any impacts on your ability to work
Psychological damage
Personal help or care you've had, even if it was given voluntarily (or still is) by family and friends
Any modifications you've had (or may need) to your car or home
Any medical care costs, treatment travel or accommodation expenses
Any rehabilitation programmes prescribed to you by a medical professional
The daily extra expenses you have incurred as a result of the accident
You won't have a firm idea of the possible compensation you could receive until negotiations have begun between your solicitor and the other party (typically their insurance company). Nevertheless, we have 25 years' knowhow achieving positive personal injury claim outcomes for our customers.
Why not try our compensation calculator? If you don't feel ready to contact us yet, it'll give you a rough indication of what to expect when you claim for an injury.
Below are some examples of personal injury categories and the range of general damages provided by law. They range from minor injuries to the extremely severe. The guidelines are set by the Judicial College, part of the Ministry of Justice. Your solicitor will discuss damages with you during your consultation.
| | |
| --- | --- |
| Injury | Guide amount |
| Head injury | £1,760 - £322,060 |
| Facial injury | £1,360 - £322,060 |
| Mild tinnitus to total deafness | £10,040 - £87,410 |
| Whiplash | £300 - £6,290 (with recovery in 1-2 years) |
| Moderate shoulder injury | £6,290 - £10,180 |
| Back injury causing permanent symptoms | £9,970 - £22,130 |
| Hip or pelvis injury | £3,150 - £104,370 |
| Fractured forearm | £5,280 - £15,300 |
| Wrist injury | £2,810 - £47,720 |
| Hernia | £2,710 - £19,260 |
| Ankle injury | £10,960 - £55,560 |
| Post-Traumatic Stress Disorder | £3,150 - £80,250 |
Frequently asked questions...
---
In legal-speak, the amount you could be awarded in a successful personal injury claim is called the 'quantum of damages'. Not only does quantum (or 'general damages') cover the pain, severity and suffering of the injury itself (both physical and psychological) but also 'special damages'. These are any personal financial losses you may have experienced as a result of the incident.
Your personal injury lawyer will include things like: loss of earnings, loss of future income, time off work, the effect on your ability to work, the cost of repairing or replacing possessions damaged and any medical or care costs you've paid for already, as well as transport to and from treatment you've received. After your solicitor accepts the case, obtains all appropriate medical evidence and then begins negotiating with the other side (usually their insurance company), you'll start to get an idea of how much you may receive if your injury claim is successful.
Proving a personal injury claim is all about establishing fault across four main factors.
Duty: Did the other side owe you (the claimant) a legal duty of care in the circumstances?
Example: A council is duty bound to keep public pavements, kerbs and roads in safe order.
Breach: Did the other side commit a breach of that duty by acting (or not acting) in a particular way?
Example: The council failed to maintain or repair the pavement where you tripped and fell.
Causation: Did the other side's actions (or lack of them) cause your personal injury?
Example: The staircase was defective, so you could not have reasonably predicted that walking down it would cause an injury.
Lastly, there's:
Damages: Were you demonstrably injured by the other side's actions or inactions?
Example: The court (or through the settlement negotiation with the other side's insurers) is able to compensate you because you broke your leg in the fall.
The time it takes to reach a settlement in a successful personal injury claim can vary significantly. It depends on how complex your case is, the type, severity and circumstances of your injuries, plus the time it takes to gather all the necessary medical evidence.
An injury claim duration is also affected by things like whether or not you know the identity of the other side and if the other side admits liability - or challenges it in court. A clear-cut road traffic accident claim may be settled in just weeks whereas a complicated medical negligence case may take up to three years or more.
As a rule of thumb, an uninsured driver claim takes three or four months. Other road and work accident claims may take four to nine months, trips and slips six to nine months, industrial disease claims between one year to 18 months and clinical negligence one to three years plus.
Is there a time limit for making my personal injury claim?
Is there a time limit for making my personal injury claim?
Yes, there is. You have three years from the date of the incident (or when you originally noticed your condition or it was first diagnosed) to claim for an injury. There's a formal administrative procedure your personal injury lawyer must follow to register the compensation claim. If you're nearing the three-year deadline, call us on without delay.
There are some exceptions to the three-year limit. These are:
Psychological trauma: If the claimant has suffered a brain injury that has seriously impaired their function, there is no time limit
Children: A parent or guardian can make an injury claim on behalf of a child at any time until they are 18. If no claim has been made by that point, that child - now legally an adult - has three years until their 21st birthday to make a claim
---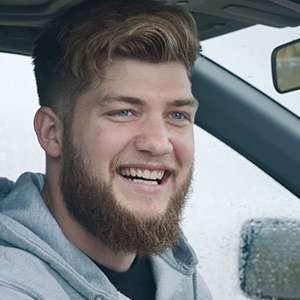 We helped Ben get back in the water after he was injured at work.
I was in agony … if you have something you love doing and you can't do it anymore, it does hit you.
More than anything, National Accident Helpline were really friendly and understood everything I was going through. It was really easy.
It's nice to have someone that you can contact and help you through it.
Ben
Do I qualify to make a personal injury claim?
Do I qualify to make a personal injury claim?
Anyone can make an injury claim after being hurt in an accident that was someone else's fault. The easiest way to find out if you're eligible to make a claim is to call us on for a confidential chat.
We'll listen to everything you tell us and freely give you the best advice we can. We'll never rush you, or pressure you to start the injury claims process. Our job is to give you the support and help that you need at your pace and in your own way.
Sometimes we hear from people who've picked up an injury in an accident but dismiss it. We also talk with people who have been injured but don't realise that it's more serious than they think. You may have had to take time off work to recover. If you're still seeing a doctor or being treated for an old accident injury, then give us a call.
We have 25 years' experience helping people make personal injury claims. We'll be able to let you know whether we think you could make a claim. It's up to you if you'd like us to take the next step and pair you with one of our personal injury solicitors.
If you don't feel ready to speak to us, then try our compensation claim calculator.
---
How do I start a personal injury claim?
How do I start a personal injury claim?
If you think you may have grounds for a personal injury claim, first take advice.
Contact our friendly, legally trained advisors in confidence when you're ready
We'll listen carefully to your circumstances and let you know if you could be eligible to make a personal injury claim
We'll then explain the options so you can make an informed decision about what to do next
If we think you have grounds for compensation, it's your choice whether or not to go ahead. If you do, we'll then pair you with one of our specialist personal injury solicitors. We can usually do this on the same call if that suits you.
Your solicitor will let you know if they can take on your injury claim. If they do, they'll explain what happens next and the charges you pay from your compensation if you win. Once you're both happy to proceed - and only then - they'll start collecting the evidence to build your case.
---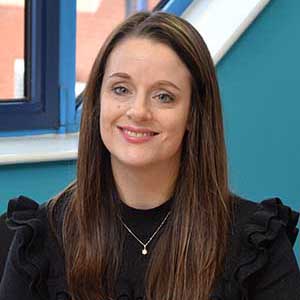 Leah is the Customer Quality Manager one of our specialist personal injury law firms.
Law firms are rightly held to the highest standards of professional conduct in everything they do. That includes customer service.
People starting a personal injury claim after an accident can often feel vulnerable and stressed by their experience - as well as being in pain.
A key part of our job is to make the claims process as compassionate, efficient and unobtrusive as possible while our customers concentrate on recovery.
Customer Quality Manager, National Accident Law
Will making a personal accident claim take up much of my time?
Will making a personal accident claim take up much of my time?
Not usually. We strive to make your injury claim hassle-free and this includes ensuring it doesn't take up lots of your time. The solicitor we pair you with will do all the legal heavy lifting. This enables you to concentrate on the important things like recovering from your accident.
All you need to do is provide the information they need as promptly as you can by signing and returning documentation quickly and being ready to attend any medical assessment they book for you.
---
How does the personal injury claims process work?
How does the personal injury claims process work?
We carefully select the solicitors we work with and keep a close eye on their service standards. They'll handle everything for you and keep you in touch with the progress of your injury claim. All you need to do is follow their advice and share the information they need from you in a timely fashion.
Step 1: Assessment
You may already have taken the first steps and talked with one of our legally trained advisors. This is the point when we assess whether you've got a valid claim - if you have, we explain your options. If you decide to go ahead with your personal accident claim, we'll then match you with the right solicitor for your claim type.
Step 2: Consultation
To double-check your eligibility, your solicitor will examine all the facts and assess how the accident has affected you. This may include collecting evidence that will support your injury claim, such as photographs and medical records.
Step 3: Submission
Your solicitor submits your claim and the precise details to the other side (also called 'the defendant'). This formally notifies the person or organisation you believe is to blame for your injury.
Step 4: Negotiation
Your claim moves through the stages set by the Ministry of Justice. The other side may accept or deny liability. Your solicitor talks with the other side and negotiates on your behalf. If they can't reach an agreement or the other side denies liability, the personal injury claim may go to a hearing at court. A hearing before a judge is a pretty rare occurrence.
Step 5: Finalisation
Your claim is settled - either by negotiation or, in a small minority of cases, in court. Succeed and you receive the compensation you deserve. You'll pay your solicitor from your compensation. This amount is typically slightly less or slightly more than 25% of your damages payment. Lose your accident injury claim and you pay nothing under no win no fee terms.
---
Who actually pays the compensation?
Who actually pays the compensation?
It's the other side's insurance company that pays the compensation. People sometimes worry that if they're claiming against their employer or even someone they may know, then a personal injury claim will leave that other person out of pocket. This isn't the case. All employers, just like anyone else you may be claiming against (other drivers for example - or perhaps your local council), are legally obliged to have insurance to cover any injury claims made against them.
---
What types of accident and personal injury can I claim for?
What types of accident and personal injury can I claim for?
Personal injury is a broad term that applies to many different kinds of accident.
We're the UK's most trusted and recommended personal injury advice service. We're also committed to giving you free, impartial and jargon-free guidance that's unique to your accident experience.
Listed below are the most common types of personal injury claims with which we work. We've also included some handy links if you'd like to explore more.
Road traffic accidents (RTA)
In a car accident that was someone else's fault, you claim for vehicle damage on the responsible party's motor insurance policy. The cost of fixing your car (or replacing it if it was written off) is covered by the other party's insurance.
But what about the cost to your health if you were hurt?
An insurance claim doesn't cover any lost earnings, injury treatment costs or the pain and stress caused by your accident. It doesn't matter if you were the driver, a passenger, pedestrian or cyclist.
If you were hurt in a road accident that wasn't your fault, then it's likely we can help you make an injury claim.
Read more about road traffic accidents.
Accidents at work
Your employer is responsible for your safety at work. They're legally required to make your workplace and the tasks you carry out as safe as possible. They must also train you properly and provide you with any necessary personal protection equipment (PPE) you need for the job.
Suffering an accident at work can be stressful. It may have left you feeling anxious about your job and worried about your finances. Such worries can make your recovery even more difficult. It's worth remembering that both health and safety at work legislation and UK employment law are firmly on your side in an accident case. They protect your rights, especially if you are feeling wary about pursuing an injury claim against your employer.
With 25 years' experience handling workplace personal injury claims with our specialist solicitors, we can help you make it right. Find out more about work accident claims in detail.
Slips, trips and falls
It's a common misconception that slips, trips and falls generally mean minor injuries like cuts or scrapes. In fact, slips, trips or falls form a significant portion of the personal injury claims we work with. They can cause serious harm like broken bones, spinal injuries or head and brain trauma.
There's no need to feel embarrassed if you've fallen in public - accidents happen. The owner of the premises you fell in has a duty to maintain the area and keep you safe. If they've failed to do this, then your accident was the result of negligence and could have been prevented.
Find out more about making a claim for injury compensation after a slip, trip or fall.
Fatal or life-changing injuries
Sometimes we're contacted by the loved ones of somebody who has suffered a fatal accident or a catastrophic injury. We understand how overwhelming it can be to lose someone close to you, or see them badly injured.
At such a difficult time, we're here to offer pressure-free advice. We can't take away what you've been through. However, the compensation you could receive may help to provide your nearest and dearest with the support they need. For example, it could help to pay for home adaptations and ongoing medical treatment.
For more information, we recommend reading our serious injuries page or reading through our serious injuries FAQs.
Alternatively, you can call us for free and impartial serious injury claims advice on . We're good listeners and we'll never push you to take any steps with which you are uncomfortable.
Medical negligence
If you've suffered through any form of medical negligence, we can help you. It can stem from incorrect medical, dental or ophthalmological (eye) treatment.
You can be eligible to make a medical negligence claim in several ways:
A failure to diagnose, misdiagnosis or a delay in diagnosis that harms you or worsens an existing condition
An error during surgery that injures you or exacerbates a pre-existing condition
The mis-prescription of medication or any other form of incorrect treatment that causes you harm
Your life may even have been put at risk, and we can help you to make it right.
You may also be able to make a personal injury claim for any negligent medical treatment that left you in pain for longer than you should have been.
Visit our medical negligence page for more information.
---
What makes a successful personal injury claim?
What makes a successful personal injury claim?
In short, it's clear and compelling evidence that establishes beyond doubt that the other side's negligence caused your accident injury - either wholly or in part. If you and the other side both bear responsibility, this is called shared negligence. Your personal injury solicitor's job is to build an accurate claim that secures the full amount of compensation you deserve.
The stronger that evidence is, the more likely the other side's insurers will admit liability at the beginning. This will considerably speed up the time it takes to settle your case. Even if the other side denies liability, a sound injury claim with good evidence stands a strong chance of being settled in negotiation.
That's why it's always important to be totally honest with the evidence. Sometimes people do try and 'game' the system by embellishing the truth. It's a fool's errand. It can lead to a claimant being found to be 'fundamentally dishonest'. If that happens, a solicitor can withdraw from the personal injury claim and charge for the time they've spent. It may also lead to contempt of court proceedings.
---
What do I do about rehabilitation?
What do I do about rehabilitation?
The solicitor handling your personal injury claim will sort out all the rehabilitation you need if you need it. The medical assessment they arrange for you will state any further treatment you may need. The cost of it will form part of the 'special damages' element of the compensation you receive if the injury claim succeeds. It'll make sure the costs of any and all ongoing treatment you need is paid for by the other side.
---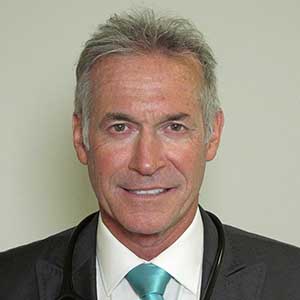 Dr Hilary Jones is a medical broadcaster and GP
I've been a GP for over 40 years and have treated thousands of patients. Recovering after a personal injury isn't just about the physical recuperation - it's about bouncing back mentally too.
Whether a person is hurt on the road, at work or in a slip or fall, how they then react to the aftermath has a direct bearing upon the speed and extent of their recovery.
Dr Hilary Jones
Medical broadcaster and GP
Can I switch personal injury lawyers if I'm unhappy with the service I'm getting?
Can I switch personal injury lawyers if I'm unhappy with the service I'm getting?
You can, but only if you have reasonable grounds for switching. If you've got any concerns with how your personal injury claim is being handled, raise them with your solicitor first. A good solicitor will make every effort to address them.
If they can't sort things out and you're still unhappy, get a second opinion from another law firm. You're within your rights to do so. You won't be charged for that second opinion.
We regularly and carefully track the service standards of all the solicitors we work with. This goes a long way to helping ensure you don't experience such unwanted problems.
---
Helpful tips when making a personal injury claim
Collect as much information and evidence as you can
Good detail and accurate records will help your solicitor build the case for your personal injury claim. The specialist solicitor we pair you with will need to know all the really important basic information. This includes:
Names and contact details of everybody involved - including witnesses if there were any

Registration numbers of vehicles involved if it was a road traffic accident

The location of the accident, where you suffered your injury and what type of injury it was. For instance: road accident, trip, slip or fall, medical negligence and so on

The date, time and details of your accident (especially if it was an accident in the workplace)

The names and wards of the doctors or medical staff who treated you in hospital or at your local GP practice

Dates and times of any subsequent visits to see medical professionals

Any extra expenses you (or family members) incurred as a result of the accident. Keep a log and keep the receipts. These could be items like travel and/or accommodation expenses while attending medical appointments. Your solicitor will use these in your injury claim
Record your injury details
We all recover from injuries in different ways and at different speeds. Taking photos and recording your symptoms in a diary as you recover will paint a clear picture of your injuries. Good quality close-up images are very helpful - especially if you've suffered a facial injury. If the injuries are hard to reach - say on the back - ask a trusted friend or family member to help.
It's also very useful to get statements from witnesses or friends and family after the accident. This is particularly relevant to your personal injury claim if they've helped you recover or get about while you've been hurt.
Be organised
As your compensation claim progresses, it's likely you'll be asked for specific dates relating to your accident. If you haven't jotted down the key dates and times already, it's a good idea to record them as soon as you can. That way they'll be ready to hand over when your personal injury solicitor needs them.
Letters and documents that relate to your accident and injury will almost certainly help add the extra detail needed. Please make sure you keep any relevant correspondence somewhere safe.
---