What is a needlestick injury claim?
A needlestick injury is when you're hurt by a sharp object that's contaminated or dirty. Sometimes these are called 'sharps injuries'. Typically, they happen in medical accidents where needles or scalpels have broken the skin of more than one person. They can also occur when disposing of waste containing sharp instruments.
Needlestick puncture wounds are usually minor. The real danger comes from potentially exposing the victim to serious blood viruses and psychological trauma. Infections that can be transmitted in a needlestick injury include hepatitis B, hepatitis C, tetanus and even HIV.
We know that following an accident injury, it's easy to think 'that's just life'. If your accident happened at work, it's also easy to think that you knew the risks when you started. The truth is that many accidents are avoidable. This is especially so in the workplace, where safety training and procedures are in place to prevent harm.
However, if poor safety measures caused your needlestick injury, then employer negligence means you may be entitled to compensation. You can easily find out if we can help you claim needlestick injury compensation on no win no fee terms. Call us free and confidentially on . A chat with us will give you the advice you need to decide what you want to do next.
Did you know?
According to the Royal College of Nursing (RCN), there are around 100,000 needlestick injuries reported in the NHS every year. Most of these involve doctors, nurses, dentists, midwives and ancillary staff.
Am I at risk of needlestick injury?
Am I at risk of needlestick injury?
People most commonly suffer a needlestick injury at work. They often occur where there's a lack of training or the safety precautions aren't up to scratch. This is particularly the case if you work in social care, the NHS or the private medical sector. You'll likely be handling a wide variety of needles, scalpels and sharp equipment as part of the day job.
While it's a common hazard in medicine, anybody can suffer a needlestick injury from a contaminated object. Types of work that can put you at risk include:
Police officers are also at risk of needlestick injury, for instance in pat-down searches or during an arrest. The same goes for prison officers. Council staff face a needlestick injury threat when clearing public areas where hypodermic needles are present. Similarly, social workers dealing with the drug-addicted are at risk from a needle accident.
In fact, needlestick injury can occur anywhere dirty and sharp equipment or jagged edges might pierce the skin. If you haven't had the necessary training or been given the personal protective equipment you need, you may be eligible to make a claim if you've been injured as a result.
It's always a good idea to check the needlestick injury protocol where you work. Call us on for a confidential chat about your experience.
---
Why is needlestick injury so dangerous?
Why is needlestick injury so dangerous?
Suffering any sudden puncture wound can be distressing enough. Medical needlestick injury in particular carries the risk of infection and acute psychological stress, because:
The equipment has already been used on a patient and is tainted.

The item could readily be contaminated with up to

20 infections

of varying severity that are easily communicable via blood or body fluids.

There's the worry of waiting for test results, possibly the shock of a positive diagnosis, illness and the resulting treatment.

For instance, hepatitis B or C infection involves debilitating liver disease that can turn your life upside down.

According to Public Health England (PHE), the chances of developing hepatitis B following a

needlestick injury

are one in three.

This reduces to one in 30 for hepatitis C and one in 300 for HIV. See page 16 of the PHE's

'

Eye of the Needle' Report

.

If you work in medicine, you'll know how serious the health implications might be from infection by a communicable disease.
We've got over years_since experience that can help you with the advice you need.
If your needlestick injury has had a life-changing impact, we can also help you claim the financial compensation you deserve. A settlement could assist you with the implications your injury may have on your future. It can also help with the immediate impact the needlestick injury has had on your life.
To start your claim now or just get advice about claiming, please call us on .
---
What happens if I didn't develop an illness after a needlestick injury?
What happens if I didn't develop an illness after a needlestick injury?
You may still be eligible to make a claim if you've suffered psychological trauma because of the injury. The sudden shock and anxiety of what a needle accident might mean for your health can be huge.
You may have had to wait some time to be tested and again before getting the results back. This delay can cause tremendous mental pressure, affecting both your work and relationships. It can even result in post traumatic stress disorder (PTSD) in the worst cases. If you're eligible to make a claim for psychological injury, your solicitor will also consider things like lost earnings if you've been signed-off work. Call us on for a confidential chat.
Read on for more information about the government safety regulations that are there to keep you safe from harm at work.
---
What are the time limits for making a needlestick injury compensation claim?
If you've suffered a needlestick injury that wasn't your fault, then you may be able to claim for compensation. If you were 18 or over when it happened, you have three years to make a claim from the date of the injury.
If you were under 18 at the time and no claim was made, you have three years from your 18th birthday until your 21st birthday to make it. There are some cases where the claim limits are different: talk to us on .
We can give you all the information you need to make a decision that's right for you. We can also refer you directly to a specialist solicitor if you choose to go ahead with the claim.
---
Who pays the compensation in a needlestick injury compensation claim?
Who pays the compensation in a needlestick injury compensation claim?
The other side's insurance company will pay your compensation if your needlestick injury claim is successful. If your claim is against the NHS, then any compensation will be paid by NHS Resolution, the body that deals with medical negligence cases.
We say never accept an initial offer from an insurance company unless you've taken professional legal advice. An early offer is often deliberately low to limit the cost, so come and talk to us first.
We'll examine your claim and put you in touch with one of our specialist law firms if you're eligible and choose to proceed. Your needlestick injury lawyer will investigate your case in detail.
If they can take your case, they'll typically do so on a no win no fee basis. The solicitor will shape your case and then negotiate with the other side's insurers to reach a settlement that reflects your circumstances.
---
What might my needlestick injury claim be worth?
What might my needlestick injury claim be worth?
Every claim is different. Therefore, it's difficult to give an accurate figure before your solicitor has investigated the details and started negotiating with the other side. The needlestick injury claim value varies depending on the complexity, severity and impact it has had on your life. Your solicitor will give you a clear idea of what your claim may be worth when they start handling your claim.
---
Your safety, compensation and the law
The Health and Safety Executive (HSE) sets the safety procedures your employer must take to protect you at work. You're also protected by the Health and Safety at Work Act 1974.
If your employer fails to comply with the legislation, then a needlestick injury is more likely to occur. Your employer can also be judged at fault because they didn't keep you safe.
Under the Health and Safety at Work Act, there are specific references to the safe handling of hazardous substances and equipment. These include:
Labelling materials like blood or chemicals clearly.

Providing the correct personal protective equipment (PPE) to all employees.
It's your employer's responsibility to make sure that these safety rules are followed closely. If they fail to do so and you're hurt or become ill as a result, then you may be able to claim for compensation. If the claim succeeds, compensation is paid by your employer's insurance company, not the employer.
It's natural to feel wary about claiming against your employer. You may feel it could damage your position or that you might lose your job. However, UK employment law protects you. If your employer singles you out as a result, then they are acting illegally. Read more about this on our job security and compensation page.
---
Injuries caused by hazardous substances
The Control of Substances Hazardous to Health Regulations (COSHH) 2002 is the official code of practice for handling chemical and biological materials at work.
The regulations cover areas such as:
The risks of handling contaminated bodily fluids.

The right storage and disposal of contaminated equipment.

Regularly assessing the health risks to you and your colleagues.

Reporting any injuries that involve infection.
These rules make sure your employer has the guidance they need to keep you safe and train you to do your job properly.
Life-changing accidents can happen when employers ignore regulations like COSHH or the Health and Safety at Work Act. While we can't change what's happened to you, we can start making it right. Contact us for a confidential chat on . We'll help you find out if you can make a no win no fee needlestick injury compensation claim.
---
Reporting a needlestick injury
There are strict procedures employers must follow for registering certain types of workplace injury. These rules are laid out in The Reporting of Injuries, Diseases and Dangerous Occurrences Regulations (RIDDOR) 2013.
When your employer reports an accident, the HSE and local authorities are notified. They then decide if it warrants investigation and whether there's a continued risk to you and your colleagues. A needlestick injury is serious and falls under RIDDOR, regardless of the wound severity.
---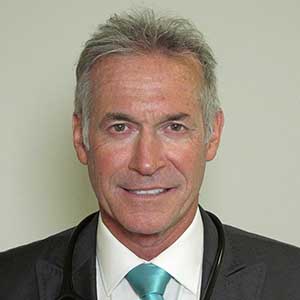 If you're working around medical sharps of any kind, there's an ever-present risk of needlestick injury. Clean the wound immediately, report it and get yourself tested as soon as possible.
Dr Hilary Jones
Medical broadcaster and GP
Can I make a needlestick injury claim?
Can I make a needlestick injury claim?
Anybody who's suffered an injury at work through their employer's negligence is usually eligible to make a compensation claim. Here are some examples of how your employer may have been at fault for your accident:
Neglected to implement the relevant safety regulations.

Failed to provide training or provided the wrong type of training.

Failed to provide you with the correct protective equipment or the right equipment to perform your job.

Required you to undertake a task for which you weren't qualified.
If any of these circumstances sound similar to the situation that led to your needlestick injury, then you could make a claim. Contact us for free advice or to start your claim by calling . All calls to us are completely confidential. We won't pass your details on to anybody without your clear permission and there's no pressure to begin a claim.
We recommend that you contact us even if you're unsure if your employer was at fault for your injury. We'll be able to help clarify if you have grounds for a claim. If you are eligible and decide to proceed, you'll also be highlighting a danger of which your employer may not have been aware. This will help ensure that what happened to you doesn't happen to one of your colleagues.
---
Making a no win no fee needlestick injury claim
There's no financial risk to you if you do start your claim with us. All our solicitors can handle your claim on a no win no fee basis. That means if your claim doesn't succeed, you won't pay a penny to anyone.
If your claim is successful, your solicitor will have already agreed on a fee for their services with you. This means you know exactly what to expect and there are no last-minute surprises.
Your solicitor may need to take out special legal protection insurance for you, which pays the costs if your claim fails, and ensures claiming is risk free. The cost of this is only taken if you win your case. You'll never have to pay anything upfront and there are no hidden charges, so you'll never be out of pocket.
There are some exceptions to our no win no fee agreement, but these are rare. If they apply to you, your solicitor will tell you before you start your claim and outline your options.
---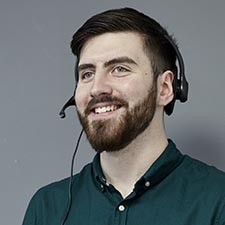 The anxiety which people can have about a potentially very serious infection from a needlestick injury cannot be understated. It's our job to put people at ease as best we can and give them the vital advice they need in a helpful and sympathetic way.
Zebastian Darroch
Legal Support Advisor, National Accident Helpline