We can help you make a claim for the psychological effects of an accident
If you witness an accident or are involved in one, the effects on your mental health can be very distressing. Psychological damage can be just as serious as physical injuries, and is often even more deep and long-lasting.
Mental health conditions after an accident can stop you in your tracks. You may be unable to carry on with your day-to-day life, which can affect your family, career and finances.
But mental health compensation could help you get back on track. A successful claim can help you focus on your recovery without having to worry about the costs.
We're here to help with your claim for the compensation you deserve: simply call us for a no-obligation chat on or request a call back to find out whether you may be eligible for compensation.
Could you make a psychiatric injury claim?
There are two main ways that you may be awarded mental health compensation for the psychological effects of an accident:
You may make a

compensation claim for psychological injury

as well as for any physical injuries.




Or your claim may be for a psychological condition caused by an accident, even if you weren't physically injured.
In most cases, your accident must have happened in the last three years and been somebody else's fault for you to be able to make a claim.
Claiming on a no win no fee basis brings you no financial risk. There are no upfront charges and all of the costs are covered throughout your case. If you win, your contribution to these costs is simply funded from your compensation. Perhaps best of all, you pay nothing at all should your case prove to be unsuccessful as long as you comply with the agreement with your solicitor. You'll also need to have the appropriate insurance in place, but your solicitor can arrange this for you.
You can also claim on behalf of someone else, for example if a medical or mental health condition means they can't claim themselves.
If you have any questions or feel you might have a claim, contact us for free on . We'll listen to what you've been through and let you know if we think you could make a claim. If you're eligible, we'll match you with specialist psychological injury lawyers who can support you through the claims process.
---
What is a psychological injury?
What is a psychological injury?
Being upset for just a short period after an accident would not normally enable you to make a psychiatric injury claim. In order to have a legitimate claim, you will need to feel emotional distress for some time after the accident. This is quite common for people involved in a traumatic event.
This distress could involve anxiety, depression, post-traumatic stress disorder (PTSD) or another psychological condition. It also needs to have resulted from an accident that was the fault of someone's negligence to enable you to claim.
---
Did you know?
A study published by BMJ Journals confirmed that mental health issues after an accident can last way beyond any physical injuries. In the study, psychiatric disorder was identified in 47% of people six weeks after their accident, and dropped only slightly to 43% after six months.
What accidents can cause a psychological injury?
What accidents can cause a psychological injury?
Injuries and distress leading to psychological trauma claims can be caused by almost any kind of accident:
Car accidents. It's no surprise that many people suffer psychological damage after a car accident. The Department of Transport reported 153,158 casualties of road accidents in 2019. The sudden nature of car accidents often contributes to the impact on mental health of those involved.
Workplace accidents. Many workplace injuries happen when employers or managers fail to follow health and safety rules. Long-term psychological symptoms can follow workplace accidents such as falls, being struck by objects, machinery accidents and chemical injuries.
Slip, trip or fall accidents. When physical injuries after a slip, trip or fall also leave psychological scars, our psychiatric injury solicitors can help put things right with a compensation claim.
Military accidents. Military personnel may be able to claim for psychological conditions if they are involved in an accident while employed by the MOD.
Serious or life changing injuries. Compensation claims for psychological injury are often possible when somebody else's negligence causes a serious accident.
If you've been in or witnessed an accident and are suffering mentally as a result, call us today for free, impartial advice on or fill in our online form. If we think you're eligible for mental health compensation, we'll connect you with one of our expert solicitors for further advice and claims support.
---
How we approach sensitive calls
We know it can be hard to talk when you're suffering emotionally. That's why our team take special care to be understanding and sensitive when asking you about what happened.
Claiming mental health compensation as a primary or secondary victim
You're able to make a personal injury claim for psychological damage whether you were a 'primary' or 'secondary' victim of an accident:
'Primary victim'
You're the primary victim of an accident if you were actually involved. For example, if you were the driver or passenger in a car accident caused by someone's negligence, then you're a primary victim. It's likely we can help you claim compensation for psychological injury if the accident had a lasting emotional impact on you.
'Secondary victim'
Secondary victims are people who witnessed an accident that was someone else's fault, or saw its immediate aftermath. You are more likely to receive mental health compensation as a secondary victim if the person injured is a close friend or family member.
---
Mental illness as a result of medical negligence
Mental illness can also develop following a mistake by health care professionals. This may be classed as medical negligence. Mental health claims can be made for medical negligence. This is a situation where the doctor or hospital does not act to a standard that you as a patient could reasonably expect from them.
Compensation may be awarded when life-changing injuries lead to psychological damage. In other cases, the physical effects might be temporary, but the psychological impact can still be long-lasting. For example, someone who was awake during surgery despite being given an anaesthetic may suffer mentally for years, despite having no physical symptoms at all.
Medical negligence mental health claims may also be possible when a psychological condition is misdiagnosed or missed altogether. This can lead to the condition going untreated and getting worse, and so a mental health negligence claim could be successful.
When a psychological injury follows medical negligence, mental health claims can help to fund much-needed private treatment. Please call us free on and we'll let you know whether you could make a claim for mental health compensation. If we think you are eligible for compensation, we'll connect you with specialist mental health negligence solicitors for further advice and claims support.
---
Types and symptoms of psychological illnesses
Accidents or medical negligence events can cause a number of psychological illnesses. All of these can have a damaging effect on your life:
Post-traumatic stress disorder (PTSD)
When symptoms such as flashbacks, nightmares and trouble sleeping continue beyond a month or so, they might be classified as PTSD. People who suffer from PTSD often avoid places or people who remind them of the accident. The NHS estimate that PTSD develops in about one in every three people who have a traumatic experience, so PTSD claims are quite common.
Anxiety
Many people suffer from anxiety symptoms after an accident. These include feeling tense or fearful, dizziness, sickness, chest pain and heart palpitations. Doctors writing for patient.info point out that anxiety is normal and even helpful in stressful situations. But it's abnormal when it persists after the stressful situation is over.
Panic attacks
Stressful events can trigger panic attacks, which involve the sudden rush of a number of symptoms. Chest pain, feeling sick, a fast heart rate and trembling can all be signs of a panic attack. Repeated panic attacks could mean you have a panic disorder.
Depression
Reactive depression is a form of depression where symptoms follow a specific event. It can cause you to feel low in mood and energy with little motivation. The mental health charity Mind lists feeling tearful and a lack of self-confidence as other possible symptoms.
Insomnia
Emotional trauma can lead to difficulty getting to sleep or staying asleep. Other symptoms of insomnia include being tired after waking up and feeling irritable. The NHS list anxiety and depression as common causes of insomnia, both of which can result from being involved in an accident.
Sometimes you may suffer from one or more of these conditions, and then an accident makes your condition much worse. If this happens, you may be able to make a claim for mental health compensation, so long as someone else's negligence caused the accident.
We know how unfair it can feel if you're suffering from mental illness because of an accident that wasn't your fault. We're here to help you make it right by giving you pressure-free advice, and helping you make a compensation claim for psychological injury if you decide you'd like to go ahead. If you have questions or feel you might have a claim, contact us for free on or request a call back.
---
How compensation can help
When making your case for mental health compensation, your solicitor will consider any impacts on your social life, hobbies and family life. Compensation could help to ease some of these impacts, so that you can focus on recovering and getting your life back on track.
It could for example pay for treatment such as cognitive behavioural therapy (CBT). This is where therapists help you understand your feelings and behaviour. They can also teach you coping skills to help you deal better with problems and difficult situations.
Your compensation claim may include costs of therapy, other private medical treatment and prescriptions. You may also have had to take time off work, and loss of earnings will also be taken into account.
---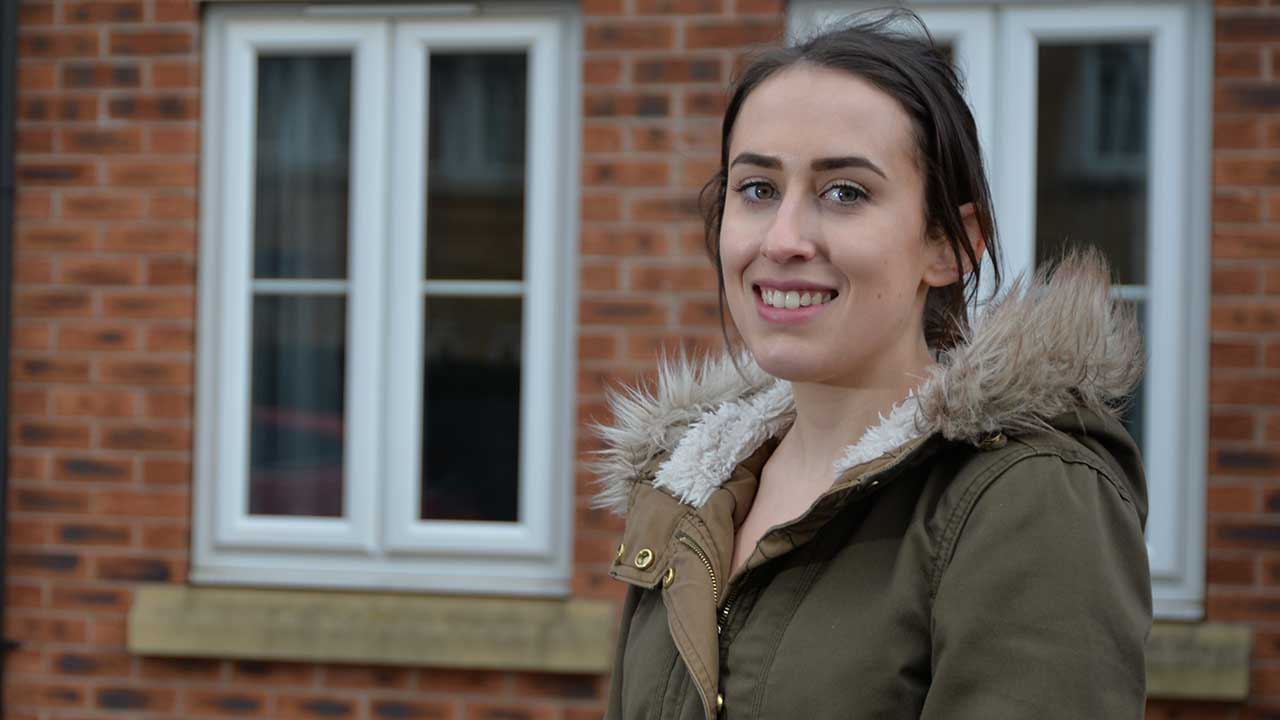 How compensation helped Amelia
We helped Amelia get compensation to fund treatment after she was involved in a car accident. Amelia's experience and injuries left her feeling depressed and she struggled at work as a nurse, and in her personal life. With our help, she was able to feel more like herself again.
What are the compensation levels for psychological injury?
What are the compensation levels for psychological injury?
Talking to a psychological injury lawyer is perhaps the best way to get an idea of possible compensation for a psychological injury.
They will investigate your case fully, because the compensation level will depend on many factors. These include the effect the psychological injury has on your life and relationships, and the extent to which treatment might be successful.
Your mental health compensation payout level would be determined by one or both of these categories:
General damages

cover pain, suffering and 'loss of amenity', which means the impact on your ability to do things you used to do, such as everyday tasks and hobbies.

Special damages

are the financial losses you've experienced as a direct result of your psychological injury and are in addition to general damages. For example, you may be unable to work and need private medical treatment, and these can both be reflected in

mental health compensation payouts.
The Judicial College is the government department in the Ministry of Justice responsible for setting the guideline general damages amounts for all personal injury types. Included are guidelines for psychological and psychiatric injury compensation amounts.
The guidelines show that in the most severe cases where someone has problems with multiple factors such as coping with life, a serious effect on their family life and unlikely improvement through treatment, psychological trauma claims can attract general damages of £46,780 to £98,750.
For cases classed as 'moderate' where someone has experienced multiple problems due to their psychological injury, but is showing improvement and the prognosis is good, the award range is £5,500 to £17,900. 'Less severe' cases with a shorter period of disability and less impact on daily activities may attract damages of £1,440 to £5,550.
PTSD has its own category within the Judicial College guidelines. Award guideline amounts range from £3,710 to £7,680 for cases with a virtually full recovery within two years, right up to £56,180 to £94,470 for severe cases with permanent effects on someone's life.
To find out whether you can make a no win no fee claim for compensation, contact us for free on or fill in our secure online form to arrange a call back at a time that suits you. We'll never rush or pressure you into making a claim. We're here to help you understand whether you could make a personal injury claim for psychological damage and to answer any questions.
---
Frequently asked questions...
Compensation is always paid by the other side's insurance company. In a road traffic accident injury claim, this will be their motor insurance company. For an injury at work, it will be employers' liability insurer used by the firm you work for. For accidents in a public place it will be the public liability insurer of the council, business or landlord deemed legally responsible for your accident injury. This ensures no-one is hit with an unaffordable bill.
Our advice is never accept an early settlement offer from an insurance company without taking legal advice. The amount may well be lower than that to which you're entitled.
We'll check your eligibility to claim and then pair you with one of our approved solicitors if you choose to proceed.
If your claim is unsuccessful, then you pay nothing: it's as simple as that. No Win No Fee means there are no financial risks and no financial surprises when you make a compensation claim.
We're here to give you the advice you need to make an informed decision about your claim. If we don't think you have reasonable grounds for a claim, either we (or the solicitor we appoint to discuss your case) will let you know there and then - and give you clear reasons why.
There are no up-front costs involved and if you're within the time limits for making a claim, you're free to seek a second opinion elsewhere.
Around 95% of our cases are settled without the need to go to court. This means there is a very small chance a claim will require a court hearing.
If your case does go to court, your solicitor will be on hand to support and guide you through the process and will make sure you always know what to expect.
How do I start my claim with National Accident Helpline?
How do I start my claim with National Accident Helpline?
You could be entitled to compensation if you have experienced mental health issues as a result of someone's negligence. If you've got any questions about compensation claims for psychological injury, contact us for free and impartial advice on or request a call back. We'll listen to what you've been through and let you know if we think you could make a claim.
If you've got grounds to make a claim and would like to go ahead, we can connect you with specialist psychological injury lawyers. They will give you a free consultation and assess how they can help you. If you then want to go ahead, they will talk you through the no win no fee agreement before starting your claim for the compensation you deserve.
---
---
Editable block title (hide option available)
Experienced - Serving the nation for over

years_since

years.
Accredited - Personal injury experts you can trust.
Trusted - Rated 'Excellent' on Trustpilot with more reviews than any other Helpline.
National - Every day, we help 100's of people across the UK who've been injured in accidents.
---