What is RSI?
Repetitive strain injury (RSI) is when repetitive movements and overuse cause pain in muscles, nerves and tendons. It's also known as non-specific upper limb pain or as work-related upper limb disorder.
RSI usually occurs in the wrist, forearm, elbow, shoulder and neck. The causes of RSI include high intensity activities undertaken without sufficient breaks, poor posture or working continuously in an awkward position. Contributory factors also include cold temperatures and stress.
Some common types of repetitive strain injury are tendonitis, carpal tunnel syndrome and vibration white finger syndrome - a specific work injury caused by using vibrating hand-held machinery.
Your employer has a legal duty of care to prevent RSI-related injuries.
What are the causes of RSI?
What are the causes of RSI?
In medical terms, RSI is microscopic trauma caused by repetitively straining the muscles and joints. This repeated damage can lead to tendonitis that involves inflammation of the tendons. It can also cause tenosynovitis which is an inflammation of the synovial sleeve covering your muscles and tendons.
Activities that are causes of RSI include:
Repetition of movement over a long period of time, often caused by accidents at work.
Taking part in repetitive, strenuous, high-intensity activities without resting/ allowing muscles and joints to recover.
Doing activities with an awkward posture for an extended length of time without rest.
Vibration from the use of equipment such as drills, chain saws and heavy machinery.
Office environments where employees use laptops and computers for long periods of time on a regular basis.
There's no 'one-symptom-fits-all' when it comes to RSI - we understand that it affects people in different ways. Sometimes RSI can be mild, but there are instances when the symptoms can be severe. If left untreated, the symptoms can get worse and in some cases, become untreatable and life-changing.

---
Did you know?
The Health and Safety Executive estimated that during 2018/19, there were 480,000 UK workers suffering from work-related musculo-skeletal disorders, losing the economy a total of 6.9 million working days.
When does RSI occur?
When does RSI occur?
RSI inflammation affects the lining around tendons. It causes pain when you straighten or flex the joint but usually not when it's in a relaxed position. Quite often people are unable to say exactly when the condition began because RSI symptoms are usually incremental. This makes repetitive strain injury different from sudden damage to soft tissue after an accident.
Jobs that are hard on the fingers, hands, wrists, upper arms that may include a risk of developing repetitive strain injury include:
Intense computer keyboard use (for instance data-entry)
Factory assembly line work
Heavy machine operation
Surgery, nursing and dentistry
Tailoring
Professional cookery
Professional driving
Carpentry
Road maintenance
Sporting and equestrian athletics
Professional music
---
Symptoms of RSI
Symptoms of RSI
It's easy to miss these symptoms as they often only occur when you're carrying out the same repeated movements that caused your RSI in the first place. It's not uncommon to experience these symptoms even after you stop, finish work or are resting.
Common symptoms include:
Pain and cramp
Swelling and throbbing
Tingling and numbness
Stiffness and tenderness
If you're experiencing any of the symptoms above and think you might have a repetitive strain injury, then it's important that you seek medical advice as soon as possible.
We also advise that you get in touch with us on if you believe your repetitive strain injury is the result of incorrect equipment at work or a lack of training. You'll speak to one of our friendly legally trained advisors who will be able to let you know whether they think you have a claim.
---
Frequently asked questions...
If you've developed a repetitive strain injury because of employer negligence, then you may be able to make a compensation claim. If you were 18 or over when you first noticed repetitive strain injury symptoms, you have three years from then to make a claim. If you started work at 16 and noticed work-related symptoms while still under 18, then a family member or responsible adult can make the claim on your behalf. Alternatively you'll have three years from your 18th to your 21st birthday to make it.
Talk to us on We can give you the facts you need to make the decision that's right for you.
Your employer must have employer's liability insurance. The insurance company who issued the policy will pay the compensation in successful repetitive strain injury claims. Be wary of accepting an early settlement offer from an insurance company as it may be lower than that amount to which you're entitled. Come and talk to us first. We'll check your eligibility and then connect you with one of our approved law firms if you want to go ahead.
They take on your claim on a no win no fee basis and build your case. Next, they'll negotiate with your employer's insurers to reach the best settlement for you.
It's difficult to give an accurate figure before your solicitor has begun negotiating with the other side. Repetitive strain injury claims vary in severity, complexity and the impact they can have on your life. Your solicitor will give you a clear idea of what your RSI claim may be worth after they've investigated the individual circumstances.
How do I prevent repetitive strain injury?
How do I prevent repetitive strain injury?
Most employers will naturally risk-assess your work area and work processes in line with Health and Safety regulations. If they haven't done so and you have any concerns, you can ask for one to be carried out.
Some simple tips for reducing the risk of repetitive strain injury:
Maintain a good posture - even something as simple as sitting at a desk correctly and laying out the equipment you need can make a difference.
Take regular breaks if your job includes repetitive tasks with your hands. Short, frequent breaks are better than a long break after an extended period of activity.
---
What are the types of repetitive strain injury treatment?
What are the types of repetitive strain injury treatment?
If you develop RSI, the first thing to do after seeing your GP is to ask your employer to help identify the cause of your symptoms. This is so they can help you alter the way you do the job. If your repetitive strain injury symptoms are serious, you may need to stop doing the task altogether.
It's important you visit your GP to log your symptoms and begin receiving repetitive strain injury treatment. Treatments include:
A regular course of pain killers or anti inflammatories.
They may also suggest using a hot or a cold pack or an elastic splint or similar type of support.
Steroid injections mayreduce inflammation caused by specific variants of repetitive strain injury, such as carpal tunnel syndrome.
Nerve or tendon surgery is case-specific and will be for more serious incidences of
Depending on the severity of your repetitive strain injury, your GP may also refer you to a physiotherapist who will be able to treat and advise you about strengthening and relaxing your muscles.
Other types of professional therapy that can ease repetitive strain injury symptoms include osteopathy and yoga.
Find out more about the NHS approach to repetitive strain injury treatment.
---
How is RSI diagnosed?
How is RSI diagnosed?
RSI usually becomes apparent when repetitive strain injury symptoms recede after you stop performing a particular task. Your GP will ask you about your symptoms. Swollen or otherwise inflamed tissue may mean you may have developed an RSI-related condition. These include:
If your repetitive strain injury symptoms don't match these or other known types of RSI-related damage, then X-ray or blood tests will be used to check for conditions like osteoarthritis. If your medical professional is unable to diagnose your repetitive strain injury symptoms, then the condition is usually described as 'non-specific upper limb pain syndrome'.
---
Find out if you could claim for your repetitive strain injury
We understand how difficult it can be to live with a condition like repetitive strain injury and the discomfort it can cause. From the initial symptoms to dealing with the injury day in, day out, the impact of RSI on your everyday life can be significant.
It's often easy to pass off an injury as your own fault, but your employer has a duty of care to provide you with a safe working environment. This includes making sure you have the correct equipment and training to avoid RSI injuries.
Not only does RSI force you to adjust how you use your hands on a daily basis, your injury is also likely to have had a financial impact, especially if you've had to take time off work or have spent money on medication and treatment. Making a claim could help to cover the costs.
Ask yourself the following questions:
Did my employer or manager explain the exposure time limits for using the equipment?
Was there a process for me to track and manage my exposure to highly repetitive tasks?
Was I given the right safety training?
If applicable, was I provided with the right PPE - for instance, the right anti-vibration gloves for use with machinery?
If the answer to any of these questions is 'no' then you may be eligible to make a no win no fee compensation claim. Speak confidentially with one of our friendly, legally trained advisors on . They'll listen to everything you have to say about your injury and will be more than happy to answer any questions you might have.
---
How much compensation could you claim for your RSI injury?
How much compensation could you claim for your RSI injury?
We understand that RSI can alter your life. We don't believe you should be left to foot the bill, especially if your condition was caused by someone else's negligence. For this reason, we fully consider the impacts your injury has had on you and your family.
Your compensation could help to cover:
The daily, physical impact your injury is having on your work and personal activities.
The psychological impact on your life.
Any time you've had to take off work and the loss of earnings as a result.
Any money you've had to spend on medication, treatment and recovery.
Any impact your injury has had on your future career and career prospects.
We're proud to say that we treat each case on an individual basis. This means when you contact us you'll always speak to somebody who listens and offers tailored advice.
It also means that the amount of compensation you're owed depends on your particular situation. Unfortunately, for this reason we're unable to let you know how much compensation you could receive when you do call us.
However, you can get an estimated figure of how much compensation you might be entitled to by using our compensation calculator. Our calculator gives an approximate figure based on your answers to six questions. It also uses details of similar cases to estimate your compensation.

---
No win no fee
All of our solicitors can work on a no win no fee basis. Your solicitor may need to take out a special legal protection insurance policy for you. It pays the costs if your claim were to fail and ensures claiming is risk free. Simply put, this means that if your claim is unsuccessful then you don't pay a penny.
You've already had to deal with enough stress and unwanted surprises. Making a no win no fee claim with us takes the risk out of claiming so that you won't be left out of pocket.
If you win the claim, you'll be asked to pay any costs and expenses, not paid for by the other side, from your compensation. There are some rare cases where it may not be possible for you to make a no win no fee claim. If this applies to you, then your solicitor will let you know before you start your claim and will talk through the other options with you.
---
Can I be disciplined or dismissed for making an RSI injury claim against my employer?
Can I be disciplined or dismissed for making an RSI injury claim against my employer?
Regardless of where you work and what your job role is, your employer has a duty of care to you. This includes warning you about the potential risks of RSI. It also includes letting you know of the preventative measures you can take.
We understand that you may be concerned about the financial impact a claim could have on your employer, but you don't have to worry. All employers are required to have employer's liability insurance - this covers any claims made against them.
Also, it's against the law for an employer to treat you differently because of your claim. This applies whether you're a full-time employee, part-time, self-employed contractor, sub-contractor or on a zero hours contract. If your employer has failed in their duty of care and you've developed RSI as a result, then you are entitled to full compensation.
Making a claim for repetitive strain injury cannot legally harm your relationship with your employer and this is protected by UK employment law.

If your employer tries to dismiss you for making an RSI compensation claim, you may have a case for unfair dismissal.
If they make your life at work so miserable that you resign, you may have a case for constructive dismissal.
We'll give you the free, independent and confidential advice you need to see if you may be eligible to make an RSI claim. There's no pressure and no rush.
Importantly, making a compensation claim for your injury, could shine a light on unsafe practices in your working environment. This could lead to your employer taking action to make you and your colleagues safer at work.
If you do have cause to make a claim and wish to go ahead, we'll guide you through those first steps and introduce you to one of our approved no win no fee solicitors. Call us now on to find out more.

---
Starting your repetitive strain injury compensation claim
There are two ways to start your claim with us. You can either call us on or fill in our simple online form to request a call back.
We appreciate that the idea of making a claim can seem stressful, which is why we aim to make the claims process as hassle free as possible.
Once you get in contact with us, you'll speak to one of our legally trained advisors. They'll ask you some questions about your experience and will then be able to let you know whether they think you've eligible to make a claim.
If you do have a claim and you give us your permission to continue, then we'll select a specialist solicitor to suit your case. We'll put you in touch with them on the same call if that suits you.
Your solicitor will discuss your claim with you and advise you on the next steps. Our solicitors will help you to make your claim on a no win no fee basis, and will keep you fully informed throughout the process.
---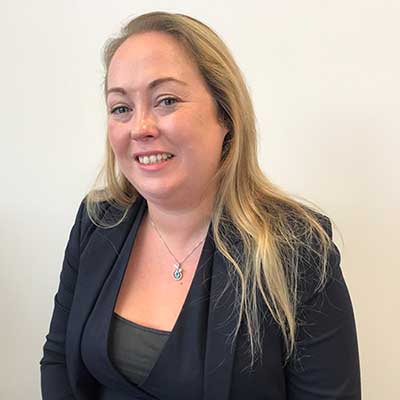 Legally, all employers must abide by Health and Safety law and have a valid employer's liability insurance policy. If your RSI injury developed because of your employer's negligence, then we can help you. We work on no win no fee terms that means there's no risk. We'll take care of everything while you focus on treatment and recovery.
Natalie Maxwell
Litigation Manager, National Accident Law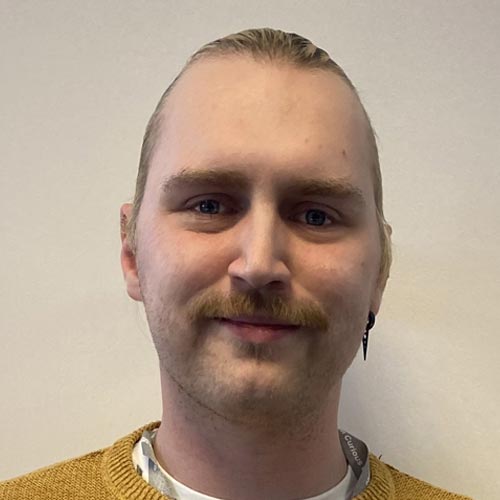 RSI symptoms take time to show themselves and are easy to brush off. But they can worsen over time, making everyday tasks increasingly difficult and affecting your quality of life. Often we talk to people who are wary of claiming against their employer but we're here to help reassure them that the law is on their side.
Ryan Panter
Claims Advisor, National Accident Law