How are personal accident injuries categorised?
Every personal accident injury is different. They can range from minor bruising and short-term soft tissue damage like whiplash to profound and life-changing injury that turns families upside down. That's why the Judicial College, part of the Ministry of Justice, publishes detailed compensation guidelines. They identify the wide variety of injury types and the range of compensation applicable to each.
The government guidelines cover general damages for the pain, suffering and impact the injury has had on your life. It's not just about the physical hurt: general damages also include any psychological trauma you may also have suffered.
Any financial losses you've experienced are called special damages. These include things like extra treatment, travel costs and perhaps modifications to your home or car. Your solicitor will assess these in addition to the general damages when making your no win no fee claim.
How is accident injury compensation structured?
Below we've included some examples of general damages taken from the 15th and latest edition of the Judicial College guidelines.
| | |
| --- | --- |
| Injury | Guide amount |
| Minor brain or head injury | £2,070 - £11,980 |
| Fractured cheekbone | £2,180 - £9,570 |
| Mild tinnitus to total deafness | £10,040 - £87,410 |
| Whiplash | £240 - £4,345 (with recovery in 1-2 years) |
| Serious shoulder injury | £11,980 - £18,020 |
| Back injury causing permanent symptoms | £11,730 - £26,050 |
| Hip or pelvis injury | £3,710 - £24,950 |
| Fractured forearm | £6,190 - £18,020 |
| Wrist injury | £3,310 - £44,690 |
| Hernia | £3,180 - £13,970 |
| Ankle injury | £12,900 - £46,980 |
| Post-Traumatic Stress Disorder | £3,710 - £56,180 |
Don't worry if your injury isn't included in the above example categories. Developed carefully over many years, the official guidelines are comprehensive for both physical and psychological injury. Your type will be included.
We categorise accident injuries from head to toe. Find out more using the links below:
Call us on for a confidential chat with one of our legally-trained advisors. We'll help you establish who's at fault for your injury and whether you qualify to make a compensation claim.If you are eligible to make a claim and want to proceed, we'll put you in touch with one of our expert no win no fee solicitors. We work with a nationwide network of trusted personal injury law firms working to the highest ethical standards. Usually we can do this on the same call if that suits you.
Meet the team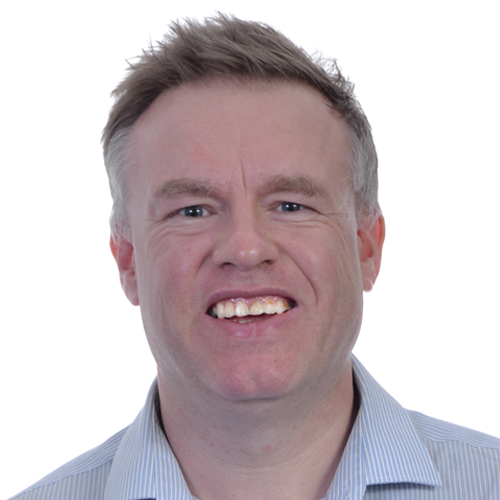 Jonathan White
Legal & Compliance Director
A senior personal injury solicitor, Jonathan is responsible for all legal and regulatory compliance aspects of our law group.
View profile
Meet the team
How do I begin a personal accident injury claim?
How do I begin a personal accident injury claim?
If you think you may be eligible to make a personal injury compensation claim, first take professional advice.
Contact our friendly, legally-trained advisors when you're ready and in complete confidence.
We'll listen carefully to your experience let you know if you could be eligible to make a no win no fee personal injury claim.
We'll then talk you through your options so you can make an informed decision about what you'd like to do next.
We'll never pressure you into making a claim. It's our job to give you accurate and compassionate advice.
If you choose to go ahead, we'll connect you with one of our specialist no win no fee personal injury solicitors. They'll let you know if they are able to handle your claim. If they are, they'll explain the next step and the charges you pay from your compensation if you win. Only once you're both happy to proceed will your solicitor start working on your claim.
---
Are there time limits for making a no win no fee accident compensation claim?
Are there time limits for making a no win no fee accident compensation claim?
Yes. Usually you have three years from the accident date to make your no win no fee claim. There are exceptions to these limits and we outline them below.:
You can make a claim for a child any age under 18 up to their 18th birthday.

You do this as their 'litigation friend'. It's usually a parent, guardian, family relative or trusted official who performs this role.

After they reach 18 years old and if a claim hasn't been made, they have three years until their 21st birthday to make one legally themselves as an adult.
If the accident victim is unable to claim themselves, then there are no limits. This could be as a direct result of the accident or because of a pre-existing medical condition.
---
Did you know?
There were over 862,300 accident injury compensation claims registered in 2018/19.
That's an average of over 2,350 every day. They spanned all types of accidents, including those on the road, at work, in public, in hospital, under care or professional medical supervision and even those at home.
Source: The Compensation Recovery Unit at the Department for Work and Pensions (DWP).

How much compensation could I receive?
How much compensation could I receive?
Every accident injury claim varies with the circumstances so it's hard to give an accurate answer before your no win no fee solicitor starts building your claim. How much compensation you might receive depends on injury severity, how long recovery may take and any financial losses you've suffered as a direct result.
However, we've got years_since years' experience helping accident victims make it right. Why not try our compensation calculator? It doesn't take long and it'll help estimate what you might receive based on your answers to six questions.
If you qualify to make a claim, your solicitor will be able to give you an accurate valuation after they've collected the evidence and started negotiating with the other side's insurers.
---
Get in touch with us today
Whatever the circumstances of your accident, we may be able to help you make a no win no fee claim for compensation. Call us today on and tell us what happened and how it has affected your life and those you love. We'll be able to judge if you qualify and then give you the free advice you need to decide what's right for you and yours.