A hand injury can have a major impact on your life
Any injury can be frustrating, but suffering a hand injury can be life-altering. Even the simplest everyday tasks, such as driving, getting dressed, holding your phone or eating can be affected or become impossible.
It's very likely your hand injury has left you feeling dependent and reliant on those around you, and may even have caused you to feel depressed.
In some cases, the physical damage to your hand may be permanent or have serious complications.
Whether you've recovered from your injury or are still recovering, we're here to help and support you receive compensation you're entitled to following an accident that wasn't your fault.
Hand injuries don't just impact your own life, they can also affect those around you, especially if you've received a lower wage because of time off work. No win no feehand injury compensation could help to cover your lost earnings, as well as any other expenses or impacts caused by your hand injury.
For a confidential chat about how we can help you, get in touch with our legally trained advisors on . We'll let you know whether we think you have a claim, and can connect you with one of our specialist solicitors if you want to go ahead.
Russell Wincott dislocated his wrist and suffered a complicated fracture following an accident
There was an 80% chance I would never use my wrist again, the consultant was worried. It was scary. The compensation made things easier. I paid for the physio out of the claim, which the solicitors organised for me. It also paid for the six weeks I was off work
More customer stories
Common causes of hand injuries
Any type of impact or crushing accident can cause hand injuries. They're normally caused by a variety of things, but most commonly from bruises, injuries to tendons, pulled muscles, dislocations or broken bones. These causes of hand injuries can be as a result of:
All employers have a legal responsibility to make sure you and your colleagues are kept as safe as possible while you're at work. This includes following health and safety procedures and regulations.
Hand injuries can be caused when protective guards have not been put in place on machinery, as this can cause your hand to get caught up in the machine.
They can also be caused when employers haven't provided you with the correct personal protection equipment (PPE). This lack of protection or poor processes can cause crush injuries, burns and chemical injuries, as well as other types of injury.
Hand injuries can be from a result of a slip, trip or fall. These can generally happen because businesses, building landlords or local councils didn't take the correct maintenance, repair and safety measures to keep you and other members of the public safe.
If you have injured your hand by slipping, tripping or falling due to someone else's negligence, speak to one of our friendly trained legal advisors on to how we may be able to help.
Any kind of road traffic accident could have seriously injured your hand - from a car accident to a pedestrian accident. However the most common causes of hand injury in a road traffic accident are motorcycle accidents or bicycle accidents, as your natural reaction is to put your hands out to break your fall.
Sporting accidents can occur often and occasionally they are unavoidable. A sport injury hand claim could be made down to someone else's negligence. Examples can include things like faulty equipment, poor health and safety protection and inadequate maintenance of the facilities being used.
---
What types of hand injuries can you claim compensation for?
What types of hand injuries can you claim compensation for?
We use our hands all the time so hand injuries are naturally quite common. Typical hand injuries that you may be able to claim compensation for are:
If you've suffered from any of these common types of hand injuries, or even ones that are not listed above, within that last three years due to somebody else's fault, you could make a no win no fee hand injury claim. To find out if you can, contact one of our friendly, legal support advisors on .
---
I've injured my hand, what should I do?
I've injured my hand, what should I do?
If you have suffered an injury to your hand, the first thing you should do is get immediate first aid or medical help. If you've been badly injured, lose consciousness or cannot move, those around you will be able to assist in the first instance.
Get medical treatment
Your first priority is you. Visit A&E or see your GP as soon as possible and get the diagnosis and treatment you need.
Seek professional advice
If you think you may have grounds to make a hand injuries compensation claim or are just unsure, contact us on . We'll listen to what you've been through and let you know if we think you may have grounds to claim for hand injury compensation. If we think you do and want to go ahead, we'll put you in touch with a specialist solicitor.
Gather all the evidence you can
Your solicitor will need accurate and detailed evidence so they can build your hand injury compensation claim. They'll need:
The names and contact details of everyone involved. Don't forget any witnesses.

The date, time and type of accident and injury you suffered. For instance, a fracture or crush injury or damaged nerves.

The names of any hospital or GP staff who treated you plus their location.

A record of any additional treatment or examinations you received.

Any financial expenses you (or your family) incurred as a direct result of your hand injury - including any extra medical treatments or medication.

Keep any relevant receipts safe. These could be for things like treatment or travel to any medical appointments.
Make a photographic record
Photo evidence is really useful. Take pictures of your hand injury with your smartphone (or ask a friend to do it for you) and get close-ups for things like wounds, scarring or swelling.
Jot down your symptoms in a daily injury diary as you recover. This will help your hand injury compensation solicitor build a clear picture of how you're recovering.
If friends or family have looked after you, remember to ask them to provide a witness statement to help back up your hand injury compensation claim.
Record key dates and keep relevant paperwork
Your solicitor will ask you for the key dates and events so write these down sooner rather than later while they're still fresh in your memory. When your solicitor needs this information, you'll have it quickly to hand.
Do keep any relevant paperwork safe. The more useful detail you've collected means your solicitor will be able to build a more compelling hand injury claims case for you.
If you think you may have grounds to make a hand injury compensation claim then contact us on . We're open seven days a week and our friendly advisors are always ready to help.
---
David's story
David was injured in an accident on the road while riding his motorbike. He was thrown from his bike, which was written off, and broke his wrist. Unable to use one hand, David was unable to perform everyday tasks like opening tins or bottles, washing himself or driving.
How much can I claim for a no win no fee hand injury?
How much can I claim for a no win no fee hand injury?
Your hand injury compensation depends on several factors, like the seriousness of your injury and its impact on your life, financially and physically.
The hand injury claim amount which you could receive could help to cover the following for you and your family:
Loss of earnings due to time off work

The cost of medical treatment, medication and care - including prescription charges

Travel costs and other expenses

The impact on your social life, sports and hobbies

Your pain and suffering

Care, even if given for free by a friend or family member
The Judicial College is part of the Ministry of Justice and their 15th and latest edition of the guidelines can provide a rough estimate of general damages for hand injuries, which can be seen in the table below:
| | |
| --- | --- |
| Injury type | Compensation range |
| Serious damage to both hands | £52,310 - £79,360 |
| Loss of a thumb | £33,330 - £51,460 |
| Wrist injury causing permanent pain and stiffness | £10,750 - £22,990 |
| Severe fractures to fingers | Up to £34,480 |
| Total or effective loss of both hands | £132,040 to £189,110 |
However, these are estimates, and you won't have an exact hand injury settlement figure until your solicitor has fully investigated the details of your hand injury.
Your solicitor will then be able to help you make a no win no fee hand injury claim, meaning that, provided you have the correct insurance in place (which your solicitor will assist in sorting out for you), you won't have to pay a penny if you lose your case.
To get an estimate of the amount you may be owed, you can visit our hand injury compensation calculatorwhich can provide you with a guideline figure based on your answers to some simple questions.
---
Frequently asked questions...
Yes - it's highly likely you'll need to go to one. An independent medical opinion is an important part of the evidence that your solicitor will rely on when building your claim. Your solicitor will advise you based on the specifics of your claim.
The appointment will be booked for you and in most cases, will be with a medical professional local to you. It doesn't take long, usually no more than 30 minutes to an hour. After the appointment, the medical professional will write a report giving their opinion and then send it to your solicitor. You'll be able to read the report and your solicitor will ask you to check it for accuracy.
No. National Accident Helpline is a brand that belongs to the personal injury legal practice National Accident Law. We're regulated by the Solicitors Regulation Authority (SRA), the independent professional ethics body that licenses all solicitors in England and Wales. Our SRA number is 655606.
Claims management companies (CMCs) are regulated by the Financial Conduct Authority (FCA). CMCs do not have their own legal practices.
We process personal injury claims as part of National Accident Law. We also work with a national network of specialist personal injury legal firms who we vet very carefully to provide you with the best possible customer experience.
With us, you're in safe and highly-capable hands.
Compensation is always paid by the other side's insurance company. In a road traffic accident injury claim, this will be their motor insurance company. For an injury at work, it will be employers' liability insurer used by the firm you work for. For accidents in a public place it will be the public liability insurer of the council, business or landlord deemed legally responsible for your accident injury. This ensures no-one is hit with an unaffordable bill.
Our advice is never accept an early settlement offer from an insurance company without taking legal advice. The amount may well be lower than that to which you're entitled.
We'll check your eligibility to claim and then pair you with one of our approved solicitors if you choose to proceed.
Are there any time limits in making a claim for my hand injury?
Are there any time limits in making a claim for my hand injury?
Yes there are. You usually have three years from the date of your accident (or when you first noticed a hand-related medical condition) to start to make a claim. There are some exceptions to this three year time limit which are:
A parent, guardian or other legally-responsible adult can make a claim on behalf of a child at any time up until their 18th birthday. If no claim has been made, the child has three years between their 18th and 21st birthdays to make a

hand injury compensation claim

.

If the claimant has also suffered serious brain trauma that has impaired their psychological capacity, there is no time limit.
So if you're close to that three year deadline, call us as soon as you can on to see if we can help start your hand injury claim today.
---
---
Why choose National Accident Helpline?
Experienced - Serving the nation for over 26 years.
Accredited - Personal injury experts you can trust.
Trusted - Rated 'Excellent' on Trustpilot with more reviews than any other Helpline.
National - Every day, we help 100's of people across the UK who've been injured in accidents.
---
Starting a hand injury claim
We realise you may feel nervous about starting a hand injury compensation claim with us, but there's no need to worry. We'll put you at ease and make sure you know exactly what to expect every step of the way. Our help is obligation-free, so you'll never be pressured into making a claim. It's always your decision.
The first step is to get in touch with our legally trained advisors on for free. During your call, we'll listen to everything you have to say and can let you know whether we think you have a claim.
If you do decide you'd like to go ahead, we can then pass you on to one of our specialist solicitors on the same call.
Your solicitor will be happy to answer any questions you have. They'll get in touch with the other party and negotiate your compensation, leaving you with the time to focus on your recovery.
---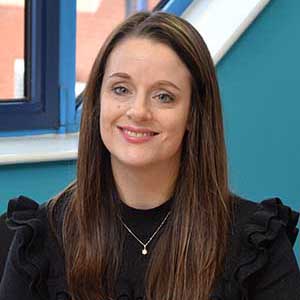 Law firms are rightly held to the highest standards of professional conduct in everything they do. That includes customer service.
People starting a personal injury claim after an accident can often feel vulnerable and stressed by their experience - as well as being in pain.
A key part of our job is to make the claims process as compassionate, efficient and unobtrusive as possible while our customers concentrate on recovery.
Legal and Compliance Manager, National Accident Law