We can help you make a shoulder injury compensation claim
Our shoulders are critical joints for just about every activity in life - from the simplest movement to the most complicated tasks. That's why shoulder injuries or long-term shoulder pain after an accident can quickly begin to make us feel like we've lost our independence.
While shoulder injuries can occur for any number of reasons, they're more common in jobs that require repeated or heavy lifting. They can also be caused by any sudden impacts such as the jolt caused by a car accident or a slip, trip or fall in a public place or at work.
When shoulder injuries have been caused by a road accident that wasn't your fault, where your employer negligently put you at risk or a business owner, landlord, council or medical professional failed in their duty of care, then you may be able to make a no win no fee shoulder injury compensation claim.
Recovering from shoulder damage can take a long time. You may have had to take time off work while your joint heals. You may have lost income as a result and this place you and yours under financial pressure.
We have over 26 years' experience helping people to make personal injury claims. During that time, we've seen how much of a difference compensation for shoulder injuries can make.
While shoulder injury compensation won't make up for your injury, it can help you get your life back to normal. If you think you might have a claim or would like impartial advice about shoulder injury compensation, call us for a confidential and free chat on .
What are the common causes of shoulder injuries?
What are the common causes of shoulder injuries?
Shoulder injuries at work
There are strict health and safety laws in place that are designed to protect employees from avoidable accidents.
If you've been involved in a workplace accident, then your employer may not have followed those regulations fully. If that's the case, they've put you at risk and you may be able to make a claim.
Shoulder injuries from falling are common as are those where there are activities like:
Call us for a confidential chat on . All calls are free and we'll be able to see if you have grounds to make a shoulder injury compensation claim.
Will claiming cost your employer money?
Shoulder injuries caused by heavy impact
Some shoulder injuries occur because of an impact to the joint. This commonly happens during road traffic accidents, when the vehicle suddenly jolts or abruptly stops.
Injuries can also be caused when the shoulder is actually hit against something in a collision, such as the handlebars of a bike or the steering wheel of a car. Whiplash suffered in a road traffic accident can affect the shoulders as well as the neck.
Our road accident solicitors have experience helping people like you to make personal injury claims either as a driver, passenger, pedestrian or cyclist.
Find out more about making a road accident claim.
Shoulder injuries caused by sporting accidents
Impact injuries are common in sports. However, when you take part (or spectate) in a sport or a physically active hobby, you accept the potential injury risk that goes with it. This is known as 'associated risk'. For example, mountaineering, skiing or contact sports like football or rugby are risky in themselves and there's always a chance you could get hurt taking part.
People can usually make claims for sporting shoulder injuries when the shoulder damage suffered was avoidable and caused by the negligent action - or inaction - of someone else. Potential causes could be faulty or poorly-maintained equipment that you were using or negligent oversight by a supervisor or referee.
In a successful shoulder injury compensation claim following a sporting accident, your solicitor will seek to establish that the cause was due to another's negligence rather than from the associated risk of taking part.
Find out more on our sports injury claims page.
Shoulder injuries caused by medical negligence
Medical negligence is when a health professional causes you harm or makes an existing condition worse by negligent action, substandard care or a failure to act. In other words, where they have failed in their duty of care to you.
You may be eligible to make a shoulder injury compensation claim if a healthcare professional has caused you shoulder damage through misprescription of medication, incorrect physiotherapy treatment, misdiagnosis or negligent surgery
Find out more on our medical negligence page
---
What shoulder injuries are most common?
What shoulder injuries are most common?
The shoulders are among the largest and most versatile joints in the human body - and for this reason, they can be fragile and incredibly painful if damaged. Each shoulder joint is made up of three bones: the scapula (shoulder blade), clavicle (collarbone) and humerus (upper arm bone).
Below are a few examples of the types of injury that can affect your shoulder:
Broken or fractured bones
If one of your shoulder bones breaks it can cause extreme pain for years after you've recovered. Fractures of the clavicle and scapula can cause problems even after they've healed and can involve surgery to repair.
Shoulder dislocation
Dislocation occurs when your shoulder joint pops out of its socket after a serious impact. It can be extremely painful but fortunately is the easiest joint to reset because the shoulder socket is quite shallow. However, the soft tissues surrounding the shoulder joint can be seriously damaged and recovery time will often be 12 to 16 weeks.
Rotator cuff
The rotator cuff is made up of muscles and tendons that aid the range of mobility in your shoulder. When damaged, it's called a shoulder impingement and can severely affect your ability to flex your shoulder properly.
Brachial Plexus injury
This is a network of nerves that sit underneath your shoulder blade. If this becomes damaged, it can affect mobility in the back and shoulders. This injury is also known as Parsonage-Turner syndrome and results in feelings of numbness or tingling, as well as pain in the arms and hands.
---
Ben contacted us to help him make it right
I was in agony. I had to take about two weeks off work. My Dad had to come and help me out of bed because I didn't have the strength to be able to push myself up.
More customer stories
Your shoulder injury compensation
No two accidents are the same. This means that shoulder injury compensation amounts usually vary. For instance, a broken clavicle claim amount will differ from one involving minor shoulder injuries that heal faster. We look at each case on an individual basis so we can decide the best way to help you and who's the most suitable solicitor for your claim.
Your compensation figure is calculated on the details and consequences of your accident, meaning there's no one-size-fits-all answer to how much compensation you might get for your shoulder injury compensation claim. That's because the costs that can be recovered vary from case to case.
However, to ensure you receive the maximum amount of compensation you're entitled to, your solicitor will consider:
Your lost earnings and any time you and your loved ones have had to take off work

Any medical treatment or physiotherapy you've received, or prescription costs you've paid for

Travel and accommodation for you and your family

The future impact of your injury
We understand that shoulder injuries cause more than physical pain; they can also have a huge impact on your family and social life, as well as your ability to carry on with day-to-day activities.
After a shoulder injury, you may be unable to drive or work. This can put you under financial strain, it can also mean you're stuck at home and dependent on those around you.
You can be sure that our solicitors will take into consideration all the impacts of your injury so that you can get the compensation and support you need. Once they have an idea of the amount of compensation you're likely to receive, they'll let you know.
Try our compensation calculator for an estimate of what your shoulder injury compensation claim might be worth.
---
Starting a shoulder injury compensation claim
You may be feeling unsure whether you have a claim. The best way to find out is to get in touch with us on where we can ask you some questions about your accident and how your injury has affected you.
As we're here to offer free, impartial advice, you don't need to worry about feeling rushed or pressured to start a claim during our call - we're simply here to help you.
If you do have a potential claim and you decide you'd like to go ahead, we can put you in touch with the right specialist solicitor for your case. They'll often be able to speak to you on the phone straight away and will give you a free consultation to guide you through the next steps, before you start your case.
At National Accident Helpline, we help people like you to get back to normality after suffering from all kinds of shoulder injuries. We take the worry out of making a claim, so that you can focus on your recovery.
---
Did you know?
The shoulder is a ball and socket joint and one of the biggest and most complex in the body. It comprises three major bones - the collar bone (clavicle), the shoulder blade (scapula) and the upper arm bone (humerus) - plus a substantial network of muscles and ligaments that enable everything from heavy lifting to the subtlest movements with the upper body.
Source: Webmd.com, 2021
What should I do if I injure my shoulder?
What should I do if I injure my shoulder?
First, take medical advice so you can get the treatment you need. Depending on the severity of your shoulder injury, see your GP or head straight to A&E.
Get to your nearest hospital if it's a serious soft tissue injury, fracture, break or deeply penetrating wound involving blood loss.
If you suffered shoulder damage at work, then remember to:
See a nominated first aider, they'll be able to decide if you need immediate medical help.

Report the incident and injury to management as soon as you or a colleague can. This is so they can record what happened in the firm's accident book.

If you're a member of a trades union, let your rep know.

Your employer

must report injuries

above a certain severity to the Health and Safety Executive (HSE). They'll automatically investigate these injuries for any breach of safety directives.

If your shoulder injury is severe enough to warrant an HSE investigation, it won't delay things if you decide to make a

shoulder injury compensation

claim.
After you've received treatment for your shoulder damage, keep a diary to record how you're recovering. Take photos of the injury too. Should you want to make a shoulder injury compensation claim, pictures will really help your solicitor when they begin building your claim.
---
We consider all aspects of shoulder injuries
Sometimes shoulder injuries can be particularly serious. If you, or those close to you, have been affected by your shoulder injury, then we can help.
You may be unsure of what's taken into consideration when your solicitor works on your claim. In general, they'll consider the following and more:
How long you've received medical treatment for, and whether treatment is still ongoing.

The time you and your loved ones have taken off work.

Any care you've received, even if given for free by a family member.

Your spare time and hobbies, and how they've been affected.
If you're feeling unsure, or would like your questions answered, you can call us today on . We'll listen carefully then ask you some questions to make sure we understand every aspect of what you've been through.
You can also try our shoulder injury claim calculator. Answer a few short questions and it'll let you know roughly how much shoulder injury compensation you might be able to claim.
---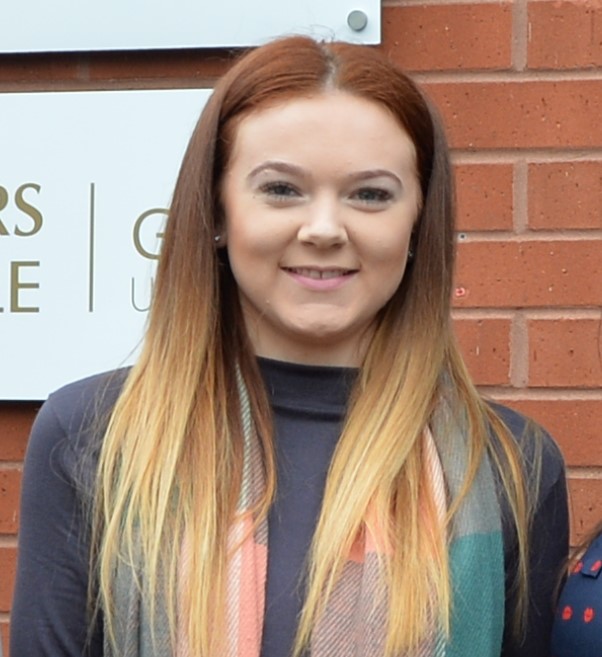 A shoulder injury can make it difficult to work and often take time to heal.
"Whether it's a dislocation, break or soft tissue damage that was down to someone else's negligence, it's great to be able to reassure people that the law is there to help get them the shoulder injury compensation they deserve.
Samantha Barret
Legal Support Advisor, National Accident Law
Who's responsible for my shoulder injury?
Who's responsible for my shoulder injury?
Owners of public places such as councils, shops, pubs, restaurants and other similar businesses have a responsibility to keep you safe. Legally, this is called a duty of care. If they've failed to follow the proper safety regulations and you've been injured, then you may be able to make a shoulder injury compensation claim.
Duty of care also applies to employers, all who must reasonably ensure you can do your job safely. This includes providing you with the correct safety equipment and training. If they don't comply with general health and safety regulations like The Health and Safety at Work Act 1974 and you've been injured, then it's likely you could make a claim.
No matter what the cause, if you've suffered a shoulder injury in the last three years that was down to someone else's negligence, then come and talk to us. We may be able to help you get the shoulder injury compensation you deserve. Call us on for a confidential chat.
---
How are serious shoulder injuries defined?
How are serious shoulder injuries defined?
Shoulder injuries can sometimes be serious which can lead to a long recovery time. It can also have potentially life-altering effects for you and your family.
You likely have suffered a serious shoulder injury if you have:
Had ongoing or frequent medical treatment.

Had a lot of time off work.

Been unable to take part in sports or hobbies.

Received any care or support provided by family or friends, even if given freely.
Shoulder injury compensation can help to take some of the stress out of your situation so that you can focus on your recovery without having to worry about the financial impact.
It can also support you as you deal with the life altering consequences of suffering a serious injury such as a broken bone or severe burn.
When you feel ready to talk about what happened, you can call our friendly advisors on for free advice. They'll be able to let you know whether they think you're eligible to claim for shoulder injury compensation and can answer any questions you may have.
The help and advice we offer is completely free and confidential, and there's no obligation to make a shoulder injury compensation claim. So if you'd just like someone to talk to about what happened, we're here to listen.
---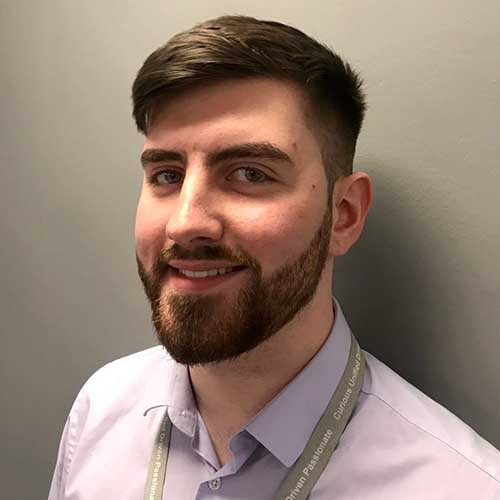 Meet Zeb Darroch - he's one of our expert, legally-trained advisors here at National Accident Helpline.
Like all of our friendly and professional team members, Zeb is highly experienced with the legal training that means he can quickly tell if you may qualify to make a shoulder injury compensation claim. He's a great listener too so you can describe your experience, your way and in your own time.
What are the shoulder injuries time limits?
What are the shoulder injuries time limits?
To qualify for making any no win no fee shoulder injury compensation claim, you must have been injured within the last three years. The accident must also have been completely or partially someone else's fault.
If you were 18 or over when the injury occurred, you have three years to make a personal injury claim from the accident date.

If you were under 18 at the time and no claim was made, you have three years from your 18th until your 21st birthday to claim.

You can make a shoulder injury compensation claim for a child under 18 on their behalf at any time up to their 18th birthday.

This is called being a '

litigation friend

' and is usually a parent, guardian or other officially-responsible adult.
There are exceptions to the three-year limitation, for instance where the claimant has experienced such severe injury they can't make the claim themselves or if they lack the psychological capability to do so.
If you've got any questions about making a no win no fee compensation claim, contact us for free and impartial advice on . We'll listen to what you've been through and let you know if we think you could make a no win no fee claim.
Alternatively, try our eligibility verifier which asks some easy questions about your experience and will let you know whether we think you may be able to make a shoulder injury compensation claim.
It's important to add that we'll never rush or pressure you. We're here to give you impartial and free no win no fee shoulder injury compensation claim advice so you can decide the right thing for you to do next.
---
Ministry of Justice compensation guidelines for shoulder injuries
The UK's Judicial College sets the official guideline amounts for general damages. These cover pain, suffering and loss of amenity that can be awarded in all types of shoulder damage claims.
Shoulder claim value amounts vary so it's hard to say what the average settlement value of a shoulder injury claim will be. That's why the Judicial College sets a range of potential damages that will be used as a guide.
Below are some examples of the latest compensation award ranges for common types of shoulder injury. If you've suffered any financial losses (for instance loss of income), they'll be added to your shoulder injury compensation award if your claim succeeds.
Types of shoulder injuries
Range of general damages

Minor

shoulder injuries

Up to £7,410

Moderate

shoulder injuries

£7,410 - £11,980

Serious

shoulder injuries

£11,980 - £18,020

Severe

shoulder injuries

£18,020 - £45,070
---
Frequently asked questions...
---
The time it takes to reach a settlement in a successful personal injury claim can vary significantly. It depends on how complex your case is, the type, severity and circumstances of your injuries, plus the time it takes to gather all the necessary medical evidence.
An injury claim duration is also affected by things like whether or not you know the identity of the other side and if the other side admits liability - or challenges it in court. A clear-cut road traffic accident claim may be settled in just weeks whereas a complicated medical negligence case may take up to three years or more.
As a rule of thumb, an uninsured driver claim takes three or four months. Other road and work accident claims may take four to nine months, trips and slips six to nine months, industrial disease claims between one year to 18 months and clinical negligence one to three years plus.
Yes you can - all the solicitors we work with, including our own legal firm National Accident Law - are able to handle injury compensation claims under no win no fee terms. This means that if your claim fails, you pay nothing and ensures that making a claim is risk-free.
That depends as shoulder injuries differ. While a soft tissue injury may just require physiotherapy, a complex break or fracture may need surgery. If you think you've seriously damaged ligaments or muscles in your shoulder, have suffered a suspected fracture/break or have a deploy penetrating wound that's bleeding, then get straight to your local A&E hospital department. For minor shoulder injuries, consult your GP first.
Contact us first on . We'll check your grounds to claim and then connect you with one of our specialist solicitors if you'd like to proceed.
How do I pay my solicitor when making a shoulder injury compensation claim?
How do I pay my solicitor when making a shoulder injury compensation claim?
A no win no fee arrangement is often known as a conditional fee agreement. It's the contract between you and your no win no fee personal injury lawyer.
No Win No Fee means if you don't win your no win no fee claim, you pay anything to anyone. Importantly, it means you get fair access to justice if you've been hurt in an accident that wasn't your fault.
If you win your claim, your solicitor will typically make the following deductions from the compensation you are awarded:
A 'success fee' for winning the claim.

The other side will usually be required to make a payment towards your legal costs and expenses but any shortfall may also be deducted from your compensation.

The cost of the premium for any legal protection insurance you may have needed to ensure your claim is risk-free.
You keep the rest and this will always be the majority of the compensation you're awarded. The deductions listed above will only be made when your compensation is paid.
There are no upfront costs and no hidden charges. Your solicitor will explain all this in detail at the start so you know what to expect if your claim succeeds.
At the start of your shoulder injury compensation claim, your no win no fee solicitor may need to take out a special legal protection insurance policy for you. It pays the costs if your claim were to fail and ensures claiming is risk-free. Insurance must always be in place just in case that happens.
They'll do this if you don't have an existing legal protection policy that has appropriate cover. It's a simple thing to check and your shoulder injury compensation solicitor firm will do so when they begin work on your claim.
---
---
About National Accident Helpline
Experienced - Serving the nation for over 26 years.
Accredited - Personal injury experts you can trust.
Trusted - Rated 'Excellent' on Trustpilot with more reviews than any other Helpline.
National - Every day, we help 100's of people across the UK who've been injured in accidents.
---
About our solicitors
When you're looking for a personal injury company to help you make a shoulder injury compensation claim, you're in safe hands with the carefully-selected personal injury solicitors we work with.
We'll always ensure you get the specialist legal representation you need for your type of shoulder injury compensation claim.
As well as working on a no win no fee basis, our solicitors will also protect you from upfront costs and hidden charges. Our no win no fee charges guarantee means you won't have to pay anything before starting your claim.
To find out whether you could claim, or for advice and answers to your questions, contact us free on to talk to one of our friendly, legally-trained advisors.
---
Is National Accident Helpline a claims management company?
Is National Accident Helpline a claims management company?
No, we aren't. National Accident Helpline is an independent personal injury advice brand owned by legal practice National Accident Law. We are regulated by the Solicitors Regulation Authority (SRA), the independent professional ethics and standards regulator that licences all solicitors across England and Wales. Our SRA registration number is 655606.
Claims management companies (CMCs) are overseen by a different regulator, the Financial Conduct Authority (FCA). CMCs do not have their own law practices. We advise on personal injury claims as part of National Accident Law. We also work with a national network of specialist law firms who we choose carefully and check closely to make sure you always receive an outstanding legal service.
---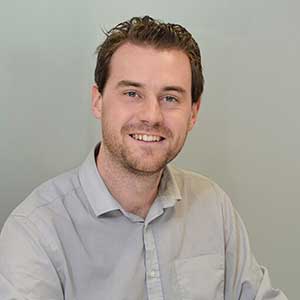 Shoulder injuries can happen easily in any sort of impact accident, slip or fall and they can seriously limit your ability to do even the simplest of tasks. They can limit your everyday life, reduce your mobility and even your ability to work.

"We always work hard to build the strongest case for shoulder injury compensation and this gives you the time you need to recover and start getting your life back on track.
Jacob Underwood
Senior Litigator, National Accident Law