What is whiplash?
Many people think whiplash is a minor injury. But it can have uncomfortable, long-lasting effects on your life. In severe cases, whiplash symptoms and damage can be permanent. Whiplash is the most common injury in car accidents, with half of all car accidents in England resulting in a whiplash injury.
Whiplash is caused by a sudden jolt or stretching of the neck that damages the ligaments. It's a common injury for drivers or passengers involved in a rear-end shunt on the road - and it doesn't take much force. Many whiplash injuries occur in low speed collisions - between five and 10 mph. The severity of a whiplash injury depends on how well you're restrained (so always wear your seatbelt) and if your seat headrests are positioned correctly or not.
Whiplash can also be caused by a trip, slip or falling accident.
The impact snaps the head forward and back suddenly, which causes a sprain. Symptoms include swelling, pain, headaches and dizziness - all of which can affect how you go about your day-to-day life. In most cases, whiplash is extremely painful and can limit your mobility. It could mean you have to take time off work or be unable to drive while you recover too.
Older people - and those already experiencing neck conditions like arthritis - are more prone to whiplash. Muscles and ligaments lose flexibility and strength with age and are, therefore, more vulnerable to damage.
How many whiplash injury compensation claims are made in the UK?
---
Did you know?
According to the Association of British Insurers, more than 1,500 whiplash injury
compensation claims are made in the UK every day.
That's nearly 550,000 every year - and most of them are caused in a road traffic accident.
---
What is whiplash?
We explain what a whiplash injury is and how it is caused.
Can I make a whiplash claim?
Can I make a whiplash claim?
Any type of accident where the neck is jolted suddenly has the potential to cause whiplash. At National Accident Helpline, we might be able to help you claim for compensation if:
You suffered a whiplash injury in an accident during the last three years
It was the fault of somebody else - whether partially or fully
You can also claim for whiplash at any time on behalf of a child who was under the age of 18 at the time of the accident.
If they choose to make a whiplash claim for that accident after their 18th birthday, that three-year limit will then apply and they'll have until their 21st birthday to do so.
If the accident that caused your whiplash injury wasn't your fault, you shouldn't feel rushed into returning to work. But we also know that taking time off that you hadn't planned for can cause financial strain and worries about meeting your responsibilities. Your compensation settlement could help you cover the cost of that time off work, as well as the cost of medical treatment or any other impacts on you and your family's lives.
---
Road accident whiplash
Nobody deserves to be injured because somebody else has been negligent or was driving dangerously. Whether you're the driver of a car, a passenger in a car or on public transport, or even a cyclist or pedestrian, you could be eligible to claim for compensation.
Claiming as a passenger
If you suffer whiplash as a passenger, we can still help you. You don't need to worry about leaving the other driver with an expensive bill if you make a claim either. The compensation won't be paid by them personally - but by their insurance company instead.
---
Why should I choose National Accident Helpline for my whiplash claim?
Why should I choose National Accident Helpline for my whiplash claim?
We're the UK's biggest personal accident injury advice specialist - helping people just like you, who suffered whiplash in an accident that wasn't their fault, for over years_since years. With our comprehensive expertise and know-how, we can tell you if we think you have grounds for a whiplash injury claim quickly and easily.
Not ready to call us? Why not use our claims checker and answer some simple questions to find out if you could make a whiplash claim.
Once you are ready, our friendly team of skilled personal injury advisors are here to help. We'll talk through the circumstances of your injury and assess your claim - but we'll never push you into anything you don't want to. It's always your decision.
If you go ahead with your claim for whiplash compensation, we'll introduce you to one of our specialist law firms - usually on the same call. We carefully monitor the service standards of all the law firms we work with. That way, we can make sure you have a smooth, hassle-free experience at what we know can be a stressful time for you and your family.
We've already helped more than 2 million people find out if they could claim for an injury that wasn't their fault - people like Amelia, who struggled with pain after being injured in a car accident and was left unable to do physical jobs or go to the gym. Hear Amelia's story below.
---
Customer stories: Amelia | National Accident Helpline
Amelia called us after she suffered whiplash in a car accident.
Find out what people who chose National Accident Helpline have to say
How do I start a whiplash injury claim?
How do I start a whiplash injury claim?
For free, impartial advice about your whiplash claim, call us today on . Our friendly, legally trained advisors are ready and here to help you find out if you have a case. We'll never rush or pressure you into starting a claim either - we take everything at your own pace, so you're always at ease with the process.
---
How much does claiming for whiplash cost?
How much does claiming for whiplash cost?
Our specialist whiplash solicitors handle your case on a no win no fee basis (unless in exceptional circumstances). This means that, if you should be unsuccessful with your whiplash claim, you'll pay nothing.
There are no up-front costs to pay when you make a claim. If you are successful in claiming for whiplash compensation, your solicitor will deduct a pre-agreed percentage from your damages award as payment for their services.
---
Small claims personal injury and whiplash law changes
The rules for making a small personal injury claim following a road traffic accident changed on 31st May 2021. The government introduced a tariff for whiplash claims linking compensation awards to the duration of the injury. They are designed to reduce the number and cost of exaggerated or fraudulent claims plus reduce motor insurance premiums for drivers. The changes mean:
The small claims general damages limit will rise for road traffic accident injuries from £1,000 to £5,000.
Compensation for soft tissue and whiplash injury claims is now fixed, banded by severity, and lower than before.
People can no longer recover their legal costs from the other side in a small claim. These will now be deducted from compensation awards up to £5,000.'
Some other minor road traffic accident injuries - like simple fractures - are now classed as a small claim.
People now have the option to make a small road traffic accident claim themselves online, without needing help from a solicitor.
The changes do not affect vulnerable road users (like pedestrians or cyclists) and do not apply to other types of personal injury claim like accidents at work, accidents in public or medical negligence cases.
---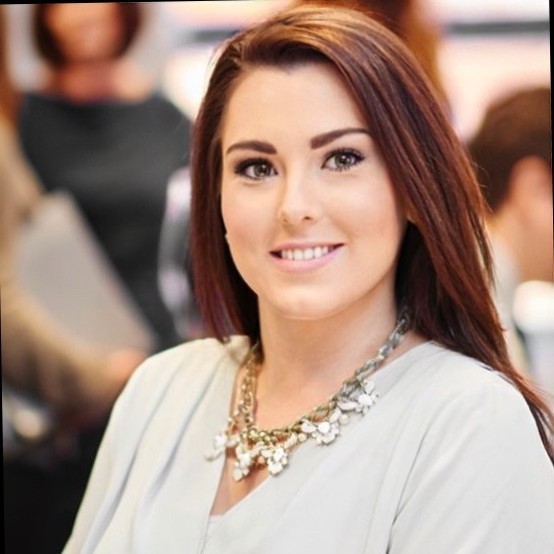 As specialist personal accident solicitors, we understand the impact of whiplash injury. It's our job to deliver an excellent service that not only makes your compensation claim smooth and fuss-free but also helps you focus on getting back to full fitness as soon as possible.
Legal & Compliance Manager, National Accident Law
How much compensation do you get for whiplash?
How much compensation do you get for whiplash?
We'll look at each case on an individual basis to make sure you get the help that's right for you and your situation. Every whiplash claim is different and can affect people in different ways. That's why we're not able to tell you exactly how much your compensation will be before you claim.
You can, however, try our free whiplash compensation calculator for a rough idea of the amount you might receive.
Your solicitor will take many things into consideration to build a case that's as accurate as possible. As well as looking at the pain and suffering caused by your whiplash injury, your solicitor will also factor in:
Medical expenses - including any private treatment and prescription costs
Lost earnings
Travel and accommodation costs
Care - even if given for free by a friend or family member
Loss of (or limitation to) your hobbies, sports and social activities
The future impact of your injuries
The Judicial College - part of the Ministry of Justice - publishes the compensation guidelines for all personal injury claims, including those for whiplash.
| | | |
| --- | --- | --- |
| Whiplash \ soft tissue injury duration (months) | Revised damages - whiplash only | Revised damages - whiplash including mild psychological injury |
| Not more than 3 months | £240 | £260 |
| More than 3 months but not more than 6 | £495 | £520 |
| More than 6 months but not more than 9 | £840 | £895 |
| More than 9 months but not more than 12 | £1,320 | £1,390 |
| More than 12 months but not more than 15 | £2,040 | £2,125 |
| More than 15 months but not more than 18 | £3,005 | £3,100 |
| More than 18 months but not more than 24 | £4,215 | £4,345 |
There are additional compensation bands for more severe whiplash or neck injuries that involve serious soft tissue damage:
| | |
| --- | --- |
| Description | Value |
| Injuries causing spondylosis with permanent pain | £10,960 to £19,920 |
| Severe neck injury with restricted recovery | £19,920 to £30,690 |
| Severe neck injury causing chronic, permanent symptoms | £36,240 to £44,630 |
| Severe neck injury causing chronic, permanent symptoms | £6,290 to £10,960 |
Until your solicitor has started negotiating on your behalf, they won't be able to give you an exact figure of the whiplash compensation you could be entitled to. With years_since years' of experience, our whiplash compensation calculator can give you an estimate of the amount you could receive
---
Compensation Calculator
Compensation Calculator
We'll calculate your compensation in a few minutes.
What happens if I suffer a whiplash accident abroad?
What happens if I suffer a whiplash accident abroad?
If you suffer a whiplash injury in an accident while abroad, the time limits for making a claim may be different to those here. You might still be able to claim under UK law - but it will depend on what happened and where. Your solicitor can give you all the advice you need.
---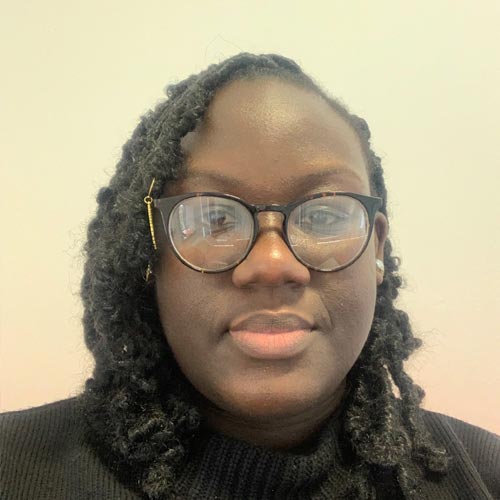 The most important thing we can do is put people at their ease while explaining the options they have. If they've got grounds for a claim and want to go ahead, we can connect them with one of our specialist solicitors. No rush, no pressure - it's that simple.
Operations Team Manager, National Accident Helpline
What if the other driver wasn't insured or can't be traced?
What if the other driver wasn't insured or can't be traced?
This can make things a little more complex, but there's a special system to deal with these road traffic accident injuries (including whiplash). Your solicitor will take your claim to the Motor Insurers' Bureau (MIB), which assesses all injury claims on the road where the other driver was uninsured or couldn't be traced - for instance in a hit and run incident.
If you've been unlucky enough to be hurt in such circumstances, get in touch with our team. We'll be more than happy to talk you through what happens when a claim goes to the MIB.
---
What's the difference between 'split liability' and 'knock for knock'?
What's the difference between 'split liability' and 'knock for knock'?
It's important that you don't confuse these claim terms.
A 'split liability' agreement is where both sides accept 50% of the blame for the accident. It means the other side's insurers will pay you 50% of the overall value of your claim. So, if your claim is valued at £1,000, you'll receive £500, and your legal costs will be deducted from these damages.
In a 'knock for knock' agreement, each party is compensated by their own respective insurance companies. This is regardless of who is actually at fault for an accident. It's usually used when neither side can agree liability in a claim.
---
Frequently asked questions...
The time it takes to settle a case depends on two main factors:
if the other side accepts liability and
the severity of the whiplash injury.
Minor cases where the other side admits liability will normally settle in two to three months. Serious cases of whiplash take longer as your personal injury solicitor has to gather more medical evidence. Where the other side denies liability, there will likely be an extended period of negotiation between the parties before agreement is reached - and if the case goes to Court, you could be looking at around 12 months. Whiplash injury claims after a hit and run, where the other driver failed to stop or is untraceable, all involve time-hungry detective work. Not only for your personal injury solicitor but also for the police and the Motor Insurers Bureau (MIB) too. Such cases could easily stretch beyond 12 months or more.
It's hard to give a precise number and it's also hard to give a reliable average settlement figure as each case differs in severity, complexity and circumstance.
What we say is that a genuine whiplash claim has every chance of success. Our approved network of specialist personal injury lawyers are expert at doing the right thing, in the right circumstances and always in the right way.
The first step is to assess all the details of your accident. These include important information like vehicle speed and direction, whether you were wearing your safety belt (front or backseat), whether the airbags deployment, headrest position and any medical restraints used after the accident if the emergency services attended.
The second step is to analyse all your medical needs, appointments, assessments and treatments post-accident. These could include any pre-existing medical conditions which may have made things worse - such as osteoporosis or other bone, musculature and soft tissue problems.
Your whiplash solicitor will arrange a medical assessment for you that'll help join all the evidence dots and build your case that proves how the injury was caused. If the other side denies liability, then your solicitor will negotiate with their insurers. If those negotiations fail, then the case will likely be referred to Court and go in front of a Judge: however, this is very much a last resort. The vast majority of claims are settled without going to Court.
What are the symptoms of whiplash?
What are the symptoms of whiplash?
If you're in a car accident or experience a sudden jolt to the neck, you might be suffering from whiplash. It's a common injury from road traffic accidents - affecting the soft tissue around the neck, which can cause pain and stiffness.
Other symptoms of whiplash can include:
Headaches - sometimes with blurred vision and fatigue
Aching - difficulty moving or turning the neck
Swelling and inflammation
Pain in shoulders or arms - also sometimes in the upper and lower back, causing pain when walking
Dizziness and possible nausea
If you think you're suffering from whiplash, we recommend you see your GP as soon as you can. They'll check the extent of your injury and may offer treatment to help relieve your pain.
---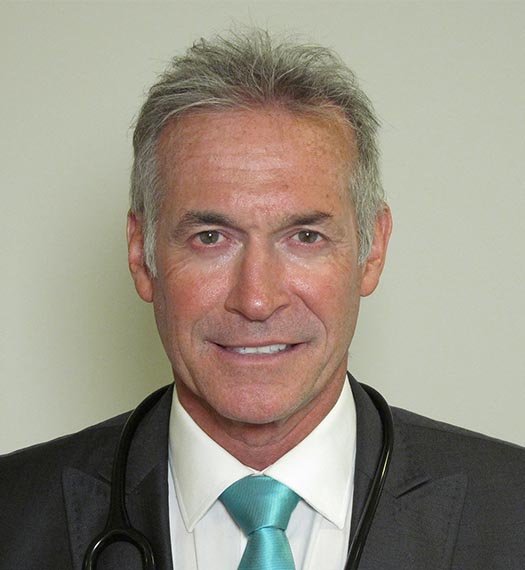 If you've been involved in a road traffic accident, it's always best to see your GP just in case. Like some other internal injuries, whiplash isn't always immediately apparent and can take time to show itself.
Television GP
How is whiplash normally treated?
How is whiplash normally treated?
Most types of whiplash injury normally heal on their own after a few weeks or months - or after treatment. But severe whiplash - like any serious neck injury - can take a long time to recover from, often with painful symptoms that can make everyday life difficult.
The most important thing to do if you think you have a whiplash injury is to see your GP as soon as you can. Your injury could be more serious than you think, and it may even take a couple of days for symptoms to show themselves.
Early medical diagnosis can help your solicitor build your whiplash claim - making it as accurate and strong as possible. The NHS website offers some helpful advice on treating whiplash injury, while you can also download this NHS guide with tips and reminders to help your recovery.
If your whiplash symptoms are starting to make everyday tasks hard to do, go back to your GP and ask for their advice on further medication, treatment or psychological support if you need it.
---
Kayleigh Eastley was involved in a car accident as a passenger
I'd rate National Accident Helpline 5/5 and I'd definitely recommend the process to someone who found themselves in the same situation
More customer stories
Our tips for reducing the effects of whiplash after a road traffic accident
The impact of a road traffic accident on the body can vary enormously. It's almost impossible to rule out some sort of injury, however minor. But there are some common-sense things you can do to reduce the risk of whiplash and associated injuries.
Airbags do a great job of softening the impact in a crash, but they deploy explosively in about 1/20th of a second. Don't sit unnecessarily close to the steering wheel. This lets the airbag do its job properly and will help protect your nose, face, hands and chest from cut or fracture injuries when they are triggered.
The law says you must wear seat belts front and back, so always click yourself in. To make sure the inertia locks work properly, make a point of giving the belts in your vehicle a sharp tug from time to time. A broken seat belt is very dangerous.
Your head restraint is there to support your head and neck in a road traffic accident. Check the top of your restraint is in line with the top of your head and make sure it's as close to the back of your head as possible when you're in the seat. This will help reduce the jolt that can cause whiplash.
The Royal Society for the Prevention of Accidents (ROSPA) has more head restraint advice that can help you in the event of a road accident.
---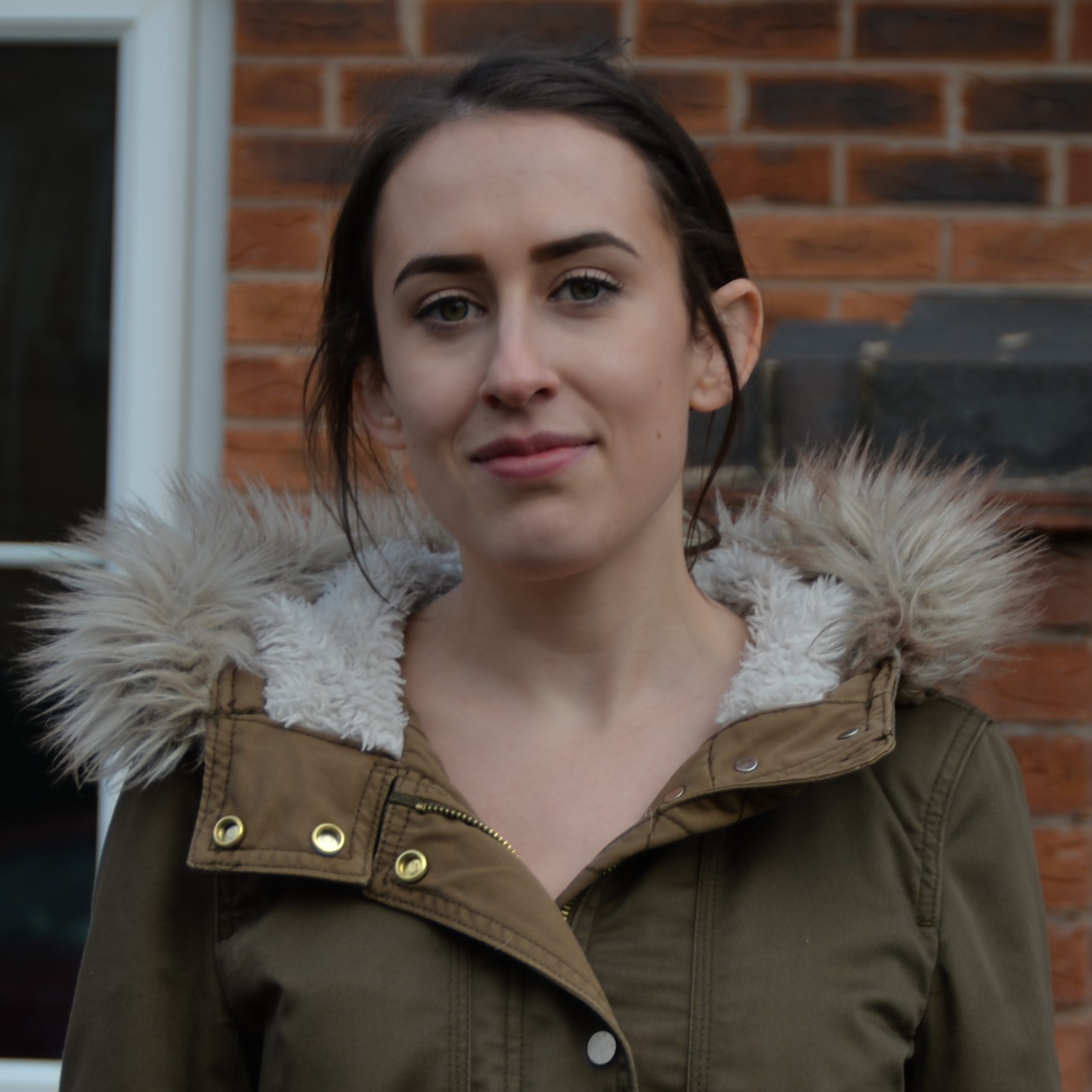 We were able to help Amelia, a nurse who suffered whiplash as a passenger.
I didn't realise that I had injured myself at the time. It wasn't until 48 hours later when the injury started to show. The lady from National Accident Helpline was really friendly, reassuring and put me at ease. When I got my settlement it was such a relief. I was starting to feel like myself again.
Amelia