We can help you make an arm injury claim
An arm injury can be painful and restricting, especially if you've suffered a broken bone. However, even less serious injuries can impact on your ability to carry on with your normal routines. Even the smallest daily habits you take for granted can be severely affected.
Seeking arm injury compensation might not be the first thing on your mind after an accident, but it can help you get things back to how they were. Perhaps most importantly, a successful no win no fee arm injury claim can take some of the financial pressure away so that you can focus on recovering. Your claim compensation could cover the costs of things like:
Lost earnings due to time off work

Medical treatment

Travel and accommodation for you and your family

Rent or mortgage payments while you're left unable to earn
For example, you may have been unable to work during your recovery as your injury affected your ability to carry out normal job tasks such as lifting or carrying, driving or using a keyboard.
Alternatively, you might have lost your job altogether - something that can be especially difficult to come to terms with if you suffered your injury or broken arm at work. A successful compensation claim could be an important way for you to overcome what happened.
We understand that you've been through a lot and want to help to make the claims process as simple and stress-free as possible. That's why we'll put you in touch with the right solicitor for your claim type and cut out the legal jargon so that you know exactly what to expect.
What are the different types of arm injuries?
What are the different types of arm injuries?
There are many types of arm injury where we've helped people. Below are some examples of the most common that we've come across. However, if your experience isn't listed, don't worry. There's still a good chance we can help you as we're experienced in proceeding with a variety of broken arm and arm injury compensation claims.
The typical cases we represent include:
These can be anything from muscle tears and burns to sprains and collarbone injuries.
No matter what type of arm injury you've suffered, we may be able to help you claim compensation if it was caused by someone else's negligence. Contact us free on or if you prefer, just fill in our secure online form and we'll call you back at a time that suits you. We'll be able to let you know whether we think you're eligible to make a claim and can answer any questions you might have.
---
The different causes of arm injuries
There are many situations that can cause arm injuries and the circumstances are almost always unique.
Here are some of the most common causes of a broken arm or other type of arm injury:
There are also arm injuries that can take years to develop. Over time, these can have major consequences for the mobility of the arm. Some of the most common arm injury conditions we encounter include:
Repetitive strain injury (RSI)
Repetitive strain injury (RSI) is when repetitive movements cause pain or damage in muscles, tendons, and nerves. This type of arm injury can often affect the arm due to an accident at work. For example, if you work in an office, repetitive strain injury can be caused by typing or sitting in an uncomfortable position for hours at a time.
You may not consider RSI to have impacted your life, but we've seen how it can limit people's ability to carry out everyday tasks, on top of being physically painful.
Vibration white finger
Vibration white finger is mostly caused by using vibrating machinery at work. If your employer didn't warn you about this condition and give you the personal protective equipment and training you needed to avoid it, then it's likely we can help you. By not giving you the assistance you needed by law, your employer may well have acted negligently.
Vibration white finger can be a lasting workplace condition that affects you for the rest of your life. This is especially true in the more severe cases where vibration white finger can affect your blood vessels, nerves, joints, and muscles.
Find our more information about making a vibration white finger claim.
Carpal tunnel syndrome
Carpal tunnel syndrome is caused when a nerve in your wrist has been compressed. Symptoms can include numbness, weakness and pins and needles, and these may have become worse over time. Carpal tunnel injuries can cause constant discomfort and can affect your ability to rest and sleep, as symptoms often become worse at night.
Whatever the cause of your injured or broken arm, speak to us on and take the steps towards making a broken arm injury claim that could help you get back on track.
---
Frequently asked questions...
Yes, of course. Our helpline, our own law firm, the law firms we work with around the country and all insurers are operating as pretty much as normal with many people working securely from home. There may be some minor delays - for example if your ankle injury compensation claim needs a court hearing. However, much of the work is carried out by phone, email and using the government's internet claims system anyway, so things are as close to business as usual as they can be.
Contact us first and we'll check your grounds to claim and then connect you with one of our specialist solicitors if you want to proceed.
Yes, you can. If they're under 18, you'll need to make the claim on their behalf. This is called being a litigation friend as is usually done by a parent, guardian or other responsible adult. You can also act as a litigation friend if your loved one has been so seriously injured that they are unable to make the claim themselves.
No. National Accident Helpline is a brand that belongs to the personal injury legal practice National Accident Law. We're regulated by the Solicitors Regulation Authority (SRA), the independent professional ethics body that licenses all solicitors in England and Wales. Our SRA number is 655606.
Claims management companies (CMCs) are regulated by the Financial Conduct Authority (FCA). CMCs do not have their own legal practices.
We process personal injury claims as part of National Accident Law. We also work with a national network of specialist personal injury legal firms who we vet very carefully to provide you with the best possible customer experience.
With us, you're in safe and highly-capable hands.
How arm injury compensation can help
How arm injury compensation can help
It can take time to recover from an arm injury. In some cases, such as vibration white finger, you may always experience symptoms and never fully recover. For example, you may have been left with permanent nerve damage or scarring. We know that this can be upsetting and the impact it can have on your life.
If you're eligible to make a claim and decide to proceed, we'll connect you with one of our specialist personal injury solicitor firms. They'll look at the full picture, from the incident that led to your injury, identifying any instances of negligence, as well as the wider effect on your life. This means that if they can take on your claim, they'll seek compensation for everything you've been through, as well as any costs your injury has caused to you or your family.
---
Are there time limits for making a claim?
Are there time limits for making a claim?
There is a time limit in place, so speak to us as soon as you can if you want to make a claim. Usually, claims need to be made within three years of when the incident occurred or the condition was formally diagnosed.
However, if you're claiming on behalf of a child, the three-year limit doesn't apply until they turn 18 years old. It means that, up until that point, you can make a claim at any time.
There are exceptions to the three-year limitation, for instance if the claimant has experienced such severe injury they can't make the claim themselves or if they lack the psychological capability to do so.
If you have any questions or you're nearing the three-year deadline, get in touch with our friendly, legally-trained team on .
---
What is a typical arm injury claim payout? 
What is a typical arm injury claim payout? 
So, how much compensation would you get for a broken arm, fracture, or any other type of injury? We can't tell you beforehand how much you'll receive if you win your claim because the exact amount will depend on the circumstances.
There are different factors that affect how much compensation you might get if your case is successful. These include:
The severity of your injuries.

Any financial losses you've had that relate to your injury.

The impact of the incident on your life.

Payments you've made that relate to your injury, such as medical bills or prescription costs.

Whether the incident has affected your mental health.
The Judicial College is a government department in the Ministry of Justice. One responsibility it has is to set the guide amounts for general damages. They cover pain, suffering and loss of amenity that can be awarded in all types of personal injury claim. Below are some examples of the latest compensation award ranges for arm injury claims.
| | |
| --- | --- |
| Arm injury type | Compensation amount |
| Severe Injuries | £90,250 to £122,860 |
| Injuries resulting in permanent and substantial disablement | £36,770 to £56,180 |
| Less severe injuries where a degree of recovery will be made | £18,020 to 36,770 |
| Simple fractures to the forearm | £6,190 to £18,020 |
| Loss of arm below the elbow | £90,250 to £102,890 |
| Loss of one arm | £102,890 to £128,710 |
| Loss of both arms | £225,960 to £281,520 |
For an estimate of the average settlement for a broken arm at work, in a car accident, or any other circumstances that have led you to make an arm injury claim, our online compensation calculator will give you an idea. Answer a few short questions and this free calculator will give you a rough idea of what you might be entitled to.
---
Do I have a claim?
Do I have a claim?
If your arm injury happened within the last three years and was somebody else's fault, then it's likely we can help you make an arm injury claim. We realise it can often be difficult to know whose fault an accident was, but the best way to find out is to get in touch with our team on for free, helpful advice.
All our advisors are legally trained, which means they'll be able to let you know whether they think somebody was at fault for your injury and whether you can make a claim.
You can also use our online claim checker tool which estimates whether you have a claim based on your answers to some simple questions.
---
Tina Williams, from Reading, won £3,000 following a car accident
I had to have about 12 weeks of physiotherapy on my shoulder which was arranged by the solicitor National Accident Helpline put me in touch with. I'm glad I claimed
More customer stories
How to make an arm injury claim
There's no obligation to start a claim when you get in touch with us, our advisors are here to help and answer any questions you may have. They're great listeners and will chat with you about your accident and arm injury. Tell us what you've been through in your own time and in your way. If you're eligible to claim, beginning a claim is your decision.
If we think you have a claim and you decide you'd like to go ahead with your claim, we can pass you on to one of our specialist solicitors - usually on the same call if that suits you. The solicitor firm we connect you with will talk through your claim and will be able to answer any further questions you may have. They'll take care of everything else, from contacting and negotiating with the other side's insurance company to arranging your medical assessment. That means you can focus your recovery knowing that you're in the safest hands.
It's very rare that claims go to court - in our experience, around 95% of cases are settled by negotiation. In the unlikely event that you do have to go to court, your solicitor will be on hand to guide you through the steps.
---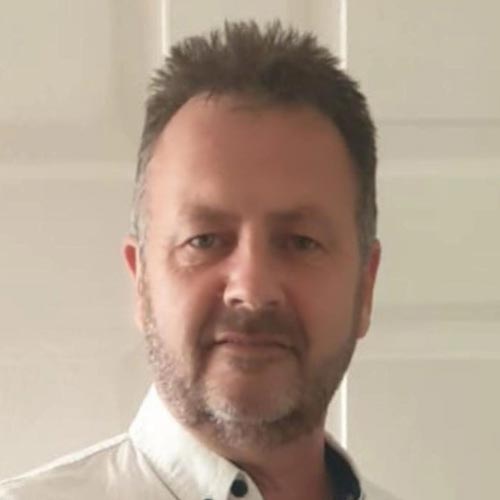 Meet David Griffiths - he's one of our Senior Litigators here at National Accident Law.
We think having a strong and trustworthy relationship with our customers is so important, which is why David's uniquely rounded insight into the personal injury process and knowing what it takes to build strong claims and positive outcomes for customers allows just that. Customers can feel at ease and confident knowing that their claim is in good hands.
Why make a claim with us?
Why make a claim with us?
We understand that when you're thinking about making a personal injury claim, you may be wondering if the solicitor firm is right for your type of claim.
We don't want anybody to feel hesitant or disappointed when they contact us. We're the UK's leading personal injury helpline and our free, no obligation consultation means you get the advice you need and know exactly how we can help. We work with a network of reputed solicitors across the UK who have experience in a wide range of personal injury claim types and we assess them carefully to make sure you'll always receive the best possible service. With National Accident Helpline, rest assured you'll always be in safe, compassionate hands.
---
---
Editable block title (hide option available)
The UK's most trusted personal injury advice specialists.
26 years of experience handling all types of personal injury claims.
Accredited and professional personal injury expertise.
UK-wide network of specialist personal accident injury solicitors.
---
Starting an arm injury claim with us is easy. Get in touch with us on for free. Alternatively, just fill in our online form below and arrange for us to call you back at a time that suits you.