Why make a no win no fee claim for back injury compensation?
Anybody who has suffered from a back injury will know how painful, restricting and depressing it can be. Back injuries can stop you from being able to do the simplest of tasks and put a stop to your everyday life.
In some cases, the effects of a back injury can be permanent, but even when the injury isn't permanent, they can take time to recover from and leave you wondering if and when you'll suffer back pain again.
We've seen how much of a financial impact back injuries can have - long periods of time off work with lower pay can leave you struggling to keep up with bills, rent or mortgage payments. Other expenses can mount up quickly too. To us, this feels wrong - but we can help you make it right.
If your injury was caused by somebody else, either by accident or negligence, then we're able to help you make a no win no fee back injury claim. Because we work with a national panel of specialist solicitors, you'll be supported throughout your claim.
Get in touch with us for free, impartial advice on , or fill in our secure online form to arrange for us to call you back. We'll never rush or pressure you into making a claim - we're here to help you understand whether you could claim and to answer your questions.
What are the typical circumstances where I could make a back injury claim?
What are the typical circumstances where I could make a back injury claim?
Back injuries can occur in pretty much any scenario you can think of that involves a physical impact or mishap. At work, in a road traffic accident, in a slip, trip or fall in a public place or in a sports accident.
They can also be caused by medical negligence. This is where by act or omission in surgery or treatment, a health professional damages your spine or makes an existing back condition worse.
At their worst, spinal injuries are life-changing and result in temporary or permanent paralysis because of the combined nerve and bone damage. The physical and psychological road to recovery is usually long and hard and can have serious impacts on family who may be caring for you.
Even a minor back injury like a sprain or strain can knock you back and make it difficult to do the things you took for granted.
---
Did you know?
Around 2,500 people suffer a spinal cord injury every year and approximately 50,000 of us are living with such life-limiting injuries at any given time.
Source: Spinal Injuries Association, 2020
A back injury at work claim
Back problems are the commonest type of health disorders in UK workplaces. That's not a major surprise. 56% of all non-fatal accidents reported at work - over 388,000 - during 2019/20 were caused by:
Slips, trips and falls on the same level.

Handling, lifting or carrying injuries.

Falls from height.
Workplace back injuries are similar to those found in our road accidents section that comes next. Typically, back injury and back conditions occur in the following circumstance at work:
In the office

- where poorly-designed or inadequate seating doesn't support the spine, shoulders and necks of employees who spend a lot of time sitting down at a desk.

Lifting and carrying

- where things like poor training, wet surfaces and unsafe working practices cause accident injury or cumulative spinal conditions. Such injuries typically occur in areas like retail, factories, construction, field engineering, warehousing and other physical jobs.

Freight lorry driving

- we all know how easy it is for our backs to stiffen up when driving. Long distance commercial drivers will typically

drive for up to nine hours a day

in a fixed position. A poorly-designed or defective driving seat can cause spinal damage.

Standing jobs

- where there's little chance to sit down and rest your back. These include jobs like chefs, kitchen staff, sales assistants and hospital medical staff. Poor working processes, slippery surfaces, inadequate break times, sub-standard training or limited rest space can all contribute to suffering a back injury that wasn't your fault.
People often ask us 'can I claim if I hurt my back at work'? If it wasn't your fault, you can. This means if your injury was potentially caused by your employer's negligence, we may be able to help you claim for back injury compensation. A back injury at work claim amount will vary according to its severity and the circumstances of your accident.
Call our friendly, legally-trained advisors for a confidential chat on . We'll be able to assess if you might have grounds to claim for compensation for back injury at work.
---
Making a back injury claim after a road traffic accident
Road traffic accidents are a common cause of back injury and they can often be serious. Research conducted by the Royal London Hospital in 2018 showed that 46% of patients who suffered a spinal cord injury were injured on the road and that they suffered the highest mortality rate at 37%.
Neck and spinal injuries for drivers and passengers range from whiplash damage to soft tissues, muscles and ligaments through to spinal cord trauma that can result in life-changing paralysis or fatality.
Vulnerable road users like cyclists, motorcyclists, pedestrians and horse riders are particularly at risk of severe spinal injury in an accident.
If you've been injured by a road traffic accident wasn't your fault, call us on . We can help you find out if you may have grounds to make a back injury compensation claim.
---
What are the common types of neck and spinal injury in a road accident?
What are the common types of neck and spinal injury in a road accident?
The impact forces in a vehicle accident are huge, even at low speed. A driver of average weight (70kg), wearing a seatbelt and coming to a sudden collision stop at 30mph in 30 milliseconds will be subject to:
Deceleration of over 45 times the force of gravity - or 'G'. That's like being hit with a force of more than 3,200kg - over three tons.

To put that impact in perspective, a pilot will pull 9-10G in the most demanding aerial manoeuvres before blacking out.

Ejecting typically subjects that pilot to 12-14G of acceleration and often results in some type of spinal fracture or compression injury.
The types of spinal injuries caused include:
Whiplash - one of the most common car accident injuries, causing damage to soft tissues, muscles and ligaments in the neck and shoulders. It often occurs in rear-end shunts where the head and neck are jerked forward sharply while the body stays still.
It can take hours or days for symptoms to appear. They include: pain, stiffness, dizziness, fatigue or blurry vision and vary from mild to severe. It often requires physiotherapy during recovery.
Spinal fracture - often occurs in accidents where the seatbelt doesn't hold you in place properly. The lower half of the body remains still, but the torso and head are jerked around, sometimes causing compression fractures in the vertebrae. Symptoms include: painful breathing while sitting or walking, numbness, a general sense of weakness and bladder issues.
Treatment depends on severity and ranges from rest through to surgery.
Herniated discs - better known as a slipped disc. The soft, jelly discs between your vertebrae can be squeezed very hard in an accident. They can move and compress nerves causing severe pain and numbness that takes time to heal.
Treatment usually involves physiotherapy and pain relief, with surgery in more serious cases.
Spondylolisthesis - when a stress fracture forces vertebrae out of position, spondylolisthesis can occur. It squeezes nerves in the spinal cord, causing pain, numbness and difficulty walking.
Treatment depends on severity and location of the damaged vertebrae but it's usually either physiotherapy or surgery.
Spinal stenosis - spinal stenosis isn't usually caused by a road accident directly, but can cause someone with asymptomatic spinal stenosis to develop symptoms. The condition is usually found in people over 60 and is where the spinal column narrows around the spinal cord and compresses sections of nerve tissue.
A spinal specialist will be able to assess if your accident triggered the symptoms and then determine the right course of treatment.
Spinal cord injuries (SCI) - are often the most serious and are where the cord itself is bruised, torn or severed. They can occur even in low speed accidents. SCI injuries can result in various forms of paralysis and can be permanent, involving loss of feeling and movement in some or limbs.
Brachial plexus injury - your brachial plexus is a network of nerves in your spine that sit between your shoulder blades. Damage to this nerve network can cause an injury called brachial neuritis, also known as Parsonage Turner syndrome. The damage to your nerves can lead to numbness or tingling, as well as pain in the arms and hands.
---
How we approach sensitive calls
We know it can be difficult to cope with the seen and unseen effects of an injury that wasn't your fault, so that's why our Legal Support Advisors (LSAs) are fully trained to help you through an emotional and important part of the recovery process.
Your back injury compensation
No two cases are the same and so back injury compensation payouts vary. We look at each case on an individual basis so we can decide the best way to help you and who's the most suitable solicitor for your claim.
Because of this, we can't tell you exactly how much back injury compensation you might receive, but you can get an estimate by using our compensation calculator.
We'll work hard to make sure you get the full amount of compensation you're owed. Your solicitor will take anything caused by your injury into consideration when putting together your back injury claim.
For example, they'll take into account:
Any medical treatment, medications costs, adaptations made to your home.

Any care you've received, even if given for free by a family member.

Lost earnings due to time off work.

The effect your injury has had on your social life and hobbies.

The wider effects on your family.
Your compensation can't take away what you've been through, but it really can help you get as much of your independence back as possible.
---
Paul Dolby received over £2,000 in compensation
I found National Accident Helpline's number on the internet and gave them a call. I eventually received over £2,000 in compensation, as well as physiotherapy to help me recover
More customer stories
How to start a back injury claim
If you're unsure whether you could make a back injury claim, contact us free on . Our legally trained advisors will listen to everything you have to say and will be able to tell you whether they think you have a claim.
First and foremost - we're here to offer advice. We'll never rush or pressure you into claiming.
If you do decide you'd like to go ahead, we can connect you with one of our specialist solicitors. We take the hard work out of finding the right solicitor so that you can focus on your recovery.
Your solicitor will be the point of contact throughout your claim - we monitor the standards of their service so you can be sure you'll receive the best possible service. They'll keep you up to date and will be on hand to answer any questions you might have.
---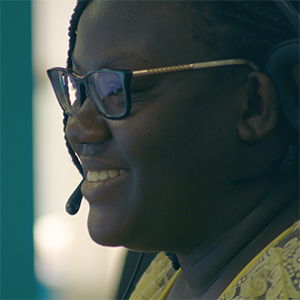 Meet Yaa Oduro - she's one of our highly- experienced and legally-trained advisors at National Accident Helpline.
Like all of our friendly and professional team members, Yaa has great listening skills and pays close attention to what our customers have been through. It's her job to help people understand whether or not they may have grounds for a claim.
Are there time limits for making a back injury compensation claim?
Are there time limits for making a back injury compensation claim?
Yes there are. To qualify for making any no win no fee back injury compensation claim, you must have been injured within the last three years. The accident must also have been wholly or partially the fault of someone else.
If you were 18 or over when the injury occurred, you have three years to make a personal injury claim from the accident date.

If you were under 18 at the time and no claim was made, you have three years from your 18th until your 21st birthday to claim.
There are exceptions to the three-year limitation, for instance if the claimant has experienced such severe injury they can't make the claim themselves or if they lack the psychological capability to do so.
If you've got any questions about making a no win no fee compensation claim, contact us for free and impartial advice on . We'll listen to what you've been through and let you know if we think you could make a no win no fee claim. Alternatively, you can try our eligibility verifier which asks some simple questions about your experience and will let you know whether we think you may be able to make a back injury claim.
It's important to add that we'll never rush or pressure you. We're here to give you impartial and free no win no fee compensation advice so you can decide what to do next.
---
How much is the average settlement for a back injury compensation claim?
How much is the average settlement for a back injury compensation claim?
We realise that if you've suffered from an injury, the last thing on your mind will be making a compensation claim. But with over 26 years' experience in helping people with personal injury claims, we've seen the difference back injury compensation can make.
It's not possible to give you an accurate idea of how much back injury compensation you might receive in a successful claim until your solicitor has investigated all the details.
When working on your case, your specialist solicitor will consider any impacts or expenses your ligament or tendon injury has caused you and your family. This is so that you're fully compensated for your pain and suffering and so you can pay for your rehabilitation and recovery.
To get an estimate of the amount of back injury compensation you may be owed, try our compensation calculator. It'll give you an estimated figure of how much compensation you could receive.
---
The official back injury compensation claim guidelines
The Judicial College is a government department in the Ministry of Justice. One responsibility it has is to set the guide amounts for general damages. They cover pain, suffering and loss of amenity that can be awarded in all types of personal injury claim.
Below are some examples of the latest compensation award ranges for back injury claims. If you've suffered any financial losses (for instance loss of income), these will be added to your award if your claim succeeds.
| | |
| --- | --- |
| Type of injury | Compensation range |
| Back injury recovering in up to two years | £2,300 - £7,410 |
| Back injury recovering in two-five years | £7,410 - £11,730 |
| Back injury causing serious permanent symptoms | £26,050 - £36,390 |
| Neck injury involving severe soft tissue damage | £42,680 - £52,540 |
| Back injury causing chronic permanent symptoms | £36,390 - £65,440 |
| Severe back injury with spinal cord damage | £85,740 - £151,070 |
---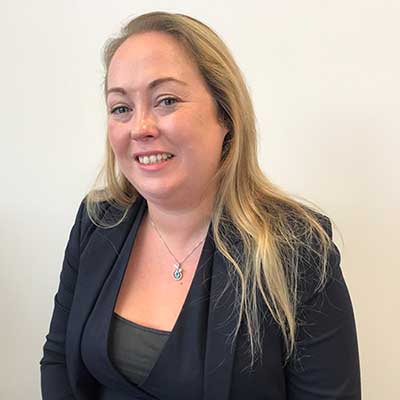 Back injuries are complex, take time to heal and can turn people's lives upside down. Mobility suffers and an even a relatively minor injury can mean time off work and a loss of income.
We understand the impact this type of injury can have on our customers' lives and those of their families. We take care to build the strongest case possible to secure the right outcomes for our customers making a back injury compensation claim.
Natalie Maxwell
Litigation Manager, National Accident Law
So how do I pay for making a back injury compensation claim?
So how do I pay for making a back injury compensation claim?
You do this with a no win no fee arrangement, also known as a conditional fee agreement. It's the contract between you and your no win no fee specialist back injury compensation solicitor.
There are no upfront costs or hidden charges but if you win the claim, you'll be asked to pay any costs and expenses, not paid for by the other side, out of your compensation. This is likely to happen in most cases, as the other side is only required to make a contribution to your legal fees.
These costs will only be deducted when your compensation is paid, and may include:
A 'success fee' which compensates the solicitor for the risk they take, as if your claim is unsuccessful they won't be paid at all.

Any other legal costs or expenses not recovered from the other side, such as the costs of any legal expense insurance.
When you start your claim, your solicitor will take out legal insurance protection on your behalf. This is sometimes called ATE (After The Event) insurance. If your claim is unsuccessful, then the other party's costs will be paid out of this insurance.
If you don't receive any compensation, then you won't have to pay for the ATE insurance. If your claim is successful, then it'll be paid out of your compensation as part of the fees.
Your solicitor will discuss this with you at the start, so you'll know what to expect when your claim settles. If you don't win your no win no fee claim, you pay nothing to anyone.
---
Frequently asked questions...
---
No. UK employment law protects you from any disciplinary action, whether overt or underhand. Employers are legally required to have insurance in place to cover negligent injury to their people. In a successful back injury compensation claim, the insurance company providing the cover will pay back injury compensation, not the employer. That ensures no-one is hit with a bill they can't pay.
Yes, you can. If they're under 18, you'll need to make the claim on their behalf. This is called being a litigation friend as is usually done by a parent, guardian or other responsible adult. You can also act as a litigation friend if your loved one has been so seriously injured that they are unable to make the claim themselves.
Yes, of course. Our helpline, our own law firm, the law firms we work with around the country and all insurers are operating as pretty much as normal with many people working securely from home. There may be some minor delays - for example if your ankle injury compensation claim needs a court hearing. However, much of the work is carried out by phone, email and using the government's internet claims system anyway, so things are as close to business as usual as they can be.
Contact us first and we'll check your grounds to claim and then connect you with one of our specialist solicitors if you want to proceed.
About our solicitors
When you're looking for a personal injury company to help you make your claim, you might be worried about the credibility of the solicitors you'll work with. With us, you're in safe hands.
We work with a national panel of personal injury solicitors who we carefully choose based on specialisms - this means you'll get the legal representation you need for the best chance of making a successful claim.
As well as working on a no win no fee basis, our solicitors will also protect you from upfront costs and no win no fee hidden charges. Our no win no fee charges guarantee means you won't have to pay anything before starting your claim.
To find out whether you could claim, or for advice and answers to your questions, contact us free on to talk to one of our friendly, legally-trained advisors.
---
---
Why choose National Accident Helpline?
Experienced - Serving the nation for over 26 years.
Accredited - Personal injury experts you can trust.
Trusted - Rated 'Excellent' on Trustpilot with more reviews than any other Helpline.
National - Every day, we help 100's of people across the UK who've been injured in accidents.
---
Is National Accident Helpline a claims management company?
Is National Accident Helpline a claims management company?
No, we aren't. National Accident Helpline is an independent personal injury advice brand owned by legal practice National Accident Law. We are regulated by the Solicitors Regulation Authority (SRA), the independent professional ethics and standards regulator that licences all solicitors across England and Wales. Our SRA registration number is 655606.
Claims management companies are overseen by a different regulator, the Financial Conduct Authority (FCA). CMCs do not have their own law practices. We advise on personal injury claims as part of National Accident Law. We also work with a national network of specialist law firms who we choose carefully and check closely to make sure you receive an outstanding customer experience.
---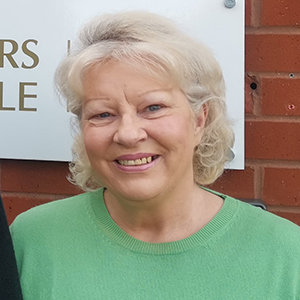 What's really noticeable about back injuries is the incredibly disruptive impact they can have on every aspect of daily life. Work and financial worries plus sometimes slow and painful recovery can have a significant psychological impact. It's great to put people at their ease and know there's someone just a click or a call away who really can help with a back injury claim.
Honora Green
Legal Support Advisor, National Accident Helpline