What is carbon monoxide poisoning?
Carbon monoxide (or CO for short) is an odourless, tasteless and invisible toxic gas that can cause illness with mild exposure and kill with sustained exposure. It's produced when everyday fuels such as gas, petrol, diesel, oil, wood and coal don't burn off properly.
Poisoning can occur when CO builds up in an enclosed or poorly-ventilated space and is then inhaled over a period of time. For instance, carbon monoxide can be particularly dangerous in a bedroom with a faulty gas heater.
Carbon monoxide poisoning causes in homes and elsewhere
Common causes of exposure include poorly-installed, badly-maintained, blocked, faulty or insufficiently-ventilated household appliances and systems like:
Open fires, gas fires, wood burning stoves, chimneys and flues.

Cookers, boilers and water heaters, including portable equipment and equipment fitted in caravans, camper vans or mobile homes.

Household central heating systems.

Faulty vehicle exhaust systems.
Some paint and cleaning fluids contain a solvent called dichloromethane (methylene chloride). Our bodies break this down into carbon monoxide when the fumes are inhaled and this creates the same health risks.
The only combination of circumstances you need for potential CO poisoning is being in an under-ventilated space with faulty, fuel burning equipment or noxious fluids. This means poisoning can happen at home, at work or while driving in a vehicle.
---
Did you know?
According to the NHS, there are around 60 carbon monoxide fatalities every year across England and Wales.
Source: NHS, 2020
We can help if you've been poisoned by carbon monoxide
Carbon monoxide is completely invisible. This makes it very dangerous, because you might not realise you've been in contact with it until you start to suffer from the symptoms of poisoning.
Employers, landlords and owners of businesses have a duty to make sure you're protected from carbon monoxide because of how serious the side effects of exposure can be.
If they've failed to uphold their responsibility to keep you safe, then you may be able to make a no win no fee claim for carbon monoxide poisoning compensation. This isn't just because it may have resulted in physical harm or illness - you and your family may have been put at risk and suffered financially and emotionally.
We understand how upsetting it can be when someone else has acted negligently and this has impacted your life.If you'd like to speak to us about your exposure to carbon monoxide or the process of making a carbon monoxide claim, then please call us for free on to speak to one of our friendly, legally trained advisors today. You won't feel rushed or pressured to start a claim when you call, we'll simply give you the free, impartial advice you need.
---
Why choose National Accident Helpline?
Experienced - Serving the nation for over 26 years.
Accredited - Personal injury experts you can trust.
Trusted - Rated 'Excellent' on Trustpilot with more reviews than any other Helpline.
National - Every day, we help 100's of people across the UK who've been injured in accidents.
---
---
What are some symptoms of carbon monoxide poisoning?
What are some symptoms of carbon monoxide poisoning?
A tension headache where you have pain on both sides of the head and tightened neck muscles is the commonest symptom of mild exposure.
Other mild symptoms can include:
Dizziness

Feeling sick and/or vomiting

Feeling tired and confused

Shortness of breath or difficulty breathing

Stomach pain.
Symptoms of mild carbon monoxide poisoning are similar to those for flu (but without a raised temperature) and food poisoning. The symptoms usually get worse the longer you're exposed to the gas and often recede when you're away from the gas.
In there's a lot of carbon monoxide in the air, prolonged inhalation for up to two hours can lead to:
A loss of balance, vision or memory

Loss of consciousness.
---
What can happen after heavy exposure to carbon monoxide? 
What can happen after heavy exposure to carbon monoxide? 
Longer-term exposure can have very serious side-effects which can be permanent. They include:
A foggy mental state and personality changes resembling intoxication.

Vertigo

- feeling the room is spinning around you.

Ataxia

- loss of coordination through damage to the nervous system.

Tachycardia

- breathlessness and a racing heart beat above 100 beats per minute at rest.

Chest pain from

angina

or

heart attack

.

Muscle spasms and seizures caused by random and uncontrolled bursts of electricity in the brain.

Complete loss of consciousness where death can follow in minutes without emergency medical help.
Children and elderly people are particularly vulnerable to the effects of carbon monoxide poisoning.
If your child or an elderly relative has been injured in this way, please get in contact. We know how hard it can be to see someone close to you go through such a hard time. We can help by providing free and impartial advice - simply give us a call on .
---
What is the treatment for carbon monoxide poisoning?
What is the treatment for carbon monoxide poisoning?
If you think you may have suffered low-level exposure to carbon monoxide in home or work, visit your GP. Mild exposure doesn't usually need treatment but always make sure you seek medical advice.
If you've been exposed to high levels and are suffering any of the systems listed above, then go straight to your local hospital A&E department.
While your symptoms will indicate whether or not you've been poisoned, a blood test will indicate how much carboxyhaemoglobinyou have in your blood. A reading of 30% is indicative of severe exposure.
High exposure is usually treated with breathing equipment that gives you 100% pure oxygen until the carboxyhaemoglobin level drops to under 10%. Recovery depends on the level of carbon monoxide poisoning you've suffered and for how long.
---
Amelia's Story
Amelia was a passenger in a car which was hit in a road traffic collision on a roundabout.
Her injuries started to show 48 hours later, and she struggled with physical jobs at work and everyday tasks at home.
Are you unsure who's responsible for your accident?
Are you unsure who's responsible for your accident?
We know that it can sometimes be hard to tell whether someone is at fault for your accident, but we can help with that. It could be due to negligence by a residential or business premises landlord or even by your employer. If you've been poisoned by their negligence, then you may be able to make a carbon monoxide compensation claim.
The best way to find out if somebody is at fault for your carbon monoxide accident is to get in touch with our legally trained advisors on .
When you get in touch with us, we'll listen to your experience, ask you some questions and then can let you know whether we think you can make a carbon monoxide compensation claim. You'll never be pressured into starting a claim, we'll simply let you know if we can help.
---
Tyrone Allday won over £3,000 in compensation which helped to pay the bills
I saw the National Accident Helpline advert on television and decided to get in contact by phone. Everything was explained to me clearly and I found the whole service to be nice and friendly
More customer stories
Do landlords have to supply carbon monoxide detectors?
Do landlords have to supply carbon monoxide detectors?
Yes they do under the Smoke and Carbon Monoxide Alarm (England) Regulations 2015. They are under a duty of care to install a CO alarm in any room where solid fuel is burned. They aren't required to install alarms in rooms or spaces where gas or oil is burned as a fuel (for instance in a boiler), but it is considered best practice if they do.
There's potential to be exposed to carbon monoxide at work. Under HSE regulations, employers must provide good ventilation and CO detectors where appropriate to prevent carbon monoxide poisoning at work. They must also ensure all related equipment installation is safe and fit for purpose.
---
How to start a claim for carbon monoxide poisoning
Starting a claim is simple. You can call us for free on , request a call back (which is also free) or start the process online here.
You'll never feel pressured into starting a claim, as our main aim is to make sure all your questions are answered so that you know exactly what to expect. Our help is also free and confidential.
Plus, most of our cases are made on a no win no fee basis, which means there is no financial risk to you. You can read more about our no win no fee agreement or speak about it with your solicitor during your free consultation.
We have lots of information throughout our site that can help you understand more about making a claim, the different types of injuries and accidents we can help with, and more about us and the people we've helped.
We've also used our years_since years' experience to answer some of your most frequently asked questions and to help you understand how much your claim could be worth with our compensation calculator tool.
If you do have grounds to make a carbon monoxide compensation claim, it's difficult to assess how much it may be worth until your solicitor has investigated all the details and valued it accurately. They'll keep you fully informed as they gather all the evidence.
If you're unsure if you have a claim, our online claims checker can help.
---
Frequently asked questions...
We work with solicitors that specialise in many different areas of personal injury claims, so our aim is to find the best solicitor suited to your specific case. This means that you could get a solicitor near you, but it is not guaranteed.
Proving liability in a claim is about establishing blame in four key areas.
Duty: did the party you hold responsible for your injury owe you a legal duty of care?
Breach: did they breach that duty by acting (or failing to act) in a particular way?
Causation: did their actions (or absence of them) cause your injuries?
Damages: were you injured by their actions or inactions?
No. National Accident Helpline is a brand that belongs to the personal injury legal practice National Accident Law. We're regulated by the Solicitors Regulation Authority (SRA), the independent professional ethics body that licenses all solicitors in England and Wales. Our SRA number is 655606.
Claims management companies (CMCs) are regulated by the Financial Conduct Authority (FCA). CMCs do not have their own legal practices.
We process personal injury claims as part of National Accident Law. We also work with a national network of specialist personal injury legal firms who we vet very carefully to provide you with the best possible customer experience.
With us, you're in safe and highly-capable hands.
Come and talk to us first
The reality is that the carbon monoxide claims process is simpler than you might think. There are clearly-set legal rules that everyone must abide by. The process itself is designed to be as stress-free for claimants as possible.
If you do have grounds to make a claim and want to go ahead, our friendly, legally-trained advisors will put you in touch with one of our approved, specialist personal injury law firms.
The solicitor takes care of all legal matters for you. Broadly speaking, all you need to do is follow their instructions and provide the right information at the right time so they can fight your claim.
---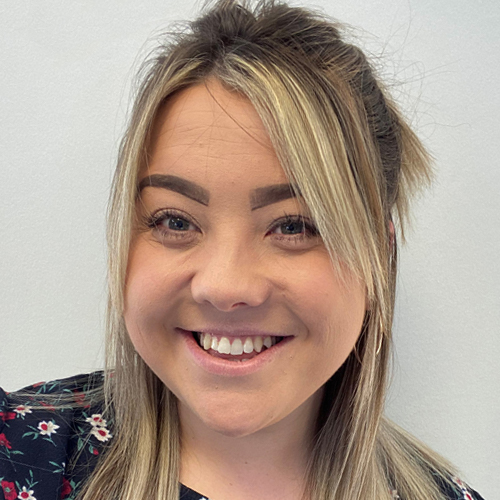 Meet Aleisha MacPherson - she's one of our Paralegals here at National Accident Law.
Aleisha holds excellent insight into how the personal injury claims process works and how unique the circumstances of injury can be. She also strives to give our customers the help they need and making the experience of claiming as smooth and caring as possible.
How do I pay for making a carbon monoxide compensation claim?
How do I pay for making a carbon monoxide compensation claim?
You do this with a no win no fee arrangement, also known as a conditional fee agreement. It's the contract between you and your no win no fee specialist carbon monoxide lawyer.
There are no upfront costs or hidden charges but if you win the claim, you'll be asked to pay any costs and expenses, not paid for by the other side, out of your compensation. This is likely to happen in most cases, as the other side is only required to make a contribution to your legal fees.
These costs will only be deducted when your compensation is paid, and may include:
A 'success fee' which compensates the solicitor for the risk they take, as if your claim is unsuccessful they won't be paid at all.

Any other legal costs or expenses not recovered from the other side, such as the costs of any legal expense insurance.
When you start your claim, your solicitor will take out legal insurance protection on your behalf. This is sometimes called ATE (After The Event) insurance. If your claim is unsuccessful, then the other party's costs will be paid out of this insurance.
If you don't receive any compensation, then you won't have to pay for the ATE insurance. If your claim is successful, then it'll be paid out of your compensation as part of the fees.
Your solicitor will discuss this with you at the start, so you'll know what to expect when your claim settles. If you don't win your no win no fee claim, you pay nothing to anyone. It's as simple as that.
---
About National Accident Helpline
We are the UK's leading provider of personal injury advice, services and support and have lent a helping hand to over two million people nationwide.
Supportive - we help hundreds of people every day.
Experienced - over years_since years' experience means you're in the safest hands.
Trusted - we're rated 'Excellent' on Trustpilot, with over 19,400 reviews - more than any other personal injury advice service in the country.
We cover the whole of the UK, as do the legal firms we work with - so it doesn't matter where you are, we can help.
---