We're here to help after your accident
Seeking compensation might not be the first thing on your mind after an accident, especially if you have a long road to recovery ahead. We don't believe you should suffer all the burdens of your injury alone - even more so if your injury was a result of someone else's negligent behaviour.
Many injured people just like you are put off claiming by the thought of how long a compensation claim takes to settle. We understand this hesitation, but we're here to support you through the claims process in a simple, stress-free and timely way. We always aim to get you the compensation award you need.
For more information on how we can help or how long a personal injury claim can take, call us on or request a call back using our simple online form.
What affects the length of a personal injury claim?
What affects the length of a personal injury claim?
Because no two accidents are the same, it's very difficult for us to tell you exactly how long it can take for your compensation claim to settle. When you speak to one of our solicitors, they may be able to give you a rough idea, but it can depend on a lot of factors.
For example, the amount of time it takes to claim can depend on:
The type of accident you were involved in e.g.,

road accident

or

medical negligence

The seriousness of your injuries and the amount of time it'll take you to recover

The evidence your solicitor needs to make your case

Who you're claiming against

Whether the other party accepts or denies liability
Our expert solicitors will work hard to keep your case moving as quickly as possible, and they'll keep you updated every step of the way.
---
Proving the other party is responsible
If the other party accepts responsibility (also known as 'liability') for your accident straight away, your claim will usually progress fairly quickly.
But it's not uncommon for them to deny liability at first. If this happens, your solicitor will need to gather evidence to prove they were responsible and then negotiate with the other side to decide who was at fault.
These discussions can take some time, especially if there's a lot of compensation at stake, or if your claim is particularly complex.
It can also take time to get the evidence your solicitor needs to build your case, as this can involve a lot of different people. For example, your solicitor might need:
Medical reports

Statements from witnesses

CCTV footage

Expert opinion and reports
---
The seriousness of your injuries
Before you start your claim with us, your solicitor will arrange a medical appointment. This is so they have medical evidence of your injuries and recovery.
But if it's too early to tell what impacts your injury could have in the future, your solicitor might recommend that you wait until this is clearer - this is to make sure you receive the right amount of compensation to help you deal with the long-term effects of your accident. This will affect how long your personal injury claim takes but is essential to making sure you receive the compensation settlement you deserve.
If your injury is particularly serious or unusual, your solicitor might need more medical reports from specialists and this can cause your case to take longer - in some cases, the other party might even want to organise their own medical report.
In any case, your solicitor is working to negotiate the maximum amount of compensation for you, so while these steps may add some time to your claim, in the long term it means you're fully compensated and supported in your future.
---
How long does a compensation payment take to come through?
How long does a compensation payment take to come through?
Once your claim has been settled, your compensation will normally be paid to you quite quickly - usually within 2 weeks to a month.
If your case is settled in court, the judge will give a deadline for you to receive your compensation by. If it's settled out of court, your solicitor will agree on a deadline with the other party, then provide you with a timeline for how long it will take to get paid after your settlement.
---
Frequently asked questions...
Yes, you can. If they're under 18, you'll need to make the claim on their behalf. This is called being a litigation friend as is usually done by a parent, guardian or other responsible adult. You can also act as a litigation friend if your loved one has been so seriously injured that they are unable to make the claim themselves.
There's no need to visit a solicitor's office in person. If you decide you'd like to go ahead, we pass you onto one of our specialist solicitors for a free initial consultation. We usually transfer you to them on the same call and they'll typically handle your case without you needing to visit them.
Yes - it's highly likely you'll need to go to one. An independent medical opinion is an important part of the evidence that your solicitor will rely on when building your claim. Your solicitor will advise you based on the specifics of your claim.
The appointment will be booked for you and in most cases, will be with a medical professional local to you. It doesn't take long, usually no more than 30 minutes to an hour. After the appointment, the medical professional will write a report giving their opinion and then send it to your solicitor. You'll be able to read the report and your solicitor will ask you to check it for accuracy.
Claiming through the claims portal
If your case fits certain criteria, your solicitor may be able to make your claim through the claims portal so it's dealt with quicker.
The claims portal is an electronic system that streamlines the process by acting as a go-between for your solicitor and the other party. It also sets a strict time limit for the party you are claiming against to respond (between 15-30 days, depending on the type of accident).
If the compensation is less than £25,000, the following types of claims can usually be made through the claims portal:
If the other party denies responsibility for your injury, your claim will be removed from the portal as it might need to go to court. Your solicitor will be able to guide you through the process and can do most of the paperwork for you.
The rules for making a small personal injury claim following a road traffic accident changed on 31st May 2021. The new structure for road traffic accident injury claims looks like this:
| | | |
| --- | --- | --- |
| Whiplash \ soft tissue injury duration (months) | Revised damages - whiplash only | Revised damages - whiplash including mild psychological injury |
| Not more than 3 months | £240 | £260 |
| More than 3 months but not more than 6 | £495 | £520 |
| More than 6 months but not more than 9 | £840 | £895 |
| More than 9 months but not more than 12 | £1,320 | £1,390 |
| More than 12 months but not more than 15 | £2,040 | £2,125 |
| More than 15 months but not more than 18 | £3,005 | £3,100 |
| More than 18 months but not more than 24 | £4,215 | £4,345 |
T

ype of injury reclassified as a small claim

Judicial College Guidelines for compensation

Simple nose fracture

£1,600 - £2,370

Simple cheekbone fracture

£2,180 - £2,810

Partial loss of little finger

£3,150 - £4,670

Minor hand injury

up to £4,461
You can find out how much your personal injury compensation could be via our claims calculator. You could be given an estimated compensation amount in seconds.
---
Compensation Calculator
Compensation Calculator
We'll calculate your compensation in a few minutes.
Arranging interim payments
You may be worried that your case will take a long time to complete and that you'll struggle to keep up with the costs of your injury and the effects it's having on your life in the meantime.
You don't need to worry about this. Your solicitor can usually arrange for you to receive a personal injury claim 'interim payment' of compensation. This is compensation you're paid before your claim is settled to cover the immediate costs of your injury.
Your solicitor will be able to discuss this with you before starting your claim and can arrange it on your behalf.
---
Charles Boyce won £12,000 after a serious accident
It didn't take long - four months later the driver admitted liability. Everything was handled really well
More customer stories
Why claim with National Accident Helpline?
Why claim with National Accident Helpline?
After a traumatic accident and a long recovery period, we understand that you might be hesitant about starting a no win no fee personal injury claim. That's why we aim to make the entire claims process as quick, straightforward and hassle-free as possible.
While the average time to settle a personal injury claim does vary, our network of solicitors will get to work on your claim as soon as you decide to make it. Along with our team of legally trained professionals, your personal injury solicitor will guide you through making a claim, help you gather all the necessary evidence you need and keep you updated every step of the way.
Our commitment to aiding people like you has helped over 2 million people in the past years_since years. Through our compassion, dedication and expertise, we've enabled people to rebuild their lives after an accident that wasn't their fault.
See what past clients are saying about us on Trustpilot, where we have earned an 'Excellent' rating. Alternatively, talk to one of our team by calling now to find out why we're the UK's leading personal injury experts.
---
Our personal injury solicitors
Although the time frame for a personal injury claim is variable, the support, guidance and expertise you will receive from our network of personal injury lawyers isn't.
National Accident Helpline is a brand of National Accident Law and has provided personal injury support for over years_since years. We ensure that all our partner firms adhere to the strictest legal regulations and are members of the Solicitors Regulation Authority (SRA). Giving us - and you - confidence that you will be represented by solicitors that have your best interests at heart.
---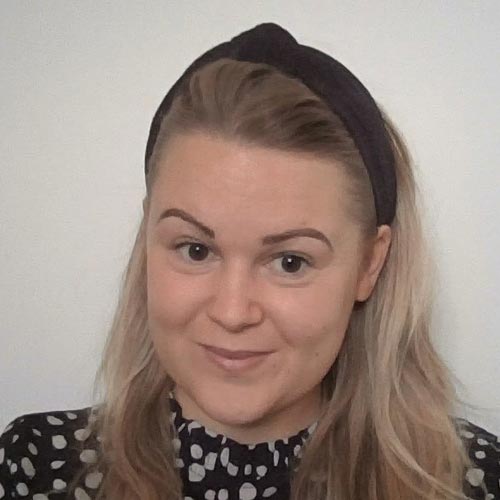 Meet Amy Stubbs - she is a Senior Litigator at National Accident Law. Amy's skillset allows her to take on compensation claims when the other side involved challenges accident liability, doesn't admit fault or if the circumstances are difficult or challenging. Her task is then to build the strongest possible case for a successful outcome. She works hard to settle your compensation claim as efficiently as possible.
Starting a no win no fee claim
No matter how long a personal injury claim may take, the best time to start it is as close to your accident date as possible. Not only will this keep you within the three-year legal time limit on making personal injury claims, but it will help you remember the details of your accident more clearly.
Starting a no win no fee claim is easy. In fact, the overwhelming majority of our cases can be made under a no win no fee agreement. Your solicitor will make an initial assessment of your claim and they will let you know at the outset how long your personal injury claim could take and if they are able to act for you on a no win no fee basis so you are always clear where you stand.
How long does a no win no fee claim take?
A no win no fee claim is subject to the same time frames for a personal injury claim as stated above. The individual circumstances of personal injury and medical negligence will ultimately affect the length of time it might take to settle your claim.
---
Contact our team today
If you have been injured in an accident that wasn't your fault, get in touch with our team today. We know how hard it can be to discuss a traumatic accident, which is why our team are here to listen to your experience, offer free, impartial advice and help you make a claim - in your own time.
Contact us on now or request a call back via our secure online form at a time that suits you.
---
---
Editable block title (hide option available)
Experienced - Serving the nation for over

years_since

years.
Accredited - Personal injury experts you can trust.
Trusted - Rated 'Excellent' on Trustpilot with more reviews than any other Helpline.
National - Every day, we help 100's of people across the UK who've been injured in accidents.
---