Have you been injured in a public place?
We know how sudden and shocking an accident in a public place can be. The last thing you expect is to be injured by a slip, trip or fall when walking down the street, in a shop, supermarket, restaurant or even while on holiday or playing your favourite sport. We also realise that an injury in a public place can have a serious impact on your everyday life as well as your finances.
It's easy to blame yourself for an accident in a public place and just dismiss it as one of those things. But business owners and local authorities have a duty of care to keep you safe. If they've failed to do so and you've been hurt as a result, then they were responsible and you could make a no win no fee claim.
If you've been injured in a public place, your injuries may have stopped you from being able to carry on with your everyday life. This can be frustrating and difficult to cope with on top of the physical pain of your injury.
You may have received reduced pay, such as Statutory Sick Pay, due to taking time off work. Along with other expenses, such as medical treatment and rehabilitation, the financial pressure can leave you struggling to pay your bills or support your family.
Please don't worry. We can help you take the steps you need to make it right and get the compensation needed to cover the impact of your injury.
For free help, or to find out whether we think you have a claim, you can get in touch with our legally trained advisors on , or fill in our secure online form to arrange a call back.
Did you Know?
There were 862,356 accident injury compensation claims in 2018/19.
Just under 10% of these - 85,472 - were made for trips, slips, falls and other public liability accidents.
Source: Compensation Recovery Unit at the Department for Work and Pensions (DWP).

Types of public accidents
Public accidents can happen almost anywhere, but we've listed some common types below:
Plus all types of other personal injury compensation claim where council negligence was responsible for what happened.
Please don't worry if your experience isn't mentioned here. If your accident happened in the last three years and was somebody else's fault, then it's likely we can help you. If it's possible for you to do so, we recommend you report your injury to the staff or owner of the business so they can log it in their accident book.
It's also helpful to ask for the contact details of anyone who witnessed your accident if you can. This information can be useful evidence when it comes to making your claim.
---
Was your accident someone else's fault?
We know it can often be difficult to tell whether an injury in a public place was someone else's fault. But business owners and local authorities are required by law to keep you safe, and if they've neglected their duty of care to you then they've put you in danger.
Owners of businesses and local authorities have a duty of care
The owners of public premises are required by law to keep you and other visitors safe. This means they must follow health and safety regulations put in place to keep the chances of accidents happening to a minimum.
This could include cleaning up spillages as quickly as possible and signposting when the floor is wet, keeping walkways clear of obstacles and ensuring the area is lit well enough to avoid accidents.
Likewise, the local authorities or Highways Agency are responsible for making sure public pavements and walkways are well maintained and safe to use. If the pavement has become cracked or there are loose paving slabs, then this can cause trips or falls leading to painful injuries.
If the owner or local authority failed in their duty of care, then you may be able to make a personal injury claim to help you with your recovery and to make sure you're not left out of pocket because of your injury.
---
Catherine Bentley was injured after slipping in a supermarket
I had been widowed just three weeks earlier so this injury came at what was a very difficult time for me. The compensation I was awarded was very much appreciated
More customer stories
How your compensation can help
We know that money can't take away the pain, suffering and inconvenience you've experienced. But we've seen how compensation can help to cover the expenses and impacts of your injury, so you can focus on your recovery without having to worry about the costs.
That's why our solicitors take all the impacts on you and your family into consideration when putting together your public injury claim. For example, they'll consider:
Lost earnings, now and into the future
Medical treatment and expenses, including prescription costs
Other expenses, such as travel costs, accommodation and care.
Adaptations made to your home
The impact on your social life and hobbies
Your pain and suffering
Since we take each case on an individual basis, we can't tell you exactly how much you could receive before starting your claim. But you can use our free compensation calculator to get an estimate of the amount you may be owed, based on your answers to six questions.
---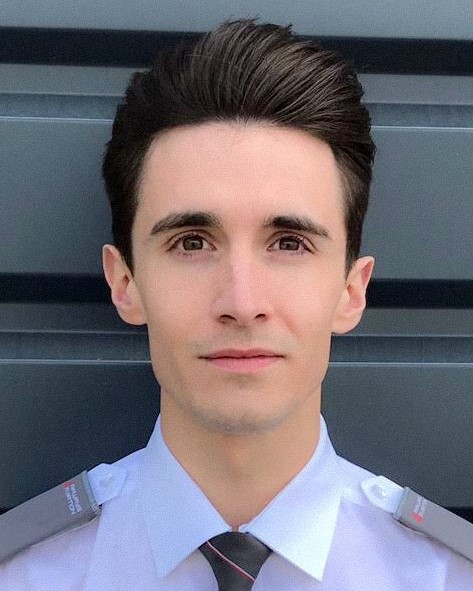 Chris contacted us after part of a broken shop door fell off and hit him in the face, breaking one of his front teeth.
I had to have painful emergency dental treatment and there isn't a lot of feeling left in that tooth now.
I'd never done anything like making a claim before, but I called National Accident Helpline and the person I spoke to was really efficient in matching me up with a solicitor.
Chris Lomas, 29, Oxford
Find out whether you can make a public injury claim
Many people who get in contact with us after an accident in a public place are unsure whether their accident was their fault.
If you're feeling uncertain, it's best to get in touch with us for free on or fill in our secure online form to request a call back. We can let you know whether we think you have a claim and can offer free, confidential advice with no obligations.
Alternatively, if you don't feel ready to speak with us, you can use our online claim checker which asks some simple questions about your accident and estimates whether you have a claim.
---