What is a care worker?
The definition is broader than many think. It could be work with wages or voluntary - for instance with a charity. Care workers carry out their duties in care homes or in people's homes. Those working out and about in the wider community are often called domiciliary carers.
Types of care roles include:
Supporting vulnerable people with social and physical activities.

Booking and escorting people to appointments.

Helping with daily personal care like washing and dressing.

Helping people eat and drink.

Monitoring medical conditions by taking temperature, pulse, respiration and weight and potentially helping with medication.
Are you a carer injured at work?
Are you a carer injured at work?
Experiencing an injury at work is a traumatic experience. We all spend a lot of time working and should be able to feel as safe and content in our working environments as we do in our own homes.
Coupling this with our dependency on our wages and an accident at work can feel stressful and shocking. At their most serious, they can be life-changing.
Every day we speak to people like you who have suffered an accident at work. We know that being a healthcare assistant or carer injured at work can often mean reduced wages and unwanted time off. On top of everything else, you may feel worried about the patients, residents or people you're responsible for if you're not able to care for them.
We're here to help you by listening to your experience, making sure we understand the full impact of your accident and injury so that we can let you know whether you could start a no win no fee claim.
We offer this help for free. That's because we believe you should be able to seek justice, financial compensation and support if you've been unfairly injured, whether it was because of an avoidable accident or unsafe practices at work.
If you've suffered an accident as a carer due to such practices or are still recovering from an injury, you can contact us for a free, confidential chat on . Don't worry about feeling rushed or pressured during our call. Our friendly, professional and compassionate and legally-trained advisors are here to help you, at your pace and in your way.
---
Did you know?
Between 2013 and 2018, there were 6,034 violent assaults on care workers resulting in serious injury. Most were made by residents in their care, many of whom suffered from mental health issues.

Source: Freedom of Information application to the GMB Union made by The Guardian newspaper and published in 2019.
What are typical accidents as a carer?
What are typical accidents as a carer?
Being a carer is not only emotionally demanding - it can be physically demanding too. Common accident injuries include:
Lifting injuries like strains, sprains and even fractures to the hand, wrist and spine - for instance a

slipped disc

.

Repetitive strain injuries

from constantly repeated tasks without sufficient breaks, training or the right personal protective equipment (PPE).

Slips, trips and falls on duty or in your employer's car park.

Puncture wounds

while handling sharp items that may be contaminated. These are called needlestick injuries.

Burn or scalding injuries while working around hot surfaces or preparing food or hot drinks.

Physical

assaults on care workers

by residents can also occur.

If you're a carer injured at work and it wasn't your fault, then we may be able to help you make a work injury compensation claim.
---
Was someone at fault for your injury?
Was someone at fault for your injury?
We realise you may find it hard to tell if anybody was at fault for your accident, particularly if your accident was the result of repetitive movements or repeated practices over time.
While each case varies, if you've had an accident at work because of unsafe practices, a lack of training or a lack of support then your employer may be at fault for your accident.
For example, you may not have been given the correct training on how to use equipment and carry out your job safely, or you might have been left to a work on a task that should have taken two or more people.
When you sign a contract of employment with your employer, they become legally obligated to keep you safe from harm at work. To do this they must take all reasonable precautions to make sure you're not injured in the workplace from any task they give or equipment they provide for you.
---
Accidents as a carer and the law
All employers have a clear legal responsibility to make sure you and your colleagues are safe when working. This includes providing a well-maintained working environment, sound training and the right PPE for the job. This is particularly important in the current pandemic situation where good PPE and stringent health processes are vitally important in care or nursing homes.
Employers who don't observe general health and safety regulations like the Health and Safety at Work Act 1974 put you directly at risk. It's called a duty of care. If your employer has failed in theirs and you've been injured - or became ill as a result - you're entitled to seek full compensation.
Some examples of when your employer may have failed to uphold their duty to you as a carer are:
Not providing training on how to lift, move or help a care home's residents.

Not providing the correct equipment for you to give safe care.

Failing to have the correct staff numbers for a shift or activity.

Failing to maintain and regularly check equipment.

Not providing the correct personal protective equipment.
---
What happens if I'm a carer attacked at work?
What happens if I'm a carer attacked at work?
It may seem surprising, but in the five years from 2013 to 2018 there were over 6,000 violent assaults on care workers. These were mainly made by residents the carers were looking after.
Not all people who need care are as frail as you might assume. Some might be aggressive anyway, while others suffer unpredictable mood swings because of mental health-related conditions such as Alzheimer's or dementia.
The majority of assaults on staff in care homes occur while the care worker is in close contact, such as helping them bathe or dress, giving medication, or helping them in or out of bed. Assaults can involve verbal abuse, spitting, punching, slapping, grabbing, hitting, hair pulling and kicking.
It's no surprise that care workers can feel defenceless and unwilling to protect themselves.
---
Employers have a duty of care to prevent assaults on care workers
Care homes and nursing homes are all subjected to the same Health and Safety at Work Act 1974 legislation as all other workplaces in the UK.
Care home operators must assess the potential risks to employees. Once the assessment is finished, the law says employers must use processes that ensure the care home is free from dangers likely to harm employees. One protection measure is to protect its carers from assault.
Good training: the single most important thing that employers can do. This includes:
Having a policy for managing aggressive residents

How to spot the warning signs of possible violence.

How to defuse or avoid physically risky incidents.

How to protect carers if an assault takes place.
Thorough risk assessment: assaults on care workers do happen so employers should have safety procedures in place that recognise this.
Operate a no-assault policy: employers should communicate this clearly to residents and their visiting families from the outset.
---
What should I do if I'm a carer injured at work accidentally or assaulted deliberately?
What should I do if I'm a carer injured at work accidentally or assaulted deliberately?
There are several things people should do following assaults or accidents as a carer. First and always - seek immediate medical attention.
Ensure you - or a co-worker - reports the accident to your manager. They will also decide if the police need to be involved if it's an assault.

Ensure your employer records the accident in the company accident book.

Tell your trades union rep if you're a member - they're there to help in a

workplace accident

.

Get witness statements from those present if possible. Ask a workmate you trust or your union rep to do this if you're off work and unable to do so.

Your employer must report certain accidents and injuries to the Health and Safety Executive (HSE) under

RIDDOR

. These are the Reporting of Injuries, Diseases and Dangerous Occurrences Regulations.
If you've been seriously injured and are hospitalised, a colleague or manager will usually arrange these things for you.
The Health and Safety Executive investigates all reported cases of serious injury and occupational disease.
---
Dr. Claire Freeman
Clinical psychologist Dr Claire Freeman shares her experiences of how physical injuries can affect the mental health of those involved in accidents.
Could I lose my job if I make a work accident claim against my employer?
Could I lose my job if I make a work accident claim against my employer?
We understand that you may worry about making a claim against your employer. It's a valid concern. Don't worry: the law's on your side. Making a workplace accident compensation claim cannot put your job at risk.
If your employer attempts to sack you for making - or thinking about making - a compensation claim, you may have a case for

unfair dismissal

.

Equally, if they make your life at work so unbearable you end up quitting, you may have a case for

constructive dismissal

.
We're a trusted national helpline with years_since years' experience helping people win the compensation they deserve. We'll give you the free, impartial and confidential advice you need to explore a personal injury at work claim - call us free on .
If you do decide to pursue your claim, we'll guide you through those initial first steps. We'll then introduce you to one of our approved personal injury solicitors expert in work injury compensation claims.
When you contact us, we won't notify your employer until you've signed the agreement with your solicitor to confirm that you're ready and want to make a claim. Then your solicitor will negotiate with your employer and their insurance company on your behalf.
If you have any questions about making a claim or are just looking for a little help about the claims process, please call us free on .
---
What rights do I have if I'm a voluntary care worker or working unpaid for a charity?
What rights do I have if I'm a voluntary care worker or working unpaid for a charity?
All volunteer workers are covered by the same health and safety legislation as employees, contractors, sub-contractors or those on zero-hour contracts. All voluntary organisations engaging volunteers must have employers' liability insurance in case you are injured in the course of your work. Your rights are protected just like everyone else's.
---
Paul Scott had to visit A&E after his accident
I won around £2,500 which helped with my loss of earnings, but the most important thing to me was making sure the company improved their procedures
More customer stories
Your sick pay and compensation
It's likely that you've taken some time off work to recover after your injury. During this time, you may have received reduced pay or even statutory sick pay.
Statutory sick pay, and any sick pay agreed by your employer, is there to help you when accidents happen and you're unable to work. However, it's often less than you would usually earn, which can cause you to feel rushed to return to work and in some cases, it can even cause financial problems by putting you in debt.
Making a compensation claim can help to ease the financial impact of your injury, recovering any expenses you've had to cover and any lost earnings you and your family have suffered because of your accident.
To get an estimate of how much compensation you could receive, you can try our industry-leading compensation calculator here.
---
How much compensation could I claim?
How much compensation could I claim?
The amount you could win depends on the nature of your injury or illness, its severity and effect on your life. When you make a claim with us, your solicitor will consider the full impact of what you have suffered. It's really important to us that you're properly compensated.
It's not just about your pain and physical suffering. There are several other compensation areas your solicitor will include:
Time off work and lost earnings.

Any future loss of income.

Any changes to your ability to work.

Psychological trauma.

Care or support you have needed, even if given free by family and friends.

Any changes you might need to your home or car.

Paid medical treatments, travel to treatment and accommodation costs.
You won't have an accurate estimate of any potential settlement amount until your solicitor has fully investigated the details.
However, we have years_since years' experience of handling accident at work claims. To get an idea of how much your claim could be worth, try our compensation calculator.
---
How do people pay for compensation claims after accidents as a carer?
How do people pay for compensation claims after accidents as a carer?
You do this with a no win no fee arrangement, also known as a conditional fee agreement. It's the contract between you and your no win no fee specialist workplace accident lawyer.
There are no upfront costs or hidden charges but if you win the claim, you'll be asked to pay any costs and expenses, not paid for by the other side, out of your compensation. This is likely to happen in most cases, as the other side is only required to make a contribution to your legal fees.
These costs will only be deducted when your compensation is paid, and may include:
A 'success fee' which compensates the solicitor for the risk they take, as if your claim is unsuccessful they won't be paid at all.

Any other legal costs or expenses not recovered from the other side, such as the costs of any legal expense insurance.
When you start your claim, your solicitor will take out legal insurance protection on your behalf. This is sometimes called ATE (After The Event) insurance. If your claim is unsuccessful, then the other party's costs will be paid out of this insurance.
If you don't receive any compensation, then you won't have to pay for the ATE insurance. If your claim is successful, then it'll be paid out of your compensation as part of the fees.
Your solicitor will discuss this with you at the start, so you'll know what to expect when your claim settles. If you don't win your no win no fee claim, you pay nothing to anyone. It's as simple as that.
---
Frequently asked questions...
No. National Accident Helpline is a brand that belongs to the personal injury legal practice National Accident Law. We're regulated by the Solicitors Regulation Authority (SRA), the independent professional ethics body that licenses all solicitors in England and Wales. Our SRA number is 655606.
Claims management companies (CMCs) are regulated by the Financial Conduct Authority (FCA). CMCs do not have their own legal practices.
We process personal injury claims as part of National Accident Law. We also work with a national network of specialist personal injury legal firms who we vet very carefully to provide you with the best possible customer experience.
With us, you're in safe and highly-capable hands.
It's simple. Employer's liability insurance covers the damages in a successful work injury compensation claim.
This means the solicitor negotiates on your behalf with the employer's insurance company, not personally with the employer. Be wary about accepting an early offer from the other side's insurance company.
Early offers are usually lower than what the claim might be worth so make sure you take good advice.
Come and talk to us first.
The figures show it's pretty unlikely. The vast majority of personal injury compensation claims are settled without a Hearing in front of a Judge.
In most cases, your legal representatives negotiate with the other side (usually their insurance company) to reach a satisfactory compensation award and that's that.
Where the other side accepts liability from the start, the process is quick - perhaps a couple of months. This can be known as non-fault accident compensation. If the other side denies or disputes liability (for instance where the blame is shared), a negotiated settlement is still possible.
On rare occasions where negotiations fail without agreement, then a Court Hearing is needed.
How long does it take to make claims for accidents as carers?
How long does it take to make claims for accidents as carers?
Finding out if you have a potential claim is simple. Our trained advisors will typically be able to tell whether or not you have a claim in the space of one telephone call.
How long a claim takes depends on the nature and severity of your injuries. A clear-cut claim where injuries are minor and your employer admits liability can be settled in three to six months. Complex cases possibly involving serious injury and a Health and Safety Executive investigation naturally take longer. One to two years - or possibly more - are the norm.
The accidents as a carer solicitor we appoint for you will be able to give you an idea of the possible duration of your claim when they've reviewed all the details.
---
Find out if you can make a carer compensation claim
To be able to make a compensation claim as a carer attacked at work or otherwise injured or harmed in the workplace, your accident should have:
Happened in the last three years.

Been caused by somebody else, either through reckless or negligent behaviour.

Caused you an injury.
We realise you may still feel unclear about whether you can make a claim, or would like to find out more information. We're here to talk about your experience and how we can help. Call us free on . Don't worry about feeling pressured into claiming, there are no obligations when you get in touch with us and we'll always listen to everything you have to say in complete confidence.
---
About National Accident Helpline
We are the UK's leading provider of personal injury advice, services and support and have lent a helping hand to over two million people nationwide.
We cover the whole of the UK, as do the legal firms we work with - so it doesn't matter where you are, we can help.
---
---
Why choose National Accident Helpline
Trusted, confidential and compassionate support.
We've handled over 250,000 workplace claims.
UK-wide network of specialist workplace injury solicitors.
years_since

years of experience handling work accident claims.
---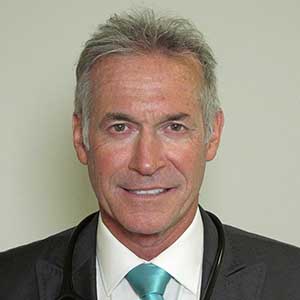 Accidents at work can range from minor to totally life changing. Getting the care that you need is the first step to recovery. Even if your injury seems minor, there could be unseen internal damage that could cause complications. My advice is to see your GP as soon as you can or go to A&E immediately if needed.
Dr Hilary Jones
General Practitioner and medical broadcaster