Poorly fitted or serviced gas appliances can lead to gas leaks that in turn can result in fires, explosions or carbon monoxide poisoning, which is why we created this infographic in association with national safety organisation Gas Safe Register.
It features eight tips on how to stay gas safe at home and also provides some practical and straightforward advice on what to do if you suspect that there may be a gas leak somewhere in your home.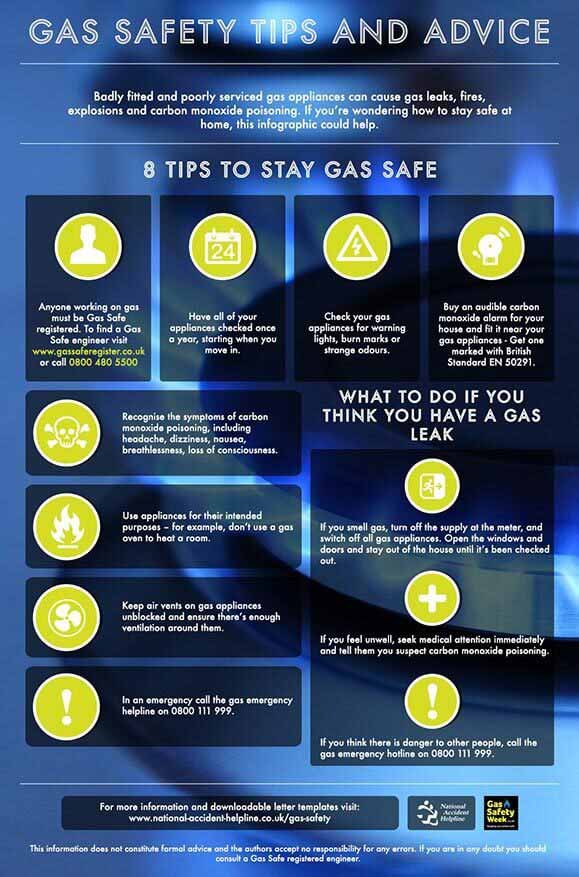 For more information on gas safety or to download letter templates to help you request a gas safety certificate or gas safety inspection from your landlord, click here.