National Accident Helpline welcomes today's announcement of a Government crackdown on the rogue companies behind nuisance calls, texts and emails, which are causing distress and anxiety for people across the country.
However, lowering the threshold necessary for the Information Commissioner's Office to impose fines, and increasing the penalties associated with persistent cold communications, will address only one aspect of a wider and more complex problem.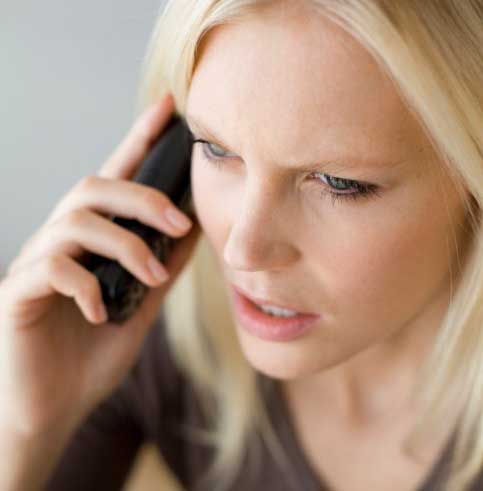 The public appetite for decisive action is clear, with independent research commissioned by National Accident Helpline in November 2014 showing that 73% of people believe the Government needs to take action.
We are concerned that firms will continue to find a way around regulations designed to curb nuisance calls unless a more comprehensive approach is taken. National Accident Helpline believes the Government can build on the actions announced today by:
Establishing a one-stop complaints process to help consumers understand how to stop nuisance calls, and who to report them to;
Taking stronger legal action against cold calls coming from international numbers, which is happening on a growing and industrial scale; and
Providing clear and consistent guidance to consumers on 'opt-ins' to telephone and email marketing, which continue to trick consumers.
National Accident Helpline never uses cold calls, spam texts or spam emails to attract its customers. We take our role in helping genuine victims of personal injury extremely seriously, and never make contact with individuals unless they do so in the first instance.
Russell Atkinson, CEO of National Accident Helpline, said:
This is a small step in the right direction, but there remains a significant gap between the measures currently in place, and effectively dealing with the enormity of the nuisance calls issue, particularly from international call centres.

Government now has an opportunity to go further in tackling this widespread problem. We need a package of additional measures, such as a one-stop complaints process to help consumers understand how to stop nuisance calls. We have been calling for an end to nuisance calls since 2012, and would urge other individual firms to take responsibility for their communications with potential customers.
About National Accident Helpline
National Accident Helpline is the UK's leading provider of personal injury advice, services and support, and represents almost 50 legal practices across the UK. If a consumer has had an accident or illness which was someone else's fault then we will put them in touch with one of our panel solicitor firms, so they can seek redress for the injury they have suffered.
Through our approved network of specialist personal injury solicitor firms, we champion consumer rights for people who have suffered a personal injury, helping those with genuine claims to seek redress and secure access to justice to help aid their recovery.
National Accident Helpline is regulated by the Claims Management Regulator in respect of claims management activities and is a registered company, incorporated in the UK. For more information please visit the website.