Could you make a hip injury claim?
Hip injuries can be very painful. They can have a huge impact on your ability to move normally and this can stop you from being able to go about your everyday life. We also appreciate it can take a long time to make a full recovery from hip and pelvis injuries.
If your hip injury occurred in the last three years and it wasn't your fault, there's a good chance that you could be able to make a hip injury compensation claim. It can help you cover the costs and impact of your injury on you and your family. And we're here to help make that happen.
Of course, we realise that it can be hard to tell who's at fault for an accident in some cases. And that's exactly what our legally trained hip claims advisors are here to do. If you think you have a claim or simply want some advice, you can talk to us for free and in confidence by calling .
Why claim hip injury compensation?
Why claim hip injury compensation?
After a hip injury, the physical pain and restriction to your movement can make it hard - if not impossible - to do your job. And we know how stressful it can be to take time off work because of serious injury.
We think it's only right that you should be able to recover from your hip injury without worrying about your financial situation. You shouldn't have to deal with that stress on top of everything else - especially if your hip or pelvis injury occurred through no fault of your own.
So, we're here to help you start a hip injury claim. At the very minimum, the compensation you may receive is designed to cover your pain and suffering plus any lost earnings while not able to work. But it can also cover other immediate and lasting impacts, such as:
The length of time, or number of times, you visited hospital due to a

hip or pelvis injury

Any medical treatment, care or physiotherapy you need to make a full recovery

The impact on your loved ones - such as their loss of earnings, travel, hotel costs, and any care they give

The cost of repeat prescriptions

Any adaptations needed to your home, travel habits and spare time activities

The costs incurred if you can't return to work in the same role or hours as before
The specialist firm of solicitors we connect you with will negotiate your hip injury compensation value with the party at fault for your injury to make sure you're covered for all of the above - plus any other costs to your family.
---
Charlotte Day was awarded £4,000 after a fall
The communication with the solicitors was absolutely brilliant. I was emailed and copied into letters. I was treated like a human being, rather than a client.  They were really friendly.
More customer stories
Why you can trust us with your hip injury claim
Our team is dedicated to supporting families when they need us most. With over years_since years of experience, we're committed to helping people like you with their hip injury claims - and to rebuild their lives after injury.
With the expertise and knowledge of our hip injury solicitors, you can be assured that you're in good hands. We'll go that extra mile to make the whole process simple, comfortable and stress-free. Our expert legal advisors will be at your side every step of the way.
From broken pelvis compensation to hip replacement malpractice settlements, our commitment to the care of our customers is why we're rated 'Excellent' from thousands of Trustpilot reviews.
And you can be sure that we hold all our solicitors to the very highest standards. All our partner firms in England or Wales are regulated by the Solicitors Regulation Authority, as are we. Our Scottish legal partners, meanwhile, are all regulated by the Law Society of Scotland.
For more information about why you can trust us with your hip injury claim, why not talk to one of our friendly advisors? You can speak to them free confidentially by calling .
---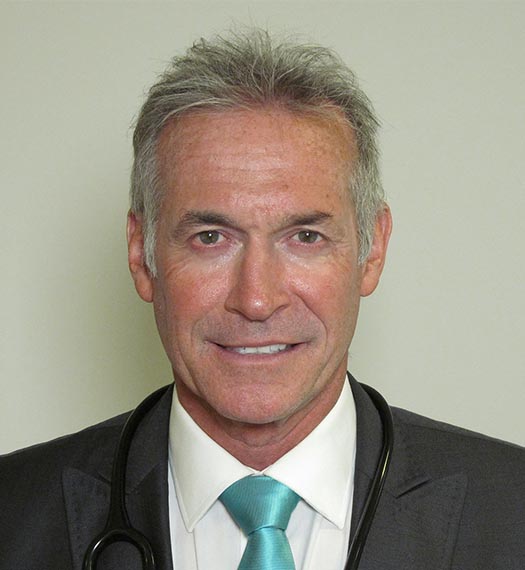 When people do come in and tell me how much they're suffering after an accident, they are absolutely relieved to hear one thing, and that is, 'That's normal'.
Dr Hilary Jones
Medical broadcaster and GP
How common are hip and pelvis injuries?
How common are hip and pelvis injuries?
Hip and pelvis injuries are more common than you might think. There can be numerous causes, which range from traumatic accidents to general wear and tear that comes with age. That's one reason why NHS hospitals in England and Wales saw thousands of admissions with hip or pelvis-related injuries in 2019-20. But it doesn't make dealing with the impact any easier.
---
The different types of hip injuries
Not all hip and pelvis injuries are the same. With many causes and conditions, there are several different types of hip injuries. Each one can affect someone in a different way - although the pain and suffering are often no easier to deal with. Some of the types of hip injuries that we see when people turn to us for help include:
Osteoarthritis

: The most common form of arthritis in the UK, which causes joints such as the hip to become stiff and painful.

Hip fractures

: This is more likely to affect older people with weaker bones. But a younger person can suffer a fracture too, particularly in high-impact incidents and accidents.

Labral tears: This is a

type of hip injury

that affects the labrum - the soft tissue covering the socket of the hip. It can cause pain, stiffness and balance issues when standing up.
These are just three types of hip injuries that you might suffer. However, there are others that can have a similar impact. So, no matter what type of hip injury you've suffered, we may be able to help with a hip injury claim if someone else was at fault. To find out more, talk to us today by calling .
---
What are the common causes of hip injuries?
What are the common causes of hip injuries?
Some hip injuries will happen naturally and unfortunately can't be avoided. But there are plenty of other injuries that will be caused by events and incidents that are sudden and unexpected. If someone else is at fault, it can make it even harder for you to come to terms with your injury.
Here are some common causes where it could be possible to make a hip injury claim:
Slips, trips and falls
Pubs, restaurants, supermarkets, and other businesses have a legal duty to take certain actions to keep you safe. This includes cleaning up spillages and keeping areas clear of hazards. If your injury is the result of a slip, trip and fall where these actions weren't taken, you could be able to make a claim for hip injury or broken pelvis compensation.
Road traffic accidents
Hip injuries can happen to all road users. That's because they often occur due to a sudden and intense impact on your hip joints and bones. Drivers, pedestrians, cyclists or motorcyclists are all at risk - and we may be able to help you get a hip injury car accident settlement. This even includes accidents when a lack of maintenance creates poor road conditions.
Accidents at work
Does your job involve heavy lifting or repeated strenuous movements? Over time, this type of movement can put a lot of stress on the hip joint. It can also lead to osteoarthritis. The risk is much greater if you aren't given the right training, safety equipment, or lifting aids too. If this is your experience, you could make an osteoarthritis or hip injury claim against your employer.
Your injury could also be the result of an accident at work - such as a fall or trip.
No matter the cause - there's no harm in contacting us if you think you might have a hip injury claim. To find out how we can help, call us today on . All calls are free and confidential. And we'll never pressure you into starting a claim - it's entirely your decision if you want to go ahead and we'll always go at your pace.
---
Hip injuries caused by medical negligence
Of course, we understand that not all hip and pelvis injuries are the results of accidents. For you or a loved one, your injury may be caused by medical negligence.
A hip replacement, for example, is designed to relieve the pain associated with osteoarthritis. If you leave hospital with further pain or complications, however, it could be down to a mistake by your doctor or surgeon. If so, we can help you reach a hip replacement malpractice settlement.
---
Making a claim for a defective hip implant claim
In August 2010, DePuy Orthopaedics recalled two hip replacement units:
ASR XL Acetabular System

ASR Hip Resurfacing System.
These units had serious design flaws, which had the potential to cause injury and be dangerous to your health. In some cases, the metal used can be released into the bloodstream. This could cause symptoms such as pain and swelling and possibly even benign tumours.
There are also cases where these replacements failed, causing fracture or dislocation.
It's thought that around 10,000 people were fitted with one of these hip replacement units and are at risk. If you believe that you have a defective replacement joint, you should seek medical advice from your GP or a hospital.
You could also be able to make a hip injury claim if you had to undergo a second surgery to replace a faulty replacement joint or needed surgery as a result of the faults mentioned above. To find out more, we can help. Get in touch today by calling or complete our callback form.
---
The average compensation amount for a hip injury
A big question we're sure you have when making a claim is how much compensation you'll get for a broken hip, fractured pelvis or other type of hip injury. But the short answer is that we're not sure. That's because each claim is unique to the person involved, which means the amount of compensation will be too.
The official compensation guidelines are set by The Judicial College, part of the The Ministry of Justice. They provide the range of compensation figures for all types of accident injury, Here are some examples of compensation ranges for hip injuries:
Injury type
Compensation range

Extensive fracture of pelvis or severe hip injury resulting

in permanent disability

£73,580 - £122,860

Significant injury to the pelvis or hip but no permanent disability

£24,950 - £36,770

Hip injury where there is a full recovery in two years

£3,710 - £11,820

Minor soft tissue injury with complete recovery

Up to £3,710
The average compensation for a broken hip won't be the same as the average compensation if you suffer a broken pelvis. It'll depend on your injury and the impact it has on your life. But we can tell you for certain that your solicitor will try to get the maximum amount possible. If your injury isn't detailed in the above payout table, why not try out our compensation calculator to help give you a rough idea of what compensation you could receive.
---
No win no fee hip injury claims
We understand that some people are worried about the costs involved with making a hip injury claim. To reassure you, all our solicitors work on a no win no fee basis. What this means in reality is that you won't pay a penny in costs or fees if your claim doesn't succeed. This ensures making a claim is risk-free.
After speaking to one of our legal advisors, we'll let you know if we think you have grounds to make a hip injury claim. If you do and you'd like to go ahead, we'll connect you with one of our specialist solicitors firms and they'll then check all the details with you. In the vast majority of cases, claims are handled on a no win no fee basis too - and that means no financial risk to you.
What is no win no fee? Read our guide to find out.
---
How to start a hip injury claim
The first step to getting compensation for your hip injury is to get in touch with us on where you'll chat with one of our friendly, legally-trained advisors. Their role is to find out more about your injury and how it happened. It's free, confidential, and we'll take things at your own pace and in your own way.
All our expert advisors go through extensive training to give you the right advice. But they also understand the physical, emotional and financial impact of a hip injury on you and your family.
We appreciate that you may feel uncomfortable talking about your accident - especially if your experience was traumatic or if you're still receiving treatment. But our advisors do all they can to make sure you're at ease and that all your questions are answered.
On that same call, your advisor will tell you if they think you have a hip claim. At this point, it's important to remember there's absolutely no obligation to continue. If you agree, however, we put you in touch with one of our approved solicitors about your no win no fee hip injury claim.
Call or complete our callback form today to start the conversation.
---
How does National Accident Helpline work?
Description
Can I claim on behalf of a loved one?
Can I claim on behalf of a loved one?
If someone close to you is struggling with the effects of a painful hip injury, we know that you want to do all you can to help. In some cases, it is a friend or family member who contacts us first. And we're able to provide the same level of advice as if it was their own hip injury claim.
So, why not talk to us on behalf of your loved one? Call us on for a free, confidential chat. There's no obligation and no pressure to do anything. Just honest, simple legal advice.
---
How long do you have to make a hip injury claim?
How long do you have to make a hip injury claim?
It's always a good idea to think about making a hip injury claim sooner rather than later. The details will be fresher in your mind, which gives your case the strongest chance of success.
But it's also important to remember that a time limit does often apply. For most adults, this is three years from the accident that caused your hip injury.
If you're claiming on behalf of a child, meanwhile, the three-year limit doesn't apply until they turn 18 years old. It means that, up until that point, you can make a claim at any time.
There are exceptions to the three-year limitation, for instance if the claimant has experienced such severe injury they can't make the claim themselves or if they lack the psychological capability to do so.
---
Frequently asked questions...
Compensation is always paid by the other side's insurance company. In a road traffic accident injury claim, this will be their motor insurance company. For an injury at work, it will be employers' liability insurer used by the firm you work for. For accidents in a public place it will be the public liability insurer of the council, business or landlord deemed legally responsible for your accident injury. This ensures no-one is hit with an unaffordable bill.
Our advice is never accept an early settlement offer from an insurance company without taking legal advice. The amount may well be lower than that to which you're entitled.
We'll check your eligibility to claim and then pair you with one of our approved solicitors if you choose to proceed.
No. National Accident Helpline is a brand that belongs to the personal injury legal practice National Accident Law. We're regulated by the Solicitors Regulation Authority (SRA), the independent professional ethics body that licenses all solicitors in England and Wales. Our SRA number is 655606.
Claims management companies (CMCs) are regulated by the Financial Conduct Authority (FCA). CMCs do not have their own legal practices.
We process personal injury claims as part of National Accident Law. We also work with a national network of specialist personal injury legal firms who we vet very carefully to provide you with the best possible customer experience.
With us, you're in safe and highly-capable hands.
Proving liability in a claim is about establishing blame in four key areas.
Duty: did the party you hold responsible for your injury owe you a legal duty of care?
Breach: did they breach that duty by acting (or failing to act) in a particular way?
Causation: did their actions (or absence of them) cause your injuries?
Damages: were you injured by their actions or inactions?
How can you find out more?
If you or a loved one are coming to terms with the impact of a hip injury, there can be so much to think about. When it comes to making a hip injury claim, we understand that you might have some more questions. Or you could even have already decided to start the process.
For all your queries or to get expert advice about your claim, talk to one of our trained advisors now. We can give you all the details you need to make a fully informed decision. It's easy to get in touch too. Just call or fill in the form below and one of our team will call you back.
---
Editable block title (hide option available)
The UK's most trusted personal injury advice specialists.
26 years of experience handling all types of personal injury claims.
Accredited and professional personal injury expertise.
UK-wide network of specialist personal accident injury solicitors.
---