We're pleased to announce that the fifth Future Legal Mind Award is open for entries this week as the law sector's brightest talents are given the chance to win a range of prizes to boost their career.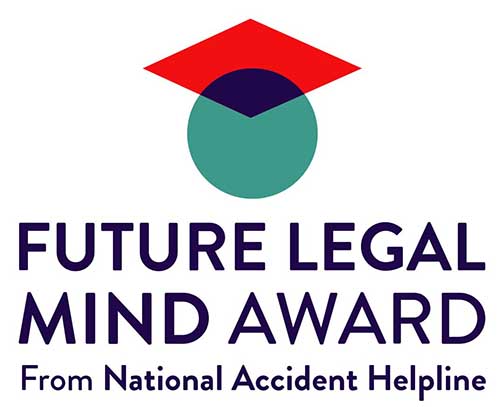 Those who are studying law or have recently started their career can enter the competition by submitting a personal written response (500-650 words) to this year's statement:
In today's world, the law provides a great foundation for any career. Outline your ambitions and aspirations and why you've chosen the Law. How do you think having a legally-trained mind will benefit you in the future and could benefit society, the country and/or your community?
This year's competition is split into two rounds, with a panel of judges on hand to pick a shortlist of 10 from the initial essays - those who progress will submit a short video in support of their entry.
The eventual winner will be awarded a cash prize of £2,000, a mentoring session with our Legal Director, Jonathan White, and Partnerships Director, Adam Nabozny, a meeting in London with a legal politician and a professionally produced video to share and raise their own legal profile.
Last year's winner, Gbemisola Obolo, was thrilled with the benefits Future Legal Mind brought to her career preparation:
I believe it is a good foundation for me to pursue my career in law. What I took away from the overall experience was to have more confidence in myself.




I think it's important to put yourself out there and try new things. It's self-rewarding and you never know what's going to happen. I never knew I would win, but I tried, and I won.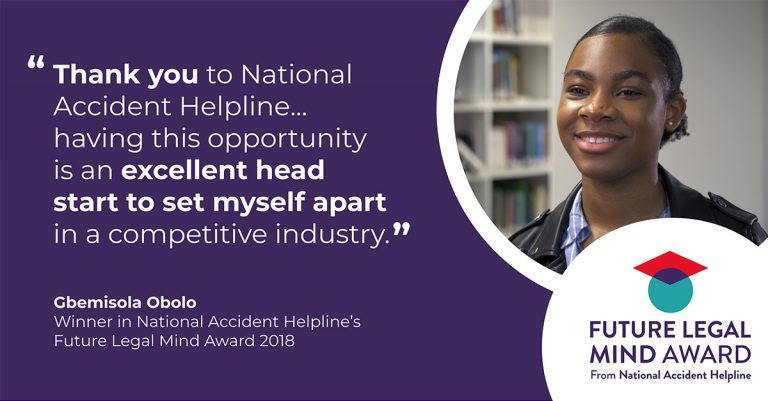 Simon Trott, Managing Director of National Accident Helpline and chairman of judges for the award, says:
The impact that Future Legal Mind has had on the sector for aspiring legal professionals has been greater than we could have envisaged when we launched five years ago, so we're absolutely thrilled to be launching the competition for 2019.
The deadline for entries for the first round is 28th February 2019. We look forward to reading them - good luck!