We believe it's crucial to attract the brightest minds to the legal sector, which is why we run Future Legal Mind - our annual competition to find the shining legal stars of tomorrow.
Future Legal Mind has been running since 2015 and is one of the leading law essay competitions in the UK.
Entries are now open for our 2021 competition - and we look forward to finding the UK's next Future Legal Mind!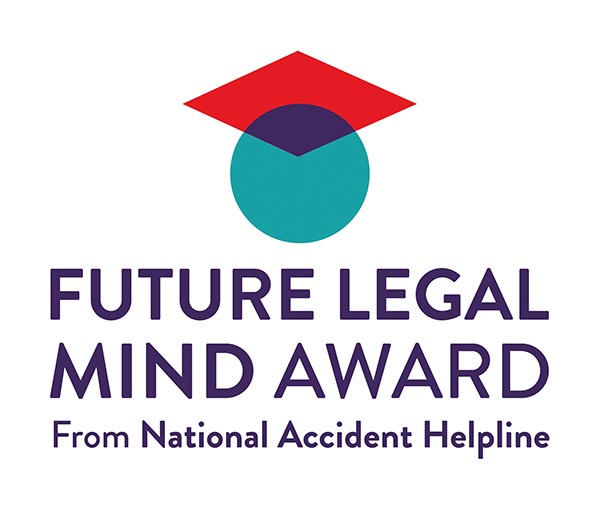 This year we are looking forward to supporting the legal career of one exceptional law student or trainee, by offering them a prize package including:
A £2,000 prize fund
A mentoring session with, and ongoing support from, our experienced in-house lawyers

Who can enter Future Legal Mind?
We welcome entries for Future Legal Mind from:
Undergraduate and postgraduate Law students studying at universities, colleges or other educational institutions in the UK
Legal apprentices and trainees who are in the first two years of their career at a UK-based law firm
For more information, please see the full terms and conditions.
How do I enter Future Legal Mind?
To enter Future Legal Mind, write an essay response to the question below:
Achieving a qualification in law provides a great foundation for careers today.
Tell us about why you chose to study law and which area of the law you feel most passionate about.
Is there an area of the law or UK legal system which you think is broken and requires urgent reform?
Essays must be:
No longer than 650 words in length
Submitted by us by midnight on Friday 26th February 2021
Essays can be submitted by emailing them to futurelegalmind@nahl.co.uk
Essays must be attached to your email as either a Microsoft Word document or PDF document
When submitting your entry, please also include:
Your full name
The circumstances under which you are eligible to enter - this could be the university you are studying at and your course, or details of your job role
Your email address
Your telephone number
Stage 1
Entrants should send us their essay answering the question above by midnight on 26th February 2021
Our judging panel will review the essays and choose a shortlist of 10 people
Stage 2
Our shortlist will be announced in March 2021
The 10 finalists will each be asked to record a short smartphone video explaining why they think they should be named as our winner
Stage 3
Our judges will review the finalists' essays and videos and choose the winner
The winner will be announced in May 2021
Our past finalists and winners
Over the past six years of Future Legal Mind, we have had some exceptional law students and trainees named as our finalists and winners.
Find out more about our Future Legal Minds from previous years: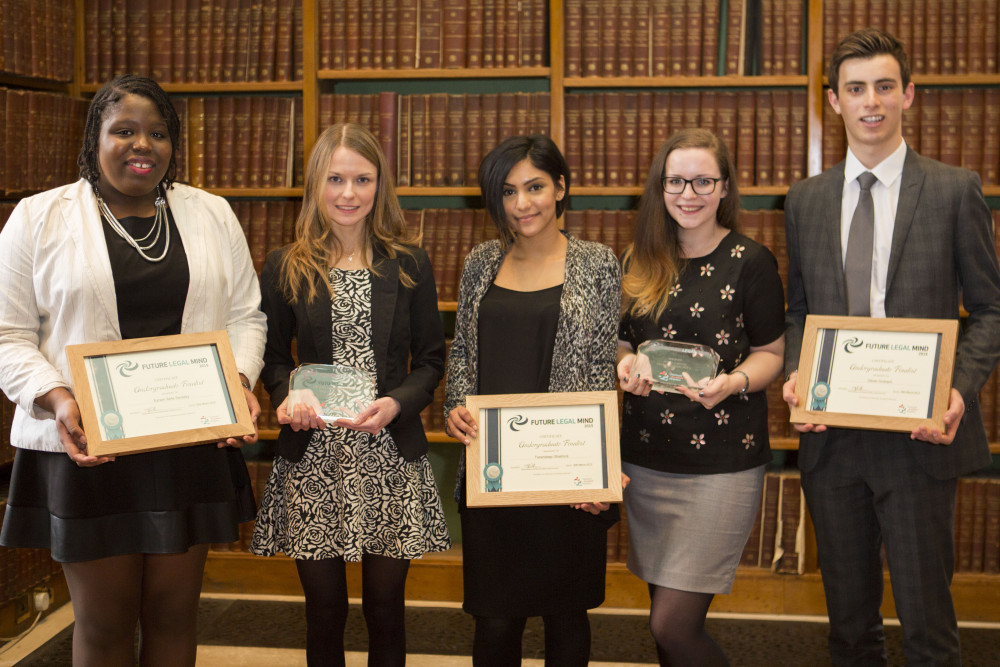 We are proud to have helped to give a boost to the careers of our excellent competition winners over the past six years, and we wish them all the best as their legal careers continue to flourish.
2020 winner: University of Cambridge student Joseph Kelen
2019 winner: University of Buckingham student Charley-Anne Gordon
2018 winner: University of Surrey student Gbemisola Obolo
2017 winner: University of Law student Hana Kapadia, who is now a trainee solicitor
2016 winner: City Law School student Tom Phillips, who is now a barrister
2015 Undergraduate winner: University of York student Amy Loughery
2015 Postgraduate winner: City University student Lukas Hamilton Eddy, who is now a barrister
As part of running the Future Legal Mind award, we produce useful resources to guide and inspire applicants working on their competition essays.
We also publish insight and tips to help aspiring lawyers in their careers.
"How Future Legal Mind has helped me" - We asked some of our past winners and finalists to share how the competition has helped each of them in building their law career.
Seven sins of the law firm interview - With entry-level positions at law firms getting tougher to win, graduates need to make sure they don't make any mistakes in their application or interview. We asked five key decision makers what the worst mistakes were that they'd seen job applicants make.
Law degree life hacks - We asked law students and our very own panel of law graduate personal injury specialists for their tips on how to survive a law degree.

Interviews with past winners and finalists
If you're entering Future Legal Mind this year, you might find the advice of some of our past winners and finalists useful.
In the interviews below, they share their experiences of the competition and give useful hints and tips for this year's applicants.