Hi Amy, tell us about what you have been busy doing since you were shortlisted in Future Legal Mind 2019?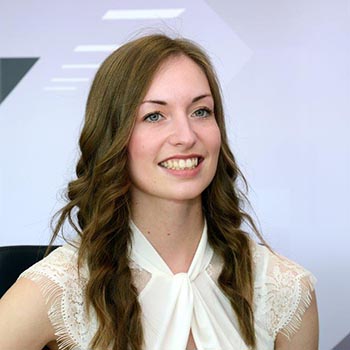 I have successfully completed my training contract and qualified as a solicitor specialising in employment law.
I have also created a legal blog on Instagram, The Leech Speech, which helps trainee and newly qualified solicitors navigate their way through their training contracts and junior qualified life.
Why did you originally decide to enter Future Legal Mind?
I decided to enter Future Legal Mind because I felt that it as an opportunity to talk about what I love doing but also to challenge myself and to widen my network further.
How has being a finalist in Future Legal Mind helped you in your career so far?
It definitely increased my confidence and self-esteem.
It can be very easy to get caught by the "imposter syndrome" trap and the comparison culture when applying for roles (whether training contracts or newly qualified solicitor roles).
Being selected as a finalist helped me overcome some of the difficulties in confidence you can face at times during your legal career.
What would you say to law students and trainees who are thinking of entering this year?
Don't waste another minute and go for it - you have nothing to lose!
Do you have any tips for those who are starting work on their essay?
Use unusual and unique examples to you and don't be afraid to think outside the box.
I would also suggest you proof read it, get others to read it and feedback to you and double (or even triple) check your spelling and grammar.
Sounds like small things, but perfecting them can make an essay go from a 3 to an 8 very quickly. Good luck!
Tell us about your journey in law so far - what is your plan for your next steps?
I recently turned 1 year qualified after qualifying as a solicitor with a national firm in September 2019. This was following on from my two year training contract at the same firm.
My next steps include continuing to develop solid foundation knowledge in my practice area, becoming a "go to" person for advice and continuing to develop my business development skills.
My next goal is looking at working towards becoming the next level of legal adviser within my firm. My current long term goals are to become a partner in a law firm and potentially one day be CEO of a law firm!
What top tips would you give to students and trainees about how to make themselves stand out?
Create and develop your own personal brand to stand out against other candidates.
Use social media to help with this, as lots of law firms themselves are using platforms such as LinkedIn, Twitter and Instagram and are noticing students and aspiring lawyers standing out on these platforms.
I would also suggest using different examples in your applications and interviews. For example, if you love knitting and started a knitting society at university, don't be afraid to talk about this in interviews and what transferrable skills you gained from this.
Law firms want to see your personality, enthusiasm and it will make you more memorable over others who use more standard common examples.