Hi Conor what you have been busy doing since we last caught up?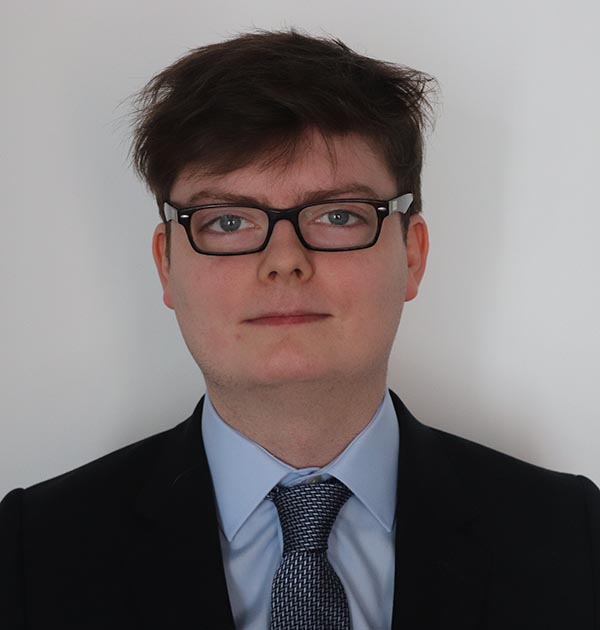 A lot has happened in the last few months! One of the best experiences was working with some friends from UCL on a paper published by the UN.
We had to persevere through crazy time zone differences and the heartache of four-hour Zoom meetings, but it was so rewarding to see our report accepted into their online repository.
I have also been working as Senior Editor- Technology Law, Policy & Regulation, with the student law news site SCL Student Bytes.
Why did you originally decide to enter Future Legal Mind?
I completed my law degree part time in Ireland, and I used to always see the Future Legal Mind competition - I would read about the winners and the runners-up.
I was really drawn to the concept, because the legal profession is often very traditional and backward-facing, so students rarely get a chance to talk about what the future of the legal sector might look like.
The fact that the award offers such a substantial prize is also a great incentive!
How has being a finalist in Future Legal Mind helped you so far, and how do you think it will help you in the future?
Being shortlisted was such an honour alone, and it's always great to be able to add such a prestigious competition to your CV.
It's also great to have good news to share on your LinkedIn feed, where potential future employers can see your achievements.
My university and volunteering groups, including mentoring charity Brightside, were happy to hear the news, and featured stories about me being shortlisted on their websites and social media, which is a great way to get exposure.
But most importantly, the competition gave me a lot of confidence.
What would you say to law students and trainees who are thinking of entering Future Legal Mind this year?
The simple answer is to just apply! I think it can be easy to minimise your own achievements, and so I would encourage any students and trainees to apply.
Being a law student has become much more difficult over the past few months, and it is important to sit back and recognise everything you have still managed to accomplish.
My essay was a great foundation for some of my vacation scheme applications, and throughout the competition I got to make great friends with some of the other finalists.
Do you have any tips for those who are starting work on their essay?
I think the most important tip is to bring yourself out through your essay.
As law students, we often associate being personal in essays with being unprofessional.
Here, however, the judges are interested in hearing about your genuine experiences, passions, and dreams.
One thing that all of the 2020 finalists had in common was a genuine passion for what they had written about, so focusing on what really interests you is a great place to start!