Hi Gbemisola, what you have been busy doing since we last caught up?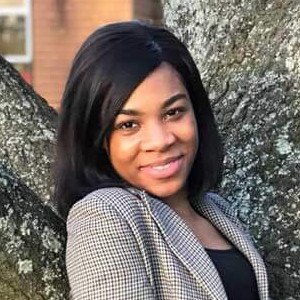 I completed my degree in Law with International Relations at the University of Surrey.
Before graduating, I participated in a range of societies. Through my role in the WOKESurrey society, I became a WOKEWeekly veteran coordinator.
Last year, I also gained work experience at KMPG LLP in the Tax Disputes & Investigations department. I was fortunate to witness the developments of a judicial review case and take part in activities such as a partner training session.
Why did you originally decide to enter Future Legal Mind?
Because I hadn't studied the area of law referred to in the question, I was sceptical if I could write the essay to an exceptional standard.
But I asked myself - if you do not know something, what do you do? You find out about it, conduct some research, and ask questions.
Also, I enjoy a challenge and of course, the prize package was a great incentive.
How has being the winner of Future Legal Mind helped you so far, and how do you think it will help you in the future?
On a personal level, it showed me that I had the skills necessary to navigate unfamiliar subjects and it increased my confidence.
It has led to various opportunities - I was even invited back to my secondary school to give a speech and present to students their end of year awards.
Overall, it has and continues to be a source of recognition of my hard work, intellect, and capabilities - it is an achievement I will forever hold dear.
What would you say to law students and trainees who are thinking of entering Future Legal Mind this year?
Do it! Do not be afraid.
Be your own competition - in other words, show yourself what you are capable of.
Do you have any tips for those who are starting work on their essay about how to make it stand out?
Really think about the question - a well thought out answer makes a difference.
Research is extremely important. Ensure it is comprehensive and, in a way, creative.
Finally, structure your answer to a clear line of reasoning.
What is your plan for your next steps in law, and do you have a career goal in mind?
I recently started the LPC LLM at BPP Cambridge. So far so good!
My career goal now is to get a training contract at a great law firm and through that become a qualified solicitor.
What have you done to help get yourself get noticed and make yourself stand out to future employers?
One thing I constantly seek to do is to challenge myself.
I believe that challenges foster resilience, self-reflection, and personal development. I think this translates well to employers.