Hi Elena, what you have been busy doing since we last caught up?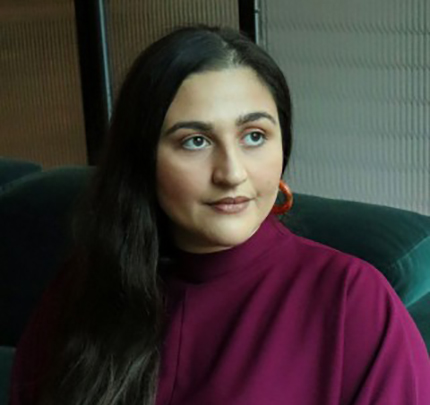 I had to postpone some of my Bar exams due to ill health so I have been concentrating on sitting those.
I'm continuing to work on #NotYourPorn, a campaign which I co-founded which fights for the removal of non-consensual content from UK porn sites.
We are working with a group of fantastic organisations to get online violence against women and girls recognised in the Online Safety Bill. The field has dramatically transformed in the last year and I am so excited to see what good will come from it.
Why did you originally decide to enter Future Legal Mind?
I wanted an opportunity to prove to myself that the issues I care about are valued as part of my professional legal identity. Often as a law student, you feel a conflict between investing in the issues you care about and investing in what you need to do to make a career for yourself.
The Future Legal Mind Award is the only award which not only recognises the importance of both, but also celebrates when you pursue both.
How has being the winner of Future Legal Mind helped you so far, and how do you think it will help you in the future?
It has given me the confidence to speak openly about the work I do for #NotYourPorn and has helped me to gain more support for the campaign. In addition, it has helped me with job applications and LLM applications.
What would you say to law students and trainees who are thinking of entering the competition this year?
Make time to enter. Articulating what you are passionate about and why it is important, succinctly and persuasively, is a vital skill. Your interests outside of your studies are worthy of celebration. If you have got even an inkling that you want to apply, you should!
Do you have any tips for those who are starting work on their essay?
Make sure to give a clear overview of what is going on in the area of law you are writing about. Then, demonstrate how the work you do is seeking to address the issues in this area of law and why it is important.
What is your plan for your next steps in law?
In the next year, I'm capacity building #NotYourPorn and then I will be undertaking an LLM programme in the US, with a focus on digital rights.
What would you recommend for aspiring lawyers to do to get themselves noticed?
Follow your own path to the law.
I have been told time and time again by a number of people, including lawyers I look up to, I had to follow the traditional "route" to the Bar, that the work I do for #NotYourPorn was irrelevant and I should give it up.
I'm so grateful I didn't give in to the insecurities because the work I do is making real, tangible change and I get to learn from experts in my field. These experiences are only going to make me stand out and be a better advocate.
People fear what they don't understand: don't give up on what you believe in and stay passionate.