Hi Daniel, it's been four years since you were named on the shortlist for Future Legal Mind 2016.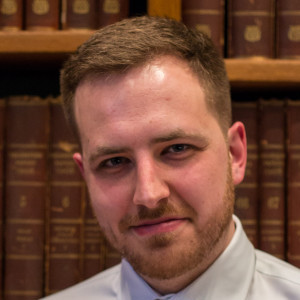 What you have been busy doing since we last caught up?
I took part in some further advocacy competitions and volunteered at the Citizens Advice Bureau in Wakefield before graduating from Leeds Beckett University with a first class degree in law in 2017.
Before moving on to postgraduate study I decided to get a few years of solid practice experience under my belt and began working in the summer of 2017 as a fee-earner in the Financial Litigation team at Oakwood Solicitors in Leeds - where I have now been for three years.
Why did you originally decide to enter Future Legal Mind?
The competition was a useful opportunity to try and demonstrate my understanding of the industry that I was trying to break into.
The essay topic in 2016 was about legal sector commoditisation, which was also of particular interest to me.
How has being a finalist in Future Legal Mind helped you in your career so far?
I take the view that having 'Future Legal Mind finalist' on my CV really helps me to stand out from the crowd when applying for jobs and also serves as a really useful talking point in interviews.
I was lucky enough to be awarded the Lord Denning scholarship in 2019 from Lincolns Inn, and I recall talking about the competition and my essay to the scholarship panel.
I think it must have helped to highlight the fact that I was serious about a career in law.
What would you say to law students and trainees who are thinking of entering this year?
Give it a go - for me the essay was very interesting to research.
Do you have any tips for those who are starting work on their essay?
Read widely and from as many sources as you can.
Work out what you want to say, then plan an essay that is logically structured and well supported.
Use headings, avoid cliché wherever you can, and be persuasive.
What is your plan for your next steps in law?
I am currently undertaking the BPTC at the University of Law and hope to be called to the Bar next summer.