09 Nov, 2018/ by National Accident Helpline /Latest News
After almost two decades manning the phones in our Legal Support Centre, Mohammed Miah is hanging up his headset and jetting off to see the world.
Legal Support Advisor Mo joined the us back in 1999 and - 19 years later - is our longest serving member of staff.
Colleagues in our Legal Support Centre said a fond farewell to the 43-year-old, who is leaving to fulfil his ambitions to travel by spending four months in Australia with friends.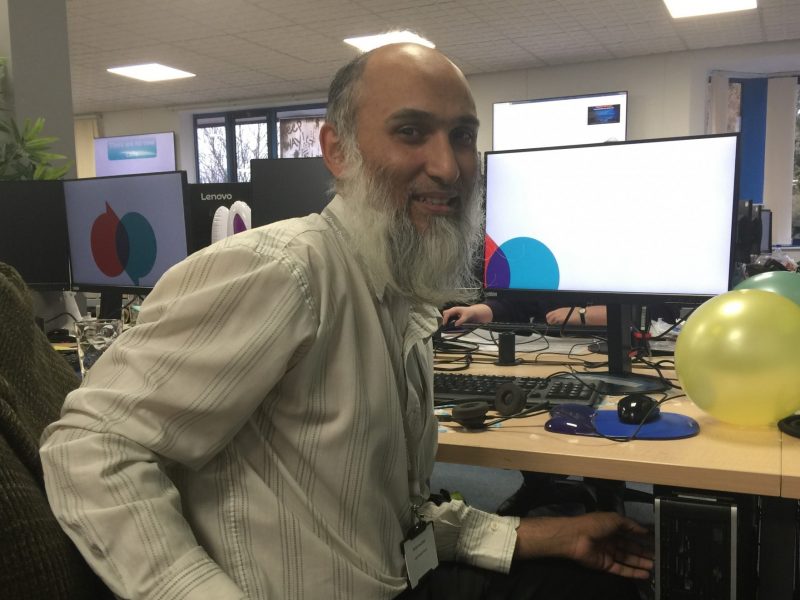 Mo said:
I hadn't had a job like this one before, but I saw it advertised in the newspaper and it appealed to me because I wanted to help people.




Back when I joined in 1999, we were a team of around 20 people and we used to answer an actual telephone, rather than using a computer and headset. It was before the days of email, so we'd share documents by sending a fax.




Times have really changed and now, with customers making enquiries online, it's much easier for us to help people.




I've taken so many calls over the years and there have been some particularly emotional cases. When we take a call we never know what to expect, so every day is different.




I've really enjoyed working with everyone and it's been a great place to work.
We employ 239 people at our headquarters in Kettering, with around 90 based in the Legal Support Centre - where all of our customer calls are handled.
Managing Director Simon Trott said: "Mo has been an ever-present friendly face in our Legal Support Centre and we all wish him the very best for his travels.
"It's thanks to our friendly and knowledgeable team of Legal Support Advisors that we're able to help so many people injured in accidents which weren't their fault, and Mo is an excellent example of this attitude and approach."