Today National Accident Helpline launch their re-brand campaign - 'When it's wrong, make it right.'
Developed by The Corner London, the new campaign shows - in amongst the media noise of 'compensation culture' and 'ambulance chasing' - that National Accident Helpline is a very different kind of service, purely helping people who have been injured in accidents that feel wrong.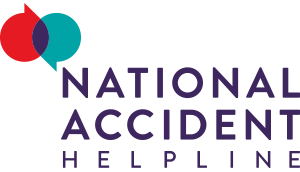 Supporting the new positioning is a refreshed logo, brand identity and comms campaign. Central to this is new TV advertising, which features actual calls from previous claimants, while the whole screen gradually turns from red to teal - a dramatization of moving from 'wrong' to 'right', using the brand's new colours.
The intention is to provide an honest demonstration of the impact personal injuries can have on people's lives, as well as the compassion and expertise that National Accident Helpline provides.
Accompanying the TV are online Testimonial films, Directed by Tom Barbor-Might. The first film follows Ben, a keen body-boarder who was unable to keep up his passion after having an injury at work. Other testimonial films will launch later this month.
Neil Simpson, Founding Partner at The Corner, said:
"People are getting tired of the typical compensation sector advertising. Our client and agency team are intent on breaking that tradition."
Debbie Britton, Marketing Director for National Accident Helpline, said:
"Our approach to the brand relaunch and campaign aptly reflects the honesty and integrity of our business and is a massive departure from the typical advertising associated with this sector."