After months of diligent planning and many hours of hard work by our candidates, Future Legal Mind 2015 concluded last week with a fantastic awards lunch at The Honourable Society of Lincoln's Inn, a stunning location steeped in legal tradition.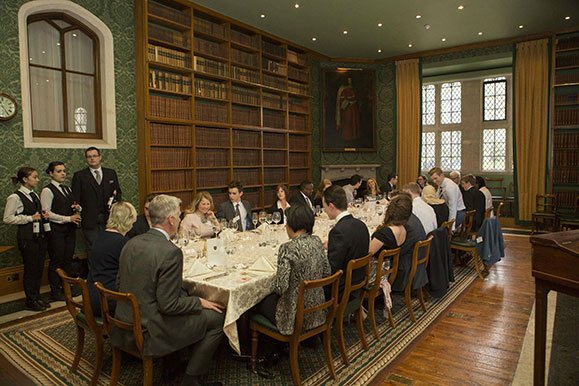 After whittling down dozens of high-quality essays to just five candidates in both the undergraduate and postgraduate categories, National Accident Helpline CEO Russell Atkinson announced the winners and Highly Commended runners-up following a sumptuous three-course meal.
The undergraduate winner was 21-year-old Amy Loughery of the University of York, while 25-year-old Lukas Hamilton Eddy, studying for a BPTC at City University London, was the winner of the postgraduate category. Victoria Rowley, a 23-year old undergraduate studying at the University of Nottingham, and Christopher Rush, a 23-year-old postgraduate studying for his LLM in International Law, were the respective Highly Commended candidates.
Both Amy and Lukas win a £5,000 grant and work experience placement with Colemans-ctts, as well as the publication of their essays on Lawyer2B.
We'd like to thank all of the Future Legal Mind 2015 entrants, Lincoln's Inn for hosting the event, and our five judges - including Professor Gary Slapper of NYU London, Janet Tilley of Colemans-ctts and the editor of Lawyer2B Richard Simmons.
If you'd like to be in with a chance of winning a grant to go towards your studies and a work experience placement at a top legal firm, register your interest for Future Legal Mind 2016 as an undergraduate or postgraduate student.