During particularly tough and stressful periods, individuals often turn to their closest friends and family members for advice and support.
After a phone call with a sibling or a heart-to-heart with a childhood friend, our spirits can often be uplifted, and we can benefit from a positive change in our mood.
However, it's not just other humans that can help to provide comfort - our pets can too.
Whether it be the stress of the current self-isolation situation or recovering from an accident or injury caused by a slip or a trip, throughout these difficult times, animals can be a great source of companionship at home.
Dogs can force you to get out for some much-needed fresh air, while cats will sit and cuddle you for hours on end if you're unable to move too far from the sofa.
While pets are incredible for providing us with the boost that we sometimes need, they can occasionally unwittingly create more of a distraction than help - particularly when individuals are trying to get work done from home.
Here at National Accident Helpline, we wanted to find out which pets are the nation's favourites to turn to during hard times, and how they help people to get through these periods.
In order to do this, we surveyed 2,000 pet owners in the UK - and asked them to send through pictures of their beloved animals so that we could witness them in action around the home too.
Known for its friendly, active and outgoing nature, it's unsurprising that the Labrador Retriever breed beat all others for the crown as the UK's favourite dog.
In second place, Brits revealed just how much they love Cockapoos - not only are they extremely affectionate, they hardly shed, meaning less cleaning for their owner!
Coming in third was the Springer Spaniel breed, who love to socialise and have an abundance of energy.
When it comes to feline friends, the placid British Shorthair was ranked as the number one cat to own, with the beautiful Bengal breed coming in at close second.
At number three was the Persian cat, known for its thick, glossy fur and kitten-like bursts of energy.
A little help from our (furry) friends
When times get tough, it's evident that the majority of us turn to our pets to help keep us calm.
An incredible 87% of those surveyed disclosed that their furry friends help them to de-stress, with only a tiny 2% of pet owners stating that it wasn't the case for them.
Those in Glasgow seem to rely on their animals the most for comfort, with a huge 94% revealing that their pets help them to relax and feel less uneasy.
The nation's paw-fect pets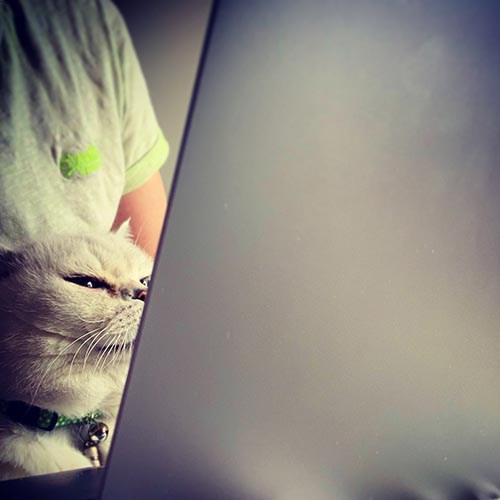 Sid, owned by Sam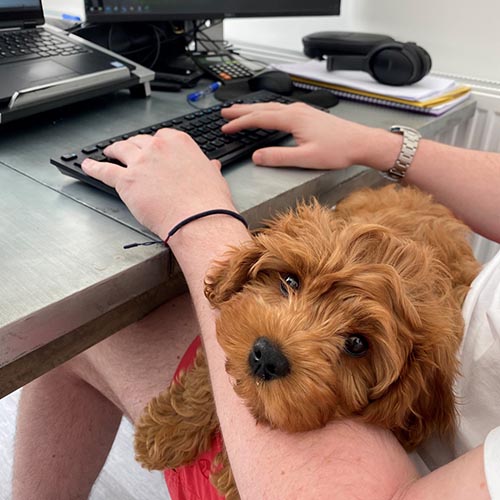 Monkey, owned by Jason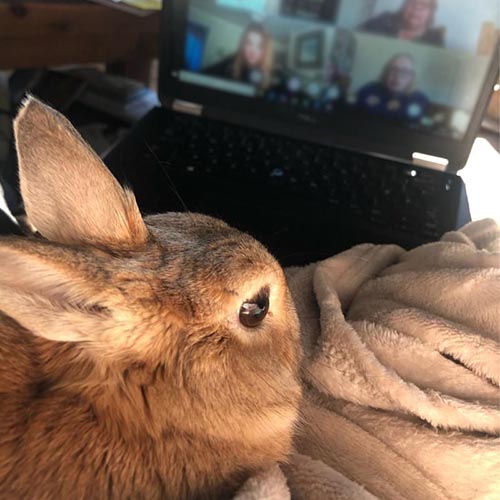 Peaches, owned by Samantha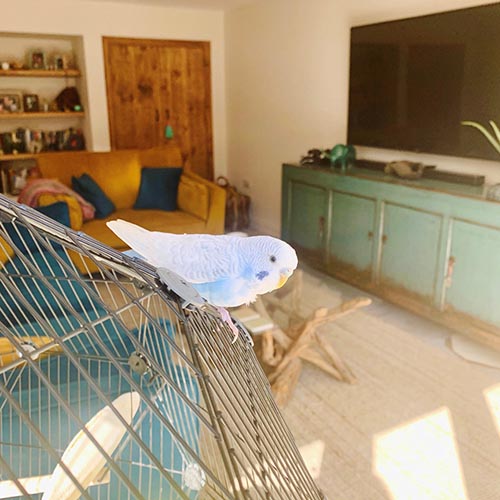 Pablo, owned by Amba
While pets have an endless supply of love and affection for their owners, they can also be an unwelcome distraction when individuals are trying to focus on other tasks around the house, such as working from home.
Is it possible to get any work done at all when your furry friend is running around in circles next to you or making a bed for itself on your keyboard? It appears not.
Only 13% of those surveyed admitted to being able to concentrate on other tasks around the home without being distracted by their cute companions.
The results indicated that it's the younger generation that is in fact better at staying focused despite the balls of energy that may be charging around the home.
59% of 18-24-year-olds found themselves becoming consistently distracted by their pets, whilst a whopping 82% of 45-54-year-olds found themselves being dragged away by their animals.
Getting things done vs getting distracted: who's most likely to get engrossed in their pet?
With 84% of pet owners stating that they get drawn away from what they're doing by their cats and dogs, it appears that Bristolians are the most likely to struggle to get anything done.
Sheffield residents are the most resilient to their pet's distracting antics - but with 55% of them still admitting to being engrossed in what their animals are doing, that's still over half of pet owners that are preoccupied on a regular basis!
Are you finding it easy to split your time between your tasks and your pets, or are you someone that can't help but be distracted by your favourite furry friend?