10 Nov, 2014/ by National Accident Helpline /Latest News
Here at National Accident Helpline we are committed to providing practical and straightforward safety advice to home owners, employers and employees. Some of these Dos and Don'ts may seem obvious, but it is amazing how many basic mistakes lead to devastating electrical fires.
Our infographic can help you stay safe and fire free.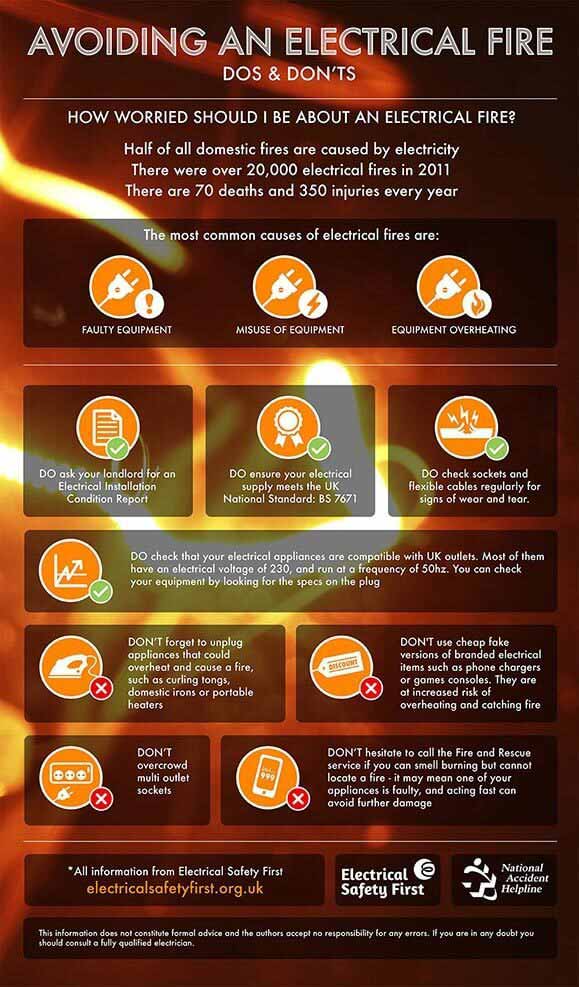 For downloadable letter templates for requesting an electrical inspection or for reporting a fault with an electrical appliance, take a look at our Preventing Electrical Fires page.