What do you think the most injury-prone job in the UK is? Construction, farming or perhaps being a HGV driver? Believe it or not, according to a new survey conducted by comparison website Confused.com, you're more likely to hurt yourself cutting hair than building a house.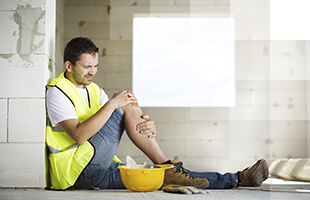 According to the figures, the top three jobs associated with injuries were:
Hairdressers and beauticians

Electricians or plumbers

Police officers
Unsurprisingly given that hair and beauty proved to be the most accident-prone job, the most common injury was people cutting themselves, accounting for two out of every five workplace injuries. This was followed by sprains (one in five accidents), burns (one in six) and broken bones (one in ten).
"Injuries can occur in any working environment."
Julie Willock, Confused.com
Other common workplace injuries included being run over by a forklift truck, people stapling their thumb and police officers being assaulted during an arrest.
The survey revealed that one in four workers have been hurt in the course of their job, with one in three saying they required medical attention and almost one in ten requiring surgery. More than 5% of those people injured at work claimed that their injury was life changing.
"The working world is a dangerous place for many Brits and it's worrying to see so many people suffering injuries in the workplace," said Jessica Willock, head of life insurance at Confused.com.
"There are many industries out there where you may expect injury to be commonplace but the fact that so many people were injured working in hair and beauty shows that injuries can occur in any working environment."