What are pressure ulcers and bed sores?
Commonly referred to as pressure sores, pressure ulcers and bed sores occur as a direct result of unrelieved pressure and distortion of the skin and tissue. A pressure sore can be extremely uncomfortable, painful and, if left undiagnosed or untreated, fatal.
When pressure is constantly applied to an area of the body, it disrupts the flow of blood to the skin. A lack of adequate blood flow starves the skin of vital oxygen and nutrients, leading it to breaking down and ulcers or sores forming.
People who live with health conditions that limit their mobility, or those recovering from surgery, are most at risk of developing pressure sores. Older people can often be at risk of developing sores too.
Caregivers for people with lower levels of mobility must be checking for pressure ulcers and taking care to prevent ulcers from forming.
Different grades of pressure sore
When assessing your pressure sore, a medical professional will give it a grade. The grade of your pressure sore will affect your claim - for example a Grade 2 pressure sore compensation will vary from Grade 4 pressure sore compensation.
This is due to the severity of the pressure sore at each grade and the potential long-term damage it can do. Pressure sores are divided into the following four grades:
Grade 1

: discolouration of the skin. Grade 1 pressure sores are the least severe and if caught quickly can be easily treated.

Grade 2

: partial-thickness skin loss, presenting like a blister. Grade 2 pressure sores are slightly more severe and have the potential to become infected if left untreated.

Grade 3

: full-thickness skin loss, damage of subcutaneous tissue, presenting like a deep crater. Grade 3 pressure sores are severe, causing discomfort and pain.

Grade 4

: full-thickness skin loss with extensive necrosis (dead body tissue) extending to underlying tissue. Grade 4 pressure sores are the most severe, causing debilitation, extreme pain and, in extreme circumstances, death.
Getting the right grade diagnosis for your pressure ulcer or bed sore is important to ensure you receive the right treatment. It will also be important when making your pressure sore compensation claim.
---
Illness and injuries that result from pressure sores
If left unchecked and untreated, pressure ulcers can become life-threatening. Beyond the extreme discomfort and pain pressure sores cause, associated complications include:
Cellulitis

Bone and joint infection

Gas gangrene

Septicaemia (blood poisoning)
These conditions can have severe, long-term health effects that could require major surgery, medical procedures, physical therapy and even amputation. If you've had to endure the life-changing effects of an untreated pressure sore that wasn't your fault, we could help.
Pressure ulcer compensation can help you get the care you need and cover any costs your pressure sore injury resulted in. Get in touch with our friendly advisors on now to find out how we can help. We can also call you back at a convenient time, just fill out our online form and our friendly team will call you back.
---
Mrs A claimed for a missed fracture
Mrs A fell over in late October and went straight to A&E. She had an X-Ray was told there was nothing wrong. Ten days later she got a call saying that the hospital had missed something on her X-Ray and her elbow was in fact broken. Mrs A contacted National Accident Helpline and we arranged for one of our specialist Solicitors to handle her case. Less than eight months later she received an offer of compensation which she accepted.
Mrs. A lost feeling in her thumb and fingers as a result of medical negligence, and was awarded £110,000
In 2008, Mrs. A accidentally cut her left wrist on a tin. She went to A&E complaining of numbness and lack of sensation in her left thumb and fingers. Following an assessment, she was discharged with no further treatment.
More customer stories
How do I know if the care received was negligent?
How do I know if the care received was negligent?
Pressure ulcers and bed sores are almost always preventable, meaning when they do occur it is usually a sign of negligence. Medical professionals should be trained to spot the signs and potential causes of pressure sores, and to follow the correct procedures to ensure they don't develop.
If you've been receiving care from a healthcare practitioner and developed a serious pressure ulcer, you could be eligible to make a pressure sore negligence claim.
---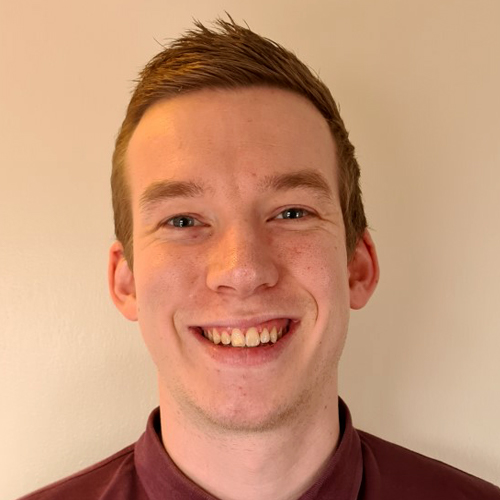 Meet Kieron Gibbons - he one of our experienced customer service manager here at National Accident Helpline.
Kieron is responsible for supporting, training and the development of his team. So that they can provide expert, compassionate help for customers who have sufferered an injury through no fault of their own.
Why should I make a pressure sore claim?
Why should I make a pressure sore claim?
Unfortunately, the recovery period from a pressure ulcer or bed sore can be long, especially if you suffered complications as a result. Life-changing complications can also leave you in a state of poor mental health, particularly if you have undergone amputation surgery.
We take into consideration the full impact of your pressure sore when assessing your pressure ulcer compensation claim, from the financial and physical effects through to the mental impact and changes to your daily life.
Making a bed sore claim can help you get your life back on track and go some way to helping you resolve a painful chapter in your life. When putting your claim together, your solicitor will make sure they are pushing for the maximum entitlement based on your case details.
For example, your solicitor will ensure you're covered for:
Loss of earnings

Medical expenses, including prescriptions and physiotherapy

Any social activities, sports or hobbies you have had to suspend

The effect your injury has had on your family and loved ones

Any adaptations that must be made to your home to facilitate your new life
For an estimate of how much compensation you could receive for your pressure sore, use our online  pressure sore compensation calculator. This free service can help you estimate the pressure sore compensation amount you could be entitled to.
---
How do I start my claim for compensation?
If you've suffered a pressure sore injury through medical negligence but you're not sure how to get started, speak to one of our friendly, legally-trained advisors who can support you through your claim process.
What if someone I love has been affected by a pressure sore due to negligence?
What if someone I love has been affected by a pressure sore due to negligence?
It can be very distressing to see someone you care about suffer from a painful pressure ulcer or bed sore, even more so if they are incapacitated and unable to seek the care and support they need. If their injury was caused by someone else's negligence, you could be able to claim for pressure ulcer or bed sores compensation.
UK law allows close family members or caregivers to make compensation claims on behalf of incapacitated persons. For example, if someone with dementia sustained a pressure ulcer or bed sore due to negligence at their care home or in hospital, a family member could make a pressure ulcer compensation claim on their behalf.
Similarly, if you have suffered a bereavement due to an undiagnosed and untreated pressure ulcer that was due to negligent care, you could make a pressure sore claim for compensation.
For more information on making a pressure ulcer or bed sore claim on behalf of someone else, contact our team of personal injury advisors on .
We understand how difficult it can be to discuss the loss or suffering of a loved one. Our advisors are here to listen, identify if someone else was at fault and offer you advice on seeking pressure sore compensation. However, we will never pressure you to proceed with a claim, allowing you to make the final decision.
---
Frequently asked questions...
Yes - it's highly likely you'll need to go to one. An independent medical opinion is an important part of the evidence that your solicitor will rely on when building your claim. Your solicitor will advise you based on the specifics of your claim.
The appointment will be booked for you and in most cases, will be with a medical professional local to you. It doesn't take long, usually no more than 30 minutes to an hour. After the appointment, the medical professional will write a report giving their opinion and then send it to your solicitor. You'll be able to read the report and your solicitor will ask you to check it for accuracy.
There's no need to visit a solicitor's office in person. If you decide you'd like to go ahead, we pass you onto one of our specialist solicitors for a free initial consultation. We usually transfer you to them on the same call and they'll typically handle your case without you needing to visit them.
Simply put, medical negligence is where a medical professional or medical institution like a hospital harms a patient by act or omission in the course of treatment or surgical procedure. It also includes things like medical misdiagnosis where a wrongly-identified condition or one missed entirely harms the patient.
Am I able to make a no win no fee pressure ulcer claim?
Am I able to make a no win no fee pressure ulcer claim?
Yes. With National Accident Helpline claims are made with a no win no fee contract. For many claimants, a no win no fee pressure sore claim is the best way to make a claim. Under the terms of a no win no fee agreement, you will only pay legal fees if your claim is successful. These will generally be a pre-arranged percentage of your settlement amount.
If your claim is not successful, you will not pay any legal fees. This makes no win no fee the most cost-effective way to claim. You will need to ensure you have the right level of insurance, but we can help you organise what you need.
In a small number of cases, you may not be able to submit a claim using a no win no fee agreement. However, your legal team will keep you updated about this, allowing you to decide whether to proceed with your pressure ulcer claim or not.
---
Why choose us to help with your pressure sore negligence claim?
Why choose us to help with your pressure sore negligence claim?
With years_since years of experience behind us, we understand the concerns you may have when considering making a personal injury claim. Our team understands the personal and sensitive nature of a pressure sore claim and will always work to ensure your best interests are at heart - so you can make the best possible recovery.
We're with you every step of the way. From your initial consultation with our advisors to connecting you with the legal team for your case and supporting you with free, impartial advice along the way, we're here for you.
Our service has helped us reach an 'Excellent' rating on consumer review site Trustpilot, with over 20,000 satisfied customers giving us a great review.
---
---
Editable block title (hide option available)
Compassionate and stress-free claims handling.
Compensation on a No Win No Fee basis means you'll never be out of pocket.
We've handled over 40,000 medical claims.
Trusted, friendly and confidential support when you really need it.
---
We aim to make starting a pressure sores compensation claim as simple as possible. Get in touch with us on for your free, no-obligation consultation. If you'd prefer, you can also request a callback at a time that suits you.