If you regularly exercise or play sport, you'll know how frustrating it can be if you're unable to train or compete. But if you've had an accident, no matter what type of injury you have sustained, it's important to take time away from the sport you play or exercise you enjoy, and to learn about how to build up your fitness levels again.
We know you will be itching to get back to normal, but ask yourself this: after your accident would you rather make slow, almost pain-free progress towards building your fitness levels back up, or risk injuring yourself further?
There are a multitude of reasons why you may find it difficult to get back into sport after a head injury, wound or other type of trauma from an accident - but with our top tips, you may find you'll be back in the gym or on the training ground before you know it.
1. Beat the mental block
If you're worried, nervous or anxious about getting back into sport, know that you're not alone. You may be fearful about how well your body will cope post-accident and whether you're as strong as you were before. If you're used to training in the gym and want to get back into it, take each day as it comes. Start by heading there with a friend or maybe even book in with a personal trainer who specialises in accident rehab - that way you aren't beginning your journey alone.
Don't push yourself too early - not only physically, but mentally too. If, after a few days back, you need to take a couple of days off, then do so. It's important to remember that the process to build up your fitness levels is a long road, and certainly not a sprint!
2. Do gentle rehabilitation exercises
No matter how you sustained your injury, it's important to take it slowly. Rehab after a motorcycle accident or car accident is a marathon and takes months of dedication to the process. There are a wealth of shoulder, knee and back pain rehab exercises that you can pick up from a qualified personal trainer at your local gym or from a physio which will help you build your strength back up slowly.
If you're a keen runner, for example, or a football enthusiast, don't start by sprinting or running for any long lengths of time. Begin your recovery by simply walking on a treadmill and building this up over time to a gentle jog. By taking it slowly, you're putting less strain and pressure on your body and your mental health, as well as reducing the risk of injuring yourself further.
3. Get support from a qualified physiotherapist
A step-by-step programme from a qualified* physiotherapist which is tailored specifically to what you have gone through, and the injuries you have sustained, is one of the safest ways to get back to the sport you love. They may offer you treatments such as massages, manipulation and exercises to improve strength and range of motion.
Whether you want to weightlift regularly or play golf with your friends, learning how to build up your fitness again from a professional is crucial. They can assess when you're ready to get back to it as normal and will help to ensure the injury you sustained from your accident doesn't reoccur through the sport you play.
* To check your physiotherapist is qualified and a member, visit the Health & Care Professions Council (HCPC), which regulates health, psychological and social work professionals, including physiotherapists.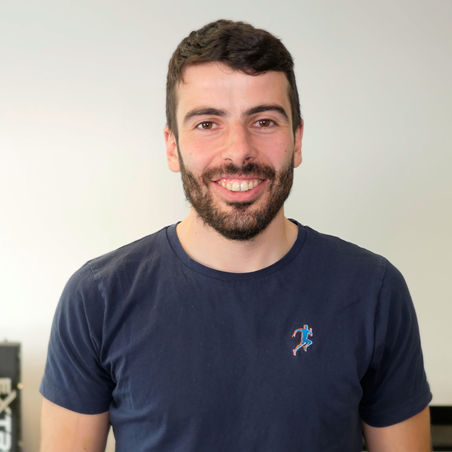 Physiotherapist Shane Mooney says people often do too much too soon when it comes to exercising after an accident
The biggest mistake most people make when getting back to playing sport after an accident is doing too much too soon. When the pain starts to settle down, it's easy to think that you're ready to get back to what you were doing before.
In reality, the body needs graded exposure - gradually exposing it to more speed, load, and volume so that when you return to play, you're at 100%, and there is minimal risk of the pain coming back. This is where having a physio and a bespoke treatment plan makes all the difference.
Head Physio at Pro Sport Physiotherapy, Huddersfield
4. Listen to your body
It's incredibly important when you're on the road to recovery and during your accident rehab, that you listen to your body. After all, you know your body better than anyone else. When you're performing rehab and strengthening exercises or slowly progressing back into sport, look out for things like swelling and pain levels, as well as strength, balance and coordination.
Set small, achievable goals for yourself such as gradually strengthening the affected body part(s), improving your balance and working on your mental health.
5. Resume normal activity slowly
As you build up your strength again post-accident, and as your period of rehabilitation exercises come to an end, don't be tempted to jump straight back into a full 90 minutes on the football pitch or a challenging yoga or dance session. Take it slow, take your time, and ease yourself back into your chosen sport or to the gym.
If you're looking to make a claim after an accident, we're here to help. Contact us today on to talk to one of our friendly advisors for free.
Thank you to Shane Mooney for providing his expertise.