Our Make It Right campaign looks at the true effects that accidents have on people's lives. Whether a personal injury was sustained in a road traffic accident, work accident or a medical negligence situation, it can affect much more than just our physical health. Our relationships with our loved ones, our mental health, social life and finances are all affected in some way.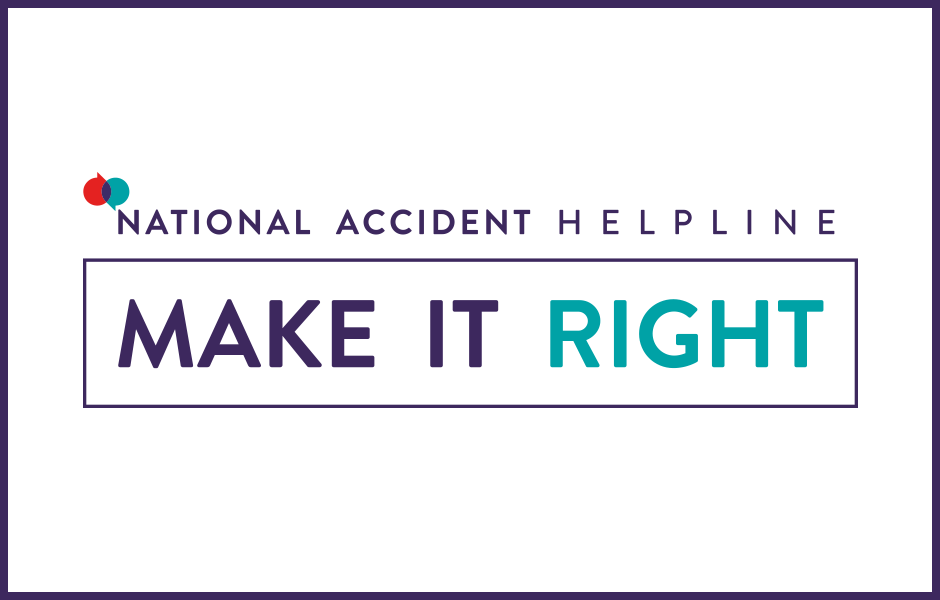 Our research shows the impact which an accidental injury can have on a person's life
Read the report here
We asked over 1,000 people about the impact their accident had on their finances. 32% of respondents said their accident had a negative effect on their bank balance, with those experiencing an accident at work most likely to struggle financially (42%).
Shockingly, more than half of respondents told us that their accident caused a loss of income (55%) and women are more likely to experience this than men (58% vs 53%). And, it appears that those who suffer in an accident at work have an even higher chance of losing income, with nearly two thirds of people confirming this happened to them (64%).
With these statistics highlighting the real impact accidents have on funds, how many people are getting the financial support they need? Not enough, it turns out. Of those that needed it, only 21% felt they had sufficient financial help after their accident, and 20% stated they received nothing at all. Even more worryingly, just 14% of those who had a road accident felt they received all the financial support they needed.
If you are unable to work due to the injuries you've sustained, you may suffer a loss of income as a result. Financial strain can put huge amounts of pressure on other parts of life. You may find paying the household bills harder, you may not be able to partake in or afford your hobbies, and you may rely on friends and family for help. This can lead to feelings of stress, anxiety and depression. Through our Make It Right campaign, we want to spread the word that you can receive financial support when you can't work.
When Andy slipped in a supermarket, he injured his knee and had to take 12 weeks off work for recovery after surgery. We helped make it right.
When I came home, it dawned on me that financially this was going to have an impact… I've got two kids to look after, I've got rent to pay, cars to pay for. You start to stress about it and worry about how you're going to fix that problem.
The money I got was more than what I was expecting, and it allowed me to pay off some of my credit card bills that I obviously incurred while I was off [work].
Andy