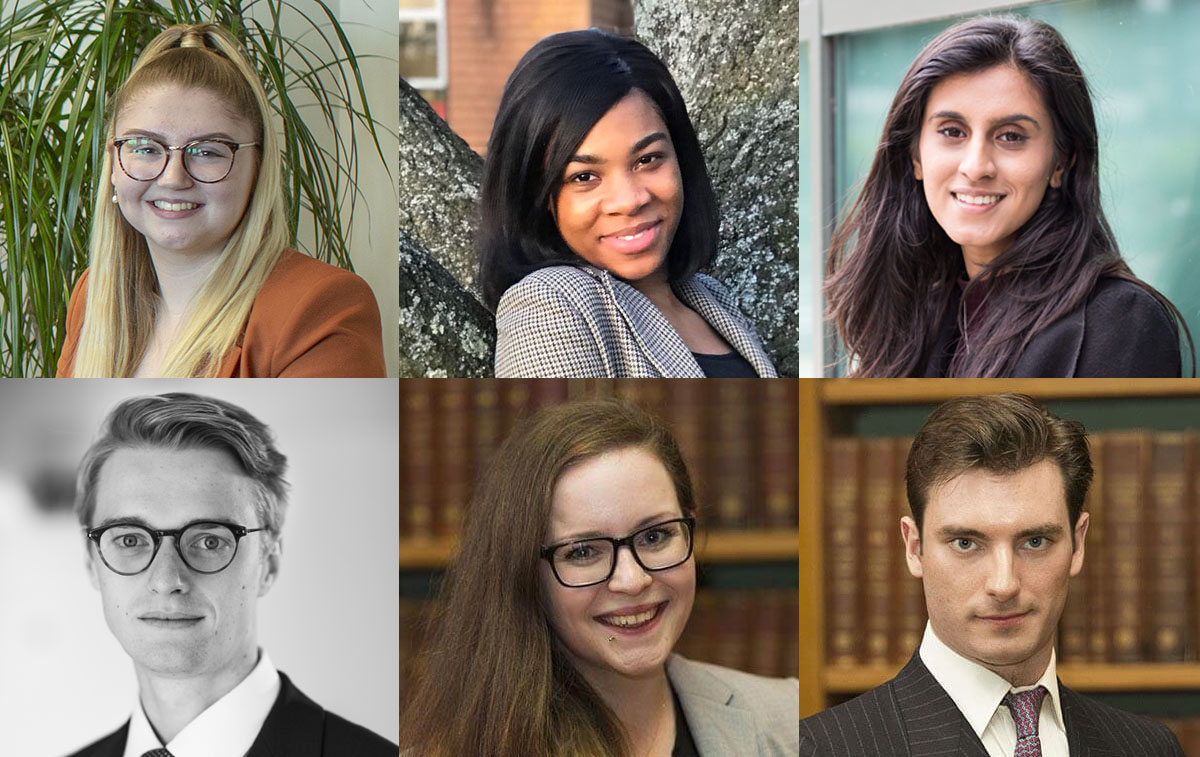 We believe it's crucial to attract the brightest minds to the legal sector, which is why we run our annual Future Legal Mind Award - to find the shining legal stars of tomorrow.
Future Legal Mind is one of the leading law essay competitions in the UK and our previous winners have gone on to become barristers and solicitors, and secure other prestigious legal roles.
Our law competition is back for the sixth year and we are now accepting entries for Future Legal Mind 2020.
Who can enter?
Future Legal Mind is open to:
Undergraduate and postgraduate Law students studying at universities, colleges or other educational institutions in the UK
Legal apprentices and trainees who are in the first two years of their career at a UK-based law firm
See the full terms and conditions.
How do I enter?
To enter Future Legal Mind, write an essay response to the question below:
Achieving a qualification in Law provides a great foundation for careers today. Tell us about your legal aspirations and what the future of Law looks like to you.

What area of the Law do you feel passionate about? Is there an area of the Law or legal system you would like to see changed for the better?
Essays must be:
When submitting your entry, please include:
Your full name
The circumstances under which you are eligible to enter - this could be the university you are studying at and your course, or details of your job role
Your email address
Your telephone number
By submitting your entry, you give permission for your personal details to be shared with a third-party marketing agency involved in the competition.
The prize
Our winner will:
Be announced as our Future Legal Mind 2020 and feature in publicity
Take part in a mentoring session with one of our experienced in-house lawyers
Receive a £2,000 prize fund
The competition stages
Stage 1
Entrants should send us their essay answering the question above by midnight on 28th February 2020
Our judging panel will review the essays and choose a shortlist of 10 people
Stage 2
Our shortlist will be announced on Wednesday 25th March 2020
The 10 finalists will each be asked to record a short smartphone video explaining why they think they should be named our winner
Stage 3
Our judges will review the finalists' essays and videos and choose our winner
Our winner will be announced on Monday 18th May 2020
Last year's competition
Our Future Legal Mind 2019 winner was University of Buckingham law student Charley-Anne Gordon.
Charley-Anne, who wants to become a legal academic, met with a Minister at the Ministry of Justice as part of her prize. She took part in a mentoring meeting with two experienced lawyers from the National Accident Helpline team and also received a £2,000 prize.
See her winner's video below:
Charley-Anne Gordon - Future Legal Mind
Future Legal Mind 2019 winner Charley-Anne Gordon visits the Ministry of Justice as part of her prize