The Underdog Cake Off Challenge
Our #UnderdogCakeOff competition invited you to enter your most creative cakes to do with recovery.
The deadline for entries was November 30th 2015 and top entries are featured on our Pinterest page, viewable here. The beautiful recovery cake below was made by professional cake makers Anges de Sucre, who provided some of the delicious prizes for the winners.
Underdog Cake Off: the winners
Take a look at our adult category winner and runners up below!
You can view the full list of shortlisted entries, including the bake entered by our talented kids' category winner Matilda, on our Pinterest board.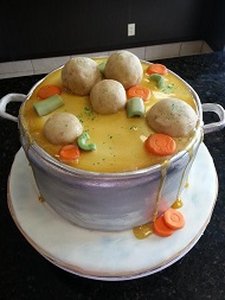 Kathy: WINNER
Baked by Kathy, who's 28 and from Kent. Kathy said: "I just love getting creative through cakes!" We love this creative soup themed recovery cake. It's so realistic, you can almost smell the vegetables. We're feeling better already!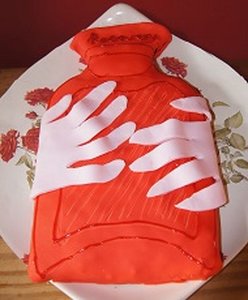 Emma: RUNNER UP
Baked by Emma, 48, from Gloucester. This hot water bottle cake is definitely all about recovering. Emma said: "I thought of what I do when I am feeling a bit under the weather and a hot water bottle immediately came to mind."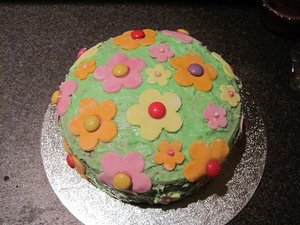 Jillian: RUNNER UP
Jillian from Leicester baked this vanilla sponge cake for her daughter. She said: "We often send flowers to people who are poorly. Also, my daughter is disabled and has a number of health issues, cakes of any sort always make her feel better!"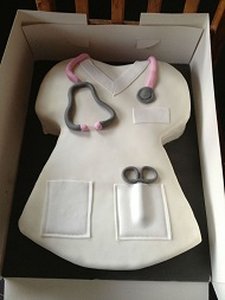 Stephanie: RUNNER UP
This recovery themed cake was baked by Stephanie from Walthamstow. Stephanie has a passion for baking cakes for family and friends. "I took over decorating family cakes when my nan became unable to make them anymore due to arthritis," she said.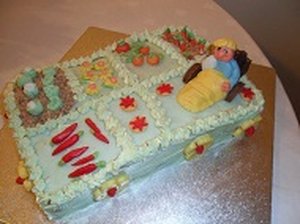 Vicky: RUNNER UP
This amazing recovery cake was baked by Vicky, 55, from Stockport. Vicky said: "I enjoyed baking since I was a child. I made this cake for my gardening enthusiast husband, recovering from his broken arm injury in our vegetable and flower garden."