Where's your happy place?
Hundreds of people from all over the UK entered our #MyHappyPlace competition, showing us the locations they love and that bring them happiness.
Entrants aged 14-17 were entered into our 'teen' category, while those 18 or over were entered into our main category. The winner in each category was awarded a £200 Amazon voucher, while four runners received £25 Amazon vouchers.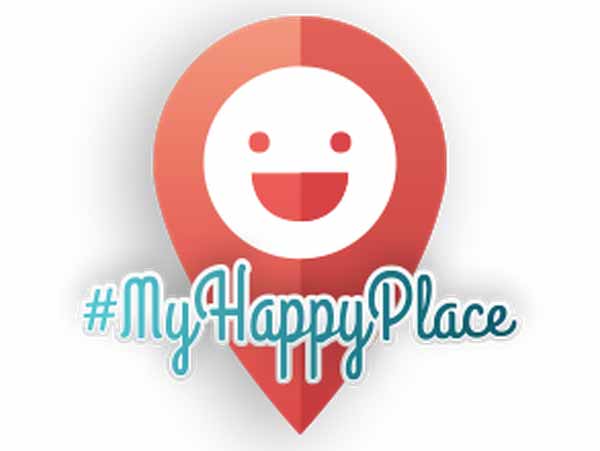 Entry is now closed
Photo entries were accepted by Twitter using the hashtag #MyHappyPlace, or by entry form.
Well done to Chris Hunt, the winner of our #MyHappyPlace competition. The 16 entrants shortlisted in our main category were chosen from over 600 'happy place' photos taken by people all over the UK. You can also view these shortlisted photos, along with a slightly larger selection of top entries, on our #MyHappyPlace Pinterest board.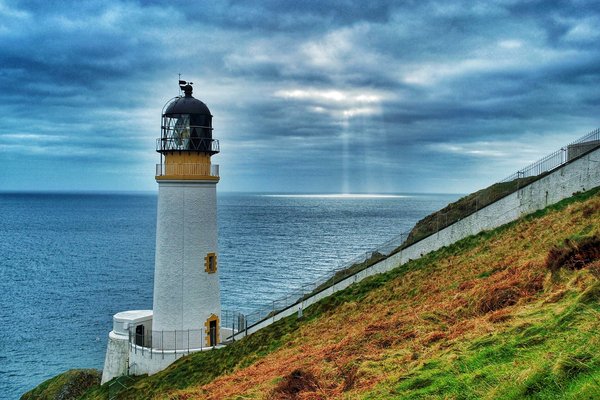 Chris Hunt: WINNER
Maughold Head Lighthouse on the Isle of Man. "The lighthouse is a constant, watching out onto the ever-changing scenery around. There are happy butterflies in my tummy every time I see it."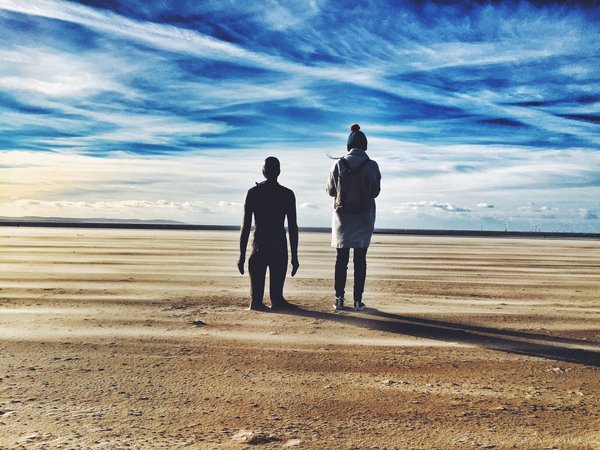 Kate Holderness: RUNNER UP
Crosby Beach, Merseyside. "Antony Gormley's sculptures are a beautiful addition to the beach, the way they stud the sand, lone figures looking out to sea, really captures the mood of just taking time to be alone and appreciate the surroundings."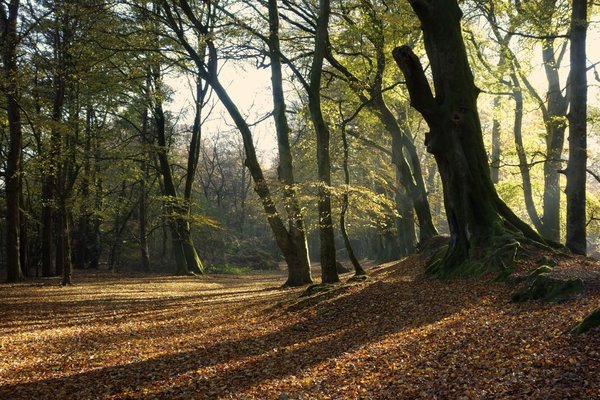 Fiona Haward: RUNNER UP
The old Iron Age site of Woodbury Castle, Devon. "Our children have grown up here, building endless dens, hanging rope swings and rolling in the autumnal leaves."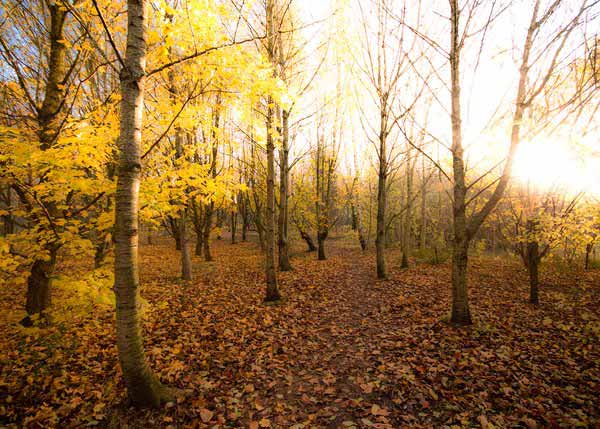 Alison Davies
Manor Road Community Woodland in Keynsham / Salford on the Bristol and Bath border. "I find this place incredibly uplifting, even when a foot deep in mud at times, in the pouring rain."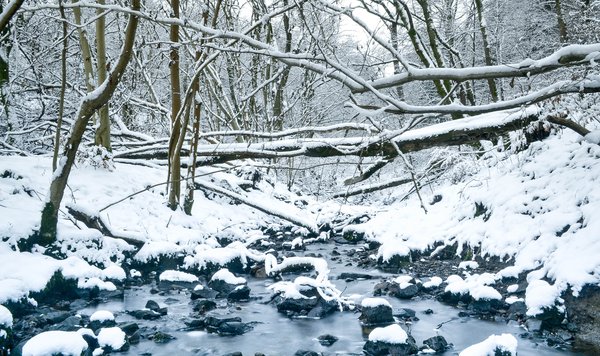 Craig Higgins
Gleniffer Braes Country Park. "I've spent many happy years going there, and now I've moved in with my fiance and our labrador Darcy, I get to take her there on big walks."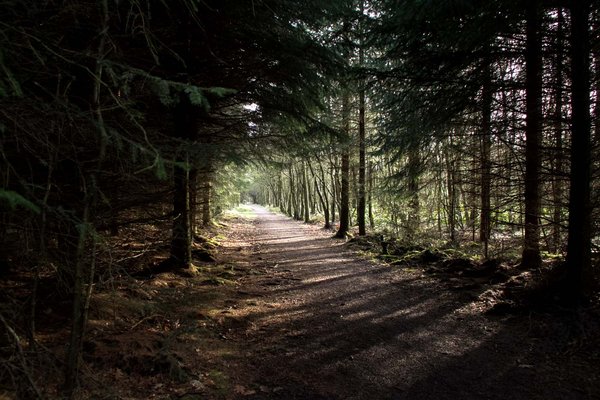 David Vowles
Darwin Forest in the Peak District. "This picture, and many more that I took, will always show a happy place and happy times, long into the future, for our great grandchildren and their children to see."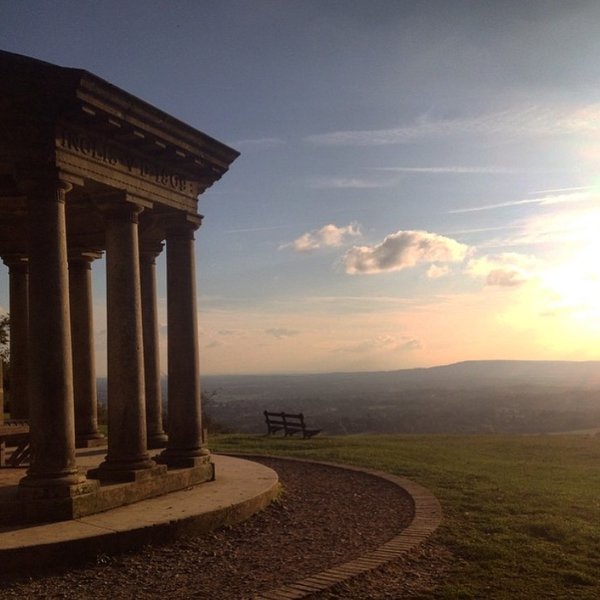 Eloise Davis
Redhill, Surrey. "I went to watch the sunrise at the very start of 2016 with friends. It was a special moment to share with good friends!"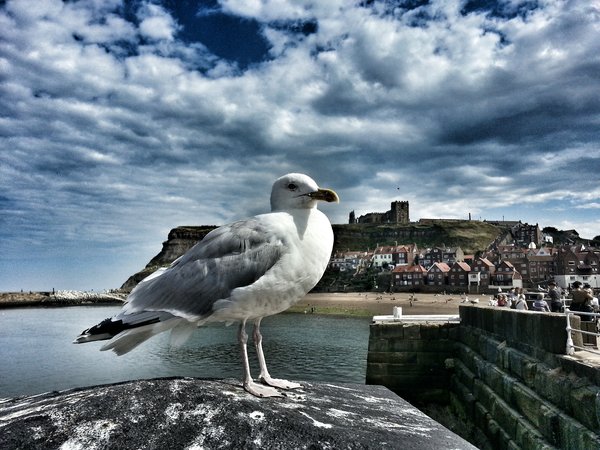 Hayley Cooper
Whitby. "My mum and dad have a caravan near Robin Hoods Bay and the children just love it there, we always have such a wonderful holiday."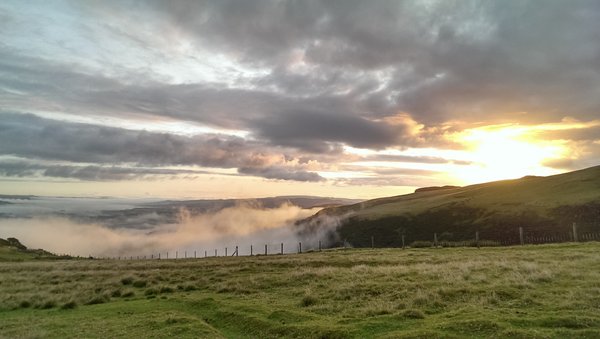 Jeremy Andrews
Llangammarch Wells, Wales. "I like going up there to walk, enjoy the views and to collect my thoughts. I find peace and happiness there."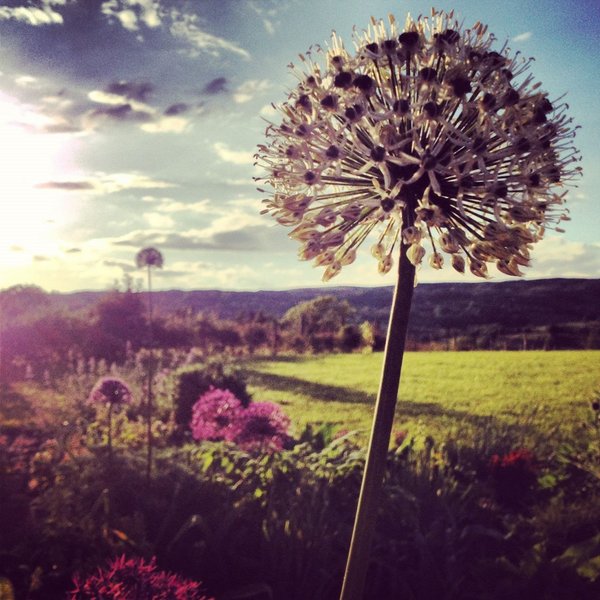 Laura Elliot
County Fermanagh. "County Fermanagh has so much to offer, from its beautiful waterways to the tranquility of its countryside."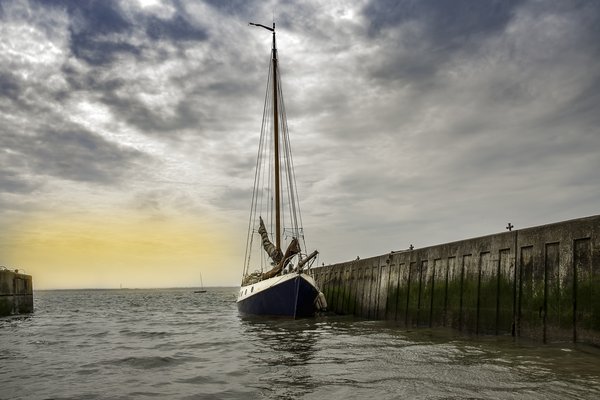 Laura Prieto
Leigh-on-Sea in Essex. "It's a very charming and uplifting place where I find myself going to relax, unwind and take pictures, as its harbour offers an endless source of inspiration."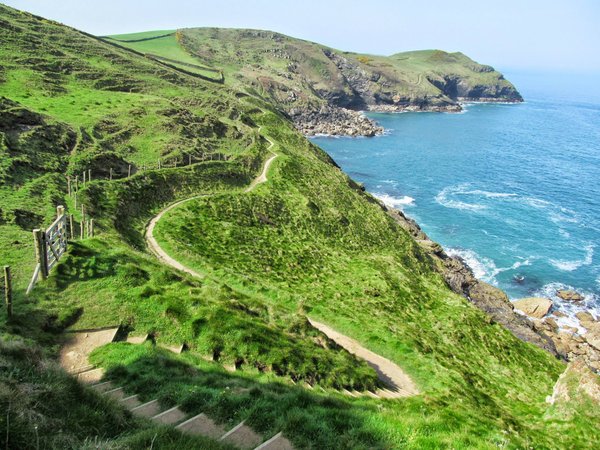 Linda Sadler
The coast path between Port Quinn and Port Isaac in Cornwall. "This view makes it a very happy place and makes you feel blessed to live in such a beautiful part of the country."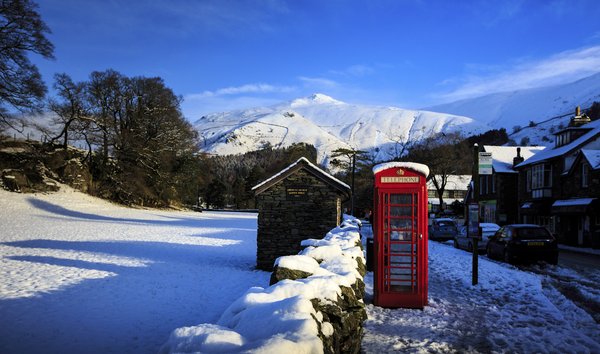 Martin Campbell
Grasmere in the Lake District. "It's my happy place, because I love living here overlooking the phone box, but in particular with this image because it shows us that things are getting better."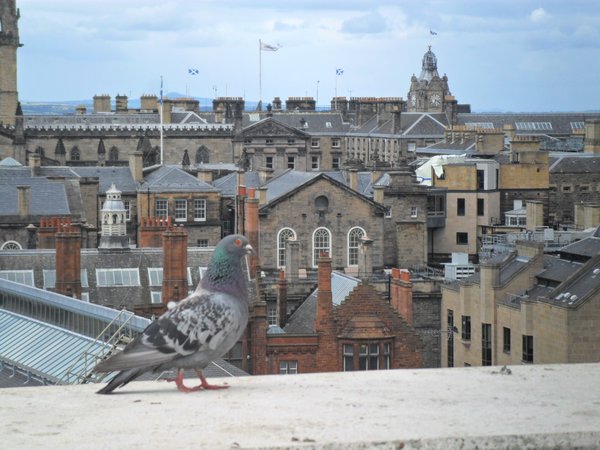 Michelle Bruce
The viewing terrace of the Museum of Scotland in Edinburgh. "My family love the museum and the viewing terrace provides a view of the Edinburgh skyline. I captured a wee Edinburgh pigeon whilst enjoying the view one day."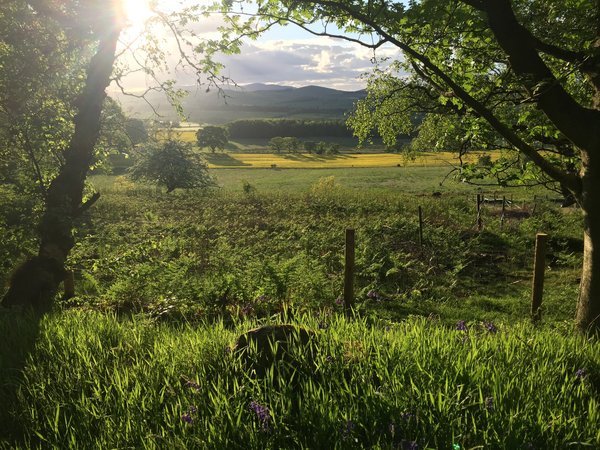 Sarah Dearnley
Powburn, close to Alnwick. "I have great memories there. The scenery is beautiful all year around, and there is a horse in the neighbouring field who always comes to say 'hello'."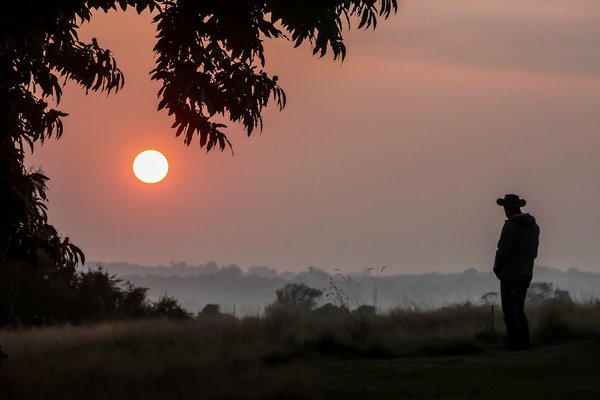 Sarah Stanton Longdon
The Chevin in Milford, Derbyshire. "My husband, who's in the photo, proposed to me in this special place and we had our wedding blessing up there, on the top of the hill."
Congratulations to Megan Berry, who took first place in our teen category. Our teen shortlist includes an impressive mixture of scenes from across Britain taken by some talented young photographers. You can see all eight of our shortlisted teen entrants below.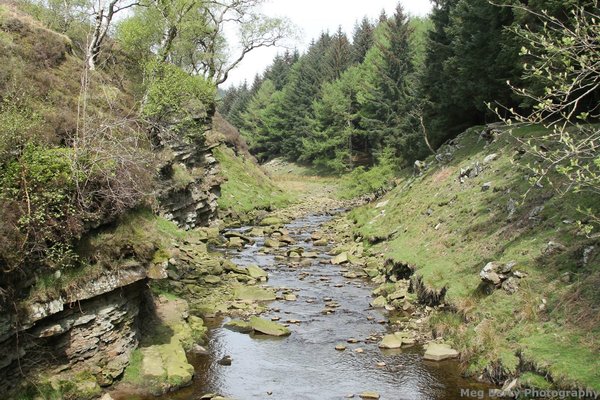 Megan Berry: WINNER
Seal Stones in the Peak District. "It makes me smile without a doubt, when I go there or when I see this picture as it reminds me of my nan."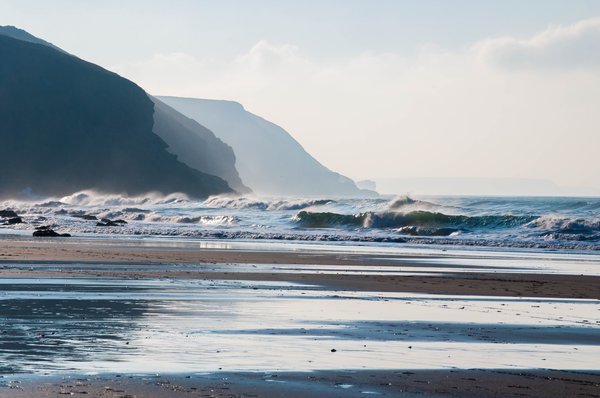 Lauren Bennett: RUNNER UP
Porthtowan Beach, South West Cornwall. "The landscape is spectacular and the waves are usually very choppy so it makes for a great spot for both photographers and surfers!"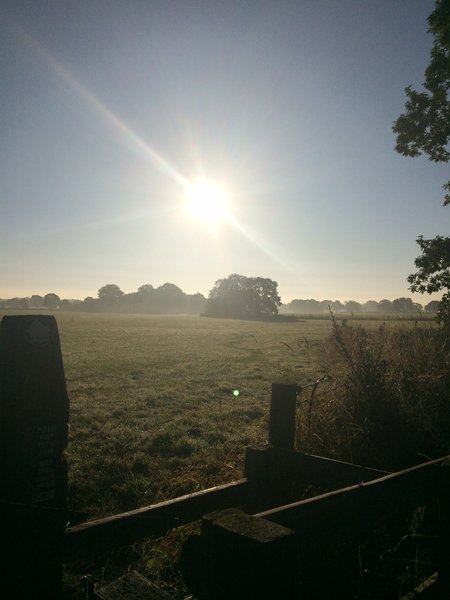 Livvy Reilly: RUNNER UP
Arley Hall, Cheshire. "It's so peaceful and typically British with the green fields and walking gate. Just being here makes everything perfect again."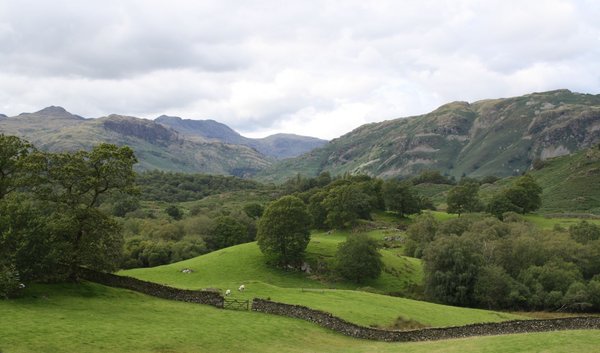 Daniel Johnson
Far Sawrey in the Lake District, looking towards Grizdale Forest. "It is such a happy place for me because of the stunning views and because I enjoy spending time there with my family and my dog, Rod."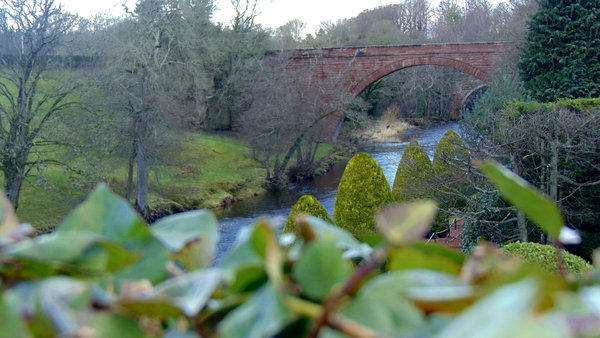 Georgia Allen
Brig O' Doon, Ayr, Allowa. "I just find the scenery brilliant, so many photo opportunities. And the atmosphere is even great!"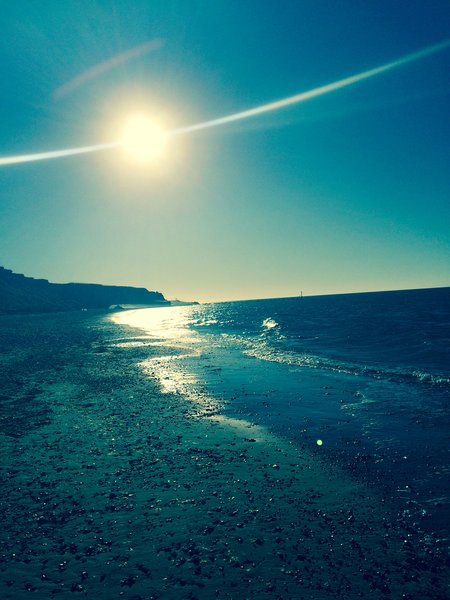 Jodie Claxton
Jodie sent us this calming beach scene, beautifully capturing a moment of sunny solitude and clarity. Looking at Jodie's photo, you can almost hear the waves gently lapping at the shore.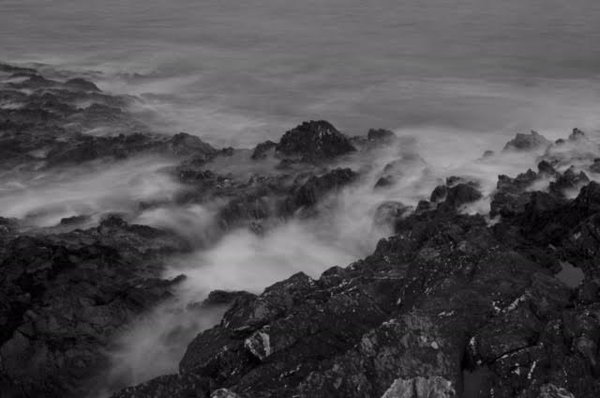 Jodie Holyoake
Jodie Holyoake's stormy rocks scene makes for an atypical 'happy place' photo that fascinated our judges.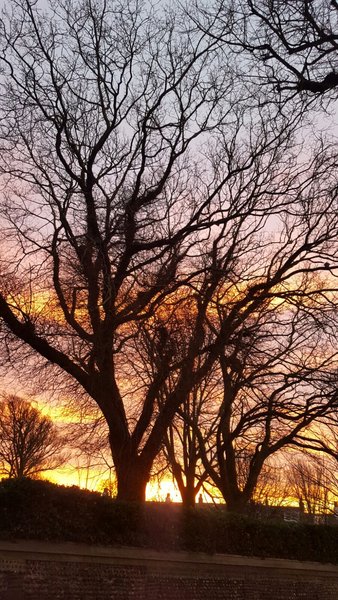 Zoe Jeffs
Zoe Jeffs has captured a glorious, multi-coloured sunset, seen through the trees, and highlighting their twisty strength and grandeur.